Self care is kind of a buzzword now, isn't it? I think there's something to it, though – I view it as necessary for our happiness, and even sanity. We aren't meant to function like productivity machines -we're humans, after all- and so a self-care day, or even just a few moments, is sometimes the perfect prescription.
But how do we practice self care? To figure that out, we've scoured the wonderful world of the internet and plumbed the depths of our life experience – and here's the result: 25 awesome self care ideas. Let's get to it!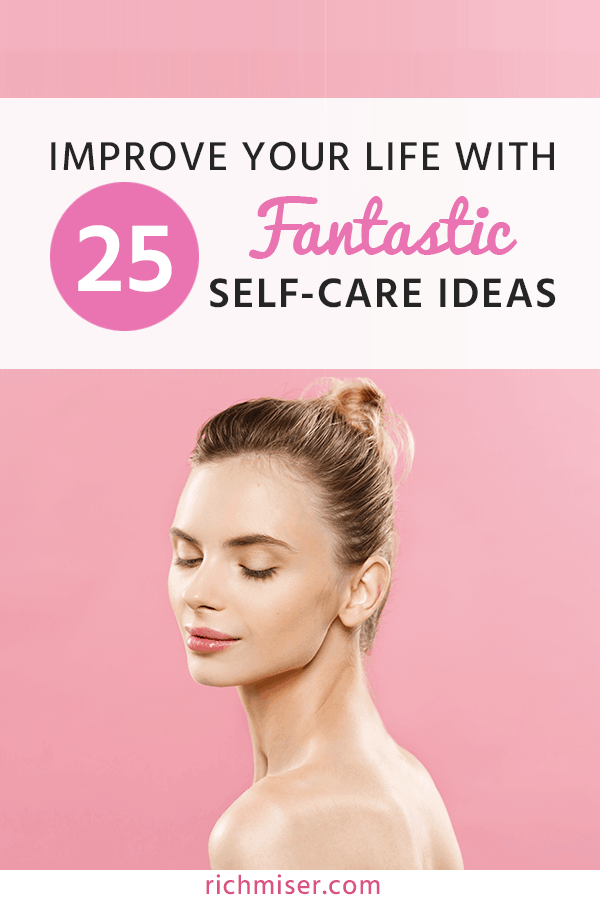 Note: I'm not a doctor. This is an opinion article drawing from my personal experience, as well as research done by our team. For our sources of research and inspiration, see the bottom of this post.
25 Fantastic Self Care Ideas
Schedule A Self Care Day or Even Just Self Care Time
If you don't consciously take some time off to take care of yourself (in whichever way you need to at the time), life gets in the way. Therefore, schedule your self-care time, block it in your calendar, and take it seriously.
Self-care isn't selfish; it builds up the necessary mental and physical well-being for you to perform at your best. Remember that when you're not well, you're also in no condition to help other people or perform at work. Put another way, when you're exhausted and overworked, your productivity and happiness will rapidly diminish.
 Get Enough Sleep
You may be tired of hearing this (pun intended), but sleep is extremely important for your physical and mental health, so aim to sleep at least 7 hours per night (hey, I need 8-10).
If you have trouble sleeping, here are some ideas to try:
Follow my seven-step sequence.
Try blackout curtains.
Put white noise in the background.
Get earplugs.
Don't look at screens for 1-2 hours before sleep.
Drink relaxing teas.
Move Your Body
Exercising is perhaps the ultimate practice of self-care. Apart from the clear physical benefits, exercising reduces stress, helps symptoms of depression and anxiety, and makes you feel more energetic.
You don't need to hit the gym if that's not your thing; any form of movement is better than none. Start with taking walks outside, attending a fitness class such as Yoga, Pilates, or Krav Maga, going for a run, or dancing around.
The exercise you enjoy is the exercise you'll stick to.
Make Healthy Diet Changes
While it's tempting to think of muffins as self-care, in the long run, eating healthy will make you feel your best.
You don't have to completely change your diet overnight and drink green juices every morning. Simply try to make some small changes to eat better. Have a nourishing breakfast, try a new healthy recipe each week, or replace sweets with whole fruit. You will feel so much better afterward.
Self-care is also admitting to yourself that there are certain healthful foods that you might never like, and making your peace with that.
Pamper Yourself
Sometimes self-care means doing something that feels luxurious for your body, such as going to a spa, doing DIY masks at home, getting your nails done, etc. When you look good, you feel good.
Stay Hydrated
Every cell and organ in your body needs water to work properly, so drink enough liquids.
Start every morning with a glass of water to get your system awake and running! Keep a jug by your desk at work that you need to finish before you leave. This way, you can monitor your intake.
If you find plain water hard to drink, have water with lemon, seltzer, herbal teas, or fruit infusions.
Remember that water from fruit and soups also counts, so use these healthy hydrating foods to your advantage.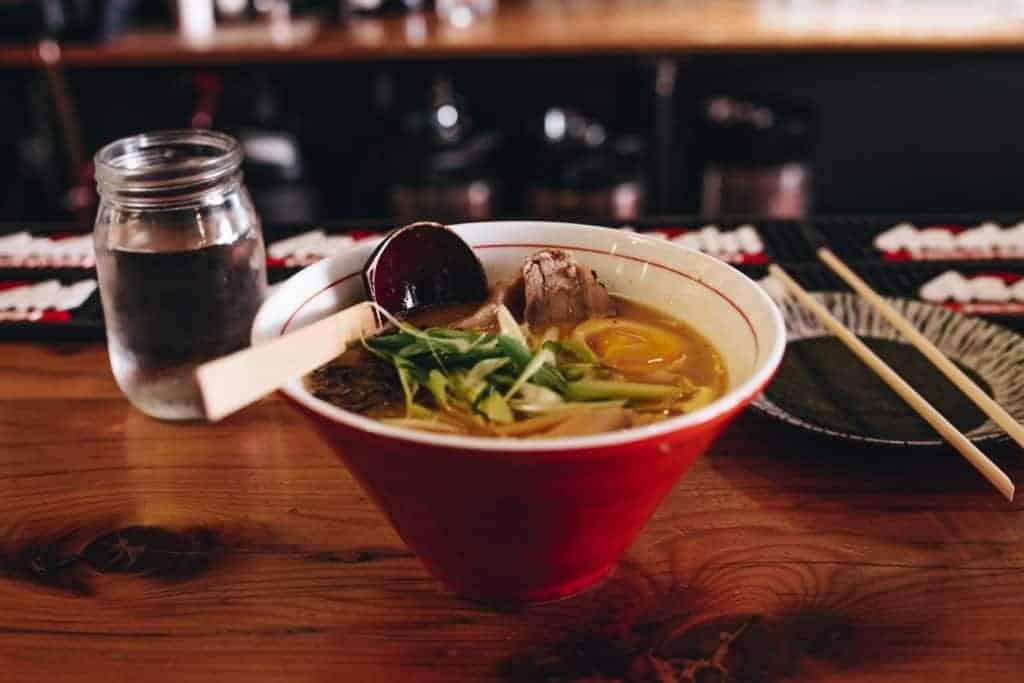 Meditate
Meditation helps with your emotional well-being, reducing stress and anxiety, and increasing self-awareness and attention span.
Find a time during the day to try a regular meditation practice. If you've never meditated before, you can simply start with 5-10 minutes daily. There are several meditation techniques to try out, and the simplest way is through a meditation app on your phone (you can find plenty in your app store; I personally use Headspace).
Try Journaling
Journaling can be an excellent form of self-care. You can use your journal in various ways, especially as part of a morning or evening routine. Just try a few journaling activities and see what works for you:
'Brain Dump' – first thing after waking up, literally write whatever crosses your mind.
Release the negativity by venting in your journal.
Gratitude list – write 5 things you're grateful for each morning or evening.
Write about your fears or decisions in order to organize your thoughts and get more clarity.
Personally, I went through a bout of angst in my late teens and early 20s; I found journaling to be very effective at the time. I used it both as an outlet, and to see how my thoughts and problem-solving abilities evolved over time.
Say 'No'
Learning to say 'no' is one of the best ways to take care of yourself, by ensuring you don't give more than you can. Pleasing everyone else at your own expense isn't healthy.
When you're not comfortable with something, practice being assertive by politely declining. While this may be a bit challenging at first, it gets easier with time. Saying no can also reduce the stress of having accepted too many invitations and juggling too many things at once, freeing up your time.
I like to smile when I say "no". It seems to defuse the situation more easily, and generate less of a reaction.
Slow down
Our lives are getting increasingly busier and moving at a fast pace. Whenever it becomes too much, take a few moments to slow down and take it easier.
If your to-do list is too long, simply focus on the most important things first, and see what you can just remove from the list. While it may not sound very productive, sometimes you need to do less in order to stay sane.
Practice Mindfulness
Mindfulness is the process of bringing your attention to the present moment. While meditation is one of the most common forms of mindfulness, there are plenty of opportunities for becoming more mindful throughout your day:
Become more mindful during routine activities. Don't think about 10 things at once.
While you are walking, pay attention to your surroundings, using all your senses.
Pick certain moments throughout your day to practice mindfulness (i.e. during your morning coffee).
I find mindfulness to be great for "centering" yourself and dissolving the distractions of chatter and clutter.
Declutter
With all the minimalism and Marie Kondo hype, you've probably heard of how amazing decluttering can be. And honestly, getting rid of unnecessary stuff really does make you feel lighter, more organized, and just better overall.
You don't have to declutter your entire house in one go. Instead, take some time every few days to declutter one aspect of your home. It can be your wardrobe, your desk drawers, or an entire room. Decluttering doesn't stop at physical items. You can move on to a digital decluttering session for your phone or laptop.
Create Your Perfect Morning Routine
A great start to a self care day! Try to start each morning in a nice way.
I get it, you're probably really busy in the morning, and just want to get stuff done. However, if you woke up only 15 minutes earlier, you could use that time to do something for yourself, such as stretching, meditating, enjoying your cup of coffee while reading, or whatever else you would like to do before you inevitably have to get started with your day.
Knowing that you have a few minutes to dedicate to a positive activity can really enhance your mood and set you up for a positive day.
Another tip: listen to a positive podcast while in the shower or commuting!
And an Evening Routine!
Similarly, set up a relaxing evening routine that will help you unwind and have a relaxing and restful sleep. Here are a few ideas:
Make a calming tea such as chamomile.
Create a plan for the next day.
Reflect upon your day and what went well.
Read for 30 minutes.
Put your phone away in a different room one hour before bedtime.
Prepare your clothes and bag for the next day.
Reward Yourself
We can often get caught up in to-do lists and future goals and forget to celebrate our achievements.
Take a step back, have a look at what you've accomplished, and don't forget to occasionally reward yourself for your progress. This will boost your mood and your motivation to keep going in the right direction.
Make sure your reward doesn't hinder your progress. If you've worked hard to get fit, don't sabotage your results by getting a cake as a reward. Instead, maybe buy the new bike (or something less expensive) you wanted, which will further help you in your goals.
Use Positive Self-Talk
Have you ever said to yourself, 'I'm such an idiot?' or anything similar? Chances are you do it regularly. You wouldn't say this to a loved one, so stop being too hard on yourself.
Practice self-compassion by mainly using positive self-talk from now on (try not to insult yourself!). This might take a while to master, but whenever you catch yourself thinking negatively about yourself, shift your mentality.
Imagine you were your best friend. What would you say to yourself then?
Spend Quality Time With Friends and Family
We each have different social needs, but fostering deep connections is vital for anyone in order to achieve a good quality of life. Therefore, try to make time for socializing with your family and close friends, without getting overwhelmed by too many social activities.
Find the right balance for you, and focus on activities that allow you to bond, such as chatting over a coffee or going for a picnic, instead of activities such as going to the cinema, which doesn't offer good opportunities for deeper conversations.
Unleash Your Creativity
When was the last time you enjoyed your creativity and imagination? Take care of your emotional well-being by losing yourself in a creative hobby for an hour. Nothing compares to the feeling of being completely absorbed in the present moment, and creativity is a transferable skill.
By enjoying your writing, painting, furniture DIY project, or jewelry-making, you're also developing skills that can help you in other areas of your life.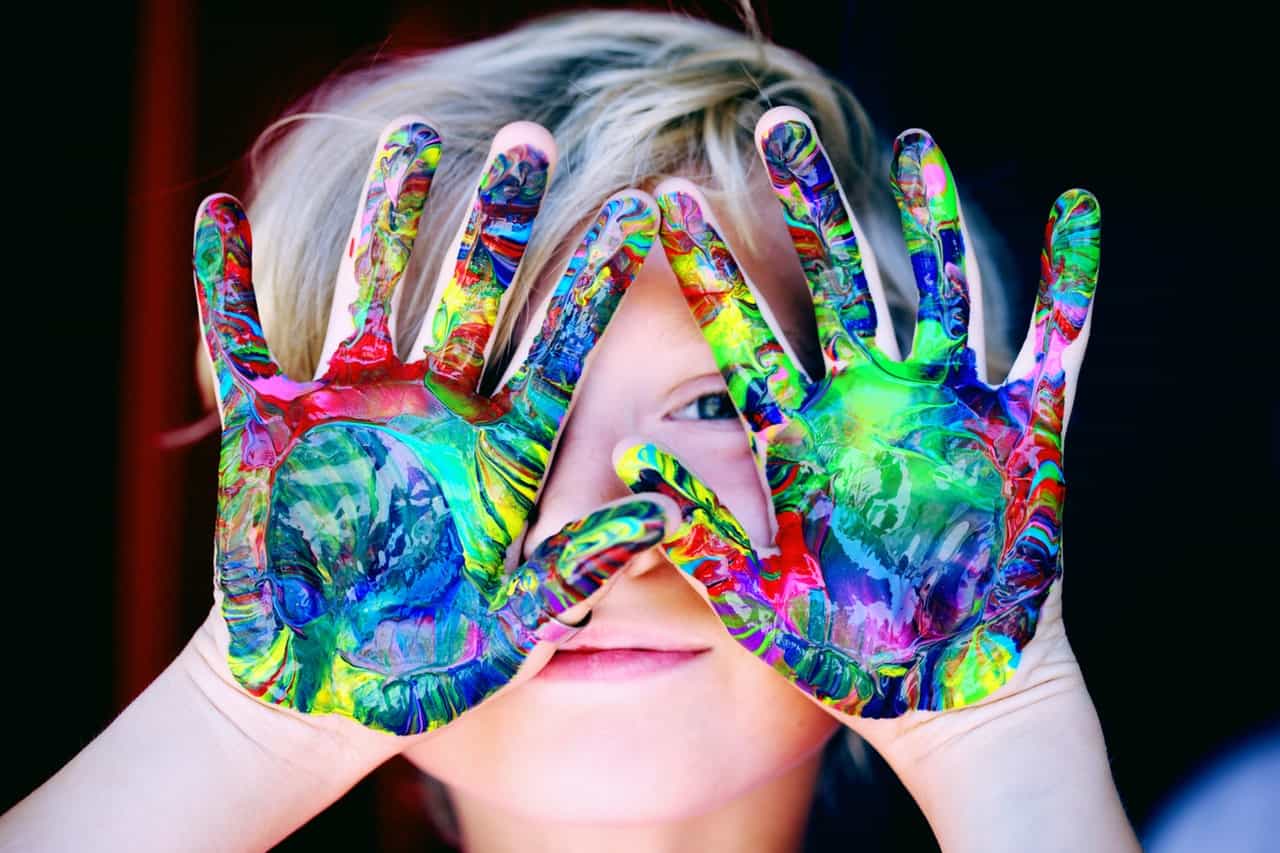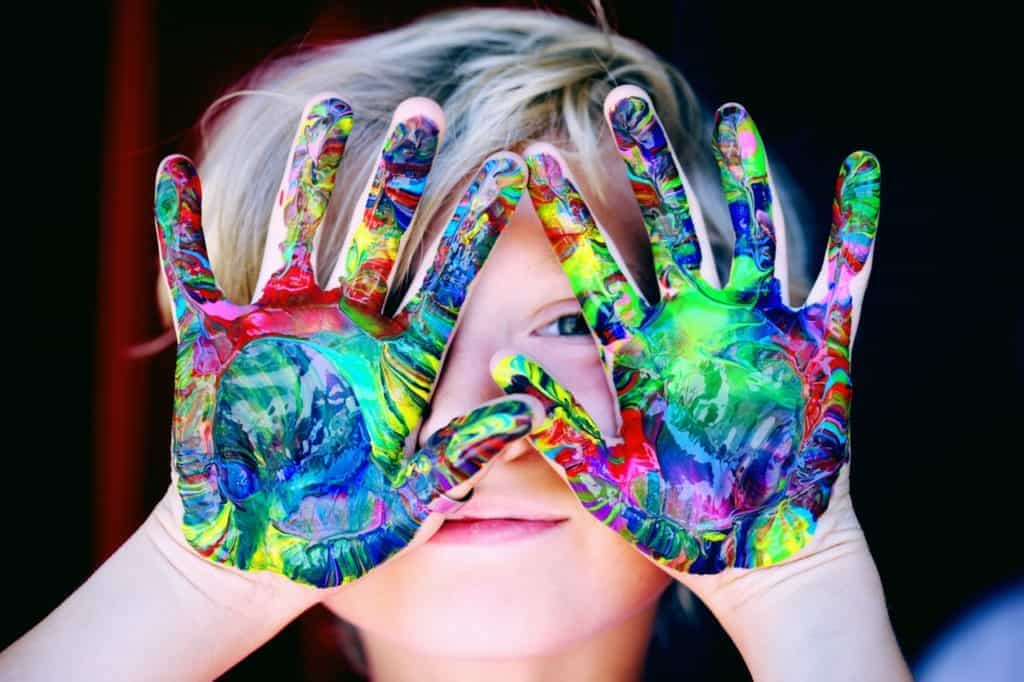 Learn Something New
Taking care of yourself includes self-development, so take the time to learn something new.
It can be whatever you are interested in, such as a new sport, an art class, an online class, etc. You can choose something for your personal or professional development.
If you don't have the time to join a class, books are also a great source of knowledge. Find a topic you've always wanted to know more about, such as history, art, or a self-development book, and dive in.
Set Realistic Goals
While dreaming big is great, if you're constantly dealing with disappointment, your goals might be a bit too ambitious for the moment. How about allowing yourself to reconsider your plans and set more realistic goals instead?
To make your projects seem less overwhelming, break them down into realistic next steps that you can focus on. This way, you are continually progressing, but without the unnecessary extra stress.
Go on a Weekend Getaway and Take Several Self Care Days
Every now and then it's great to change your environment for a day or two. There's nothing more relaxing and exciting than planning a weekend trip away, whether with your partner, friends, or even alone to recharge.
It doesn't have to be far away; it could just be a train ride to a close-by city. The holiday vibe can even be more important than the destination.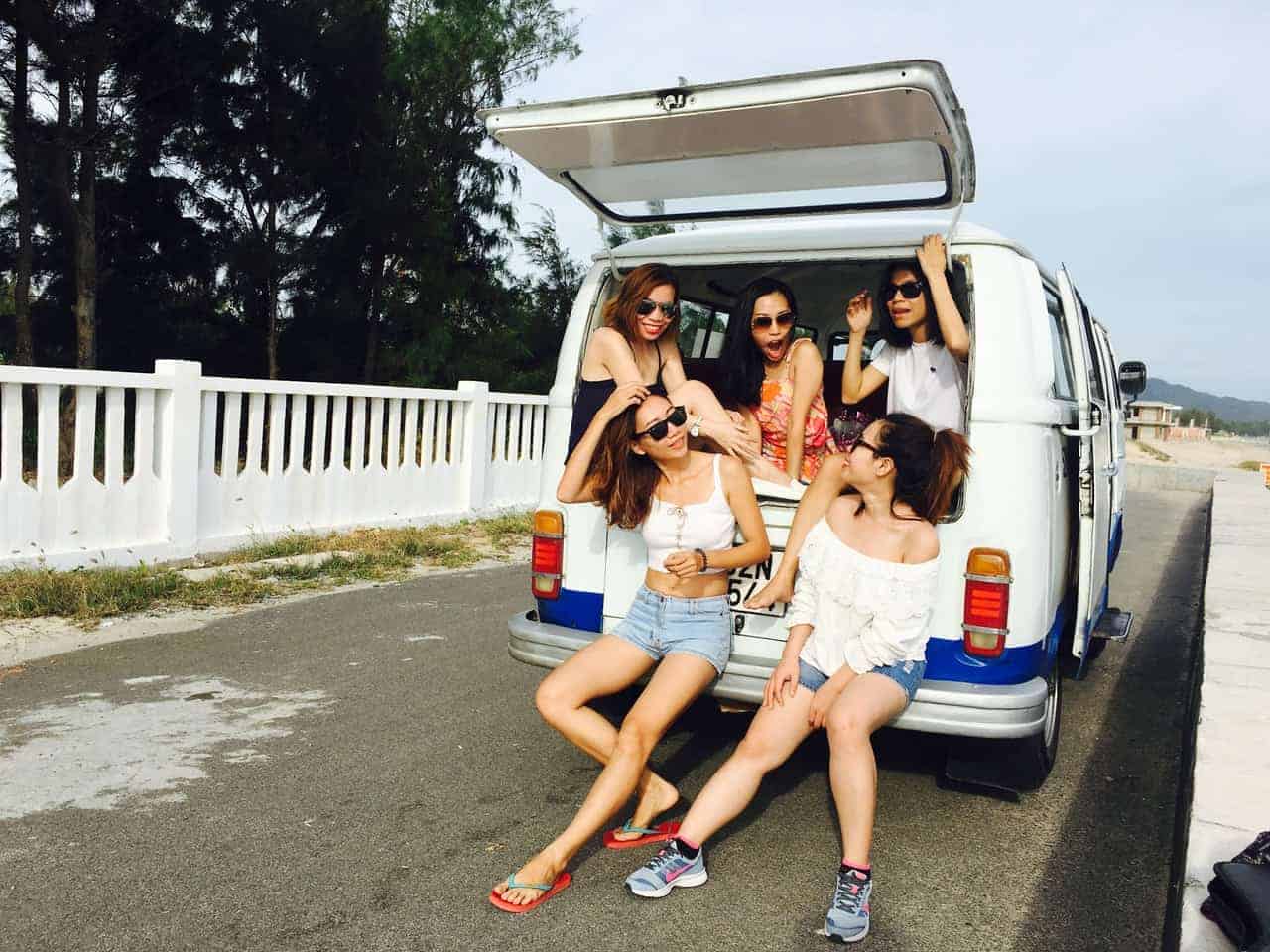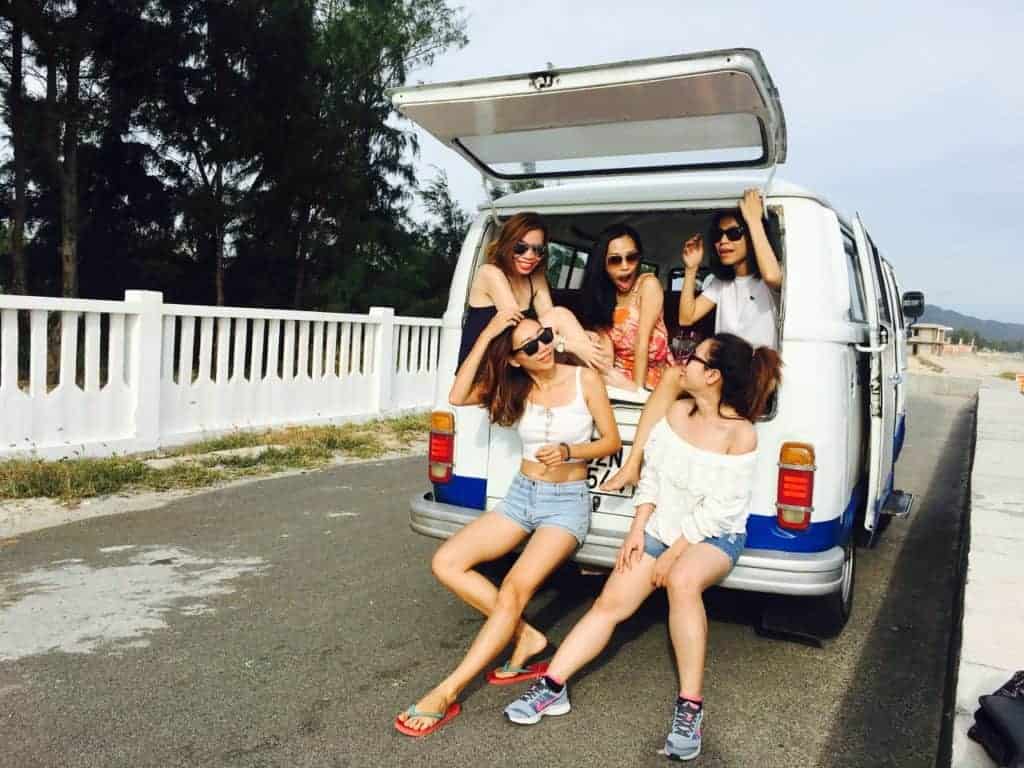 Remove Negativity from Your Social Media Feed
You know that guy who always rants about irrelevant stuff on social media? Or the woman whose posts always make you feel anxious? Unfollow (or mute) them.
Identify the people who bring negativity to your feed and simply unfollow or mute them, creating a more positive online space.
Also, bear in mind that social media doesn't reflect reality. A large part of it is a combination of people's best moments (not when they're sitting at home watching TV), paid influencers, wannabe influencers, and targeted ads. Don't believe that real life is supposed to be like what you see on the screen.
Get Some Sun
Go outside and enjoy the sun. Sunlight is important not only for the production of Vitamin D, which is crucial for health, but also for our mental well-being. Sunlight exposure can help with depression, seasonal affective disorder, and even sleep quality.
15 -20 minutes daily is enough. Too much sun can cause skin cancer, heat stroke, and premature aging, so be responsible.
Have a Good Laugh
"A day without laughter is a day wasted." – Charlie Chaplin
Right he was. Laughter reduces stress hormones and many now believe it can be a good form of preventive medicine. If nothing else, it makes you feel awesome, so laugh as often as you can
Read a funny book, watch a comedy flick, go to a stand-up show, or just joke around with your friends.
Get Outside
Whenever you feel overwhelmed or just not in a good mood, get out in nature. Go for a walk by a lake or the sea, go for a hike in the forest ("forest bathing"), or simply for a picnic in the park. Take the opportunity to enjoy nature as often as you can, and you'll quickly notice the mental health benefits that follow.
Summing It Up
And that's a wrap! As I've learned (sometimes the hard way), self-care is critical to our physical and mental well-being. Frequently forgetting to take a self care day or at least a few moments will, over time, lead to unhappier and unhealthier lives.
We aren't machines – let's take the time to take great care of ourselves!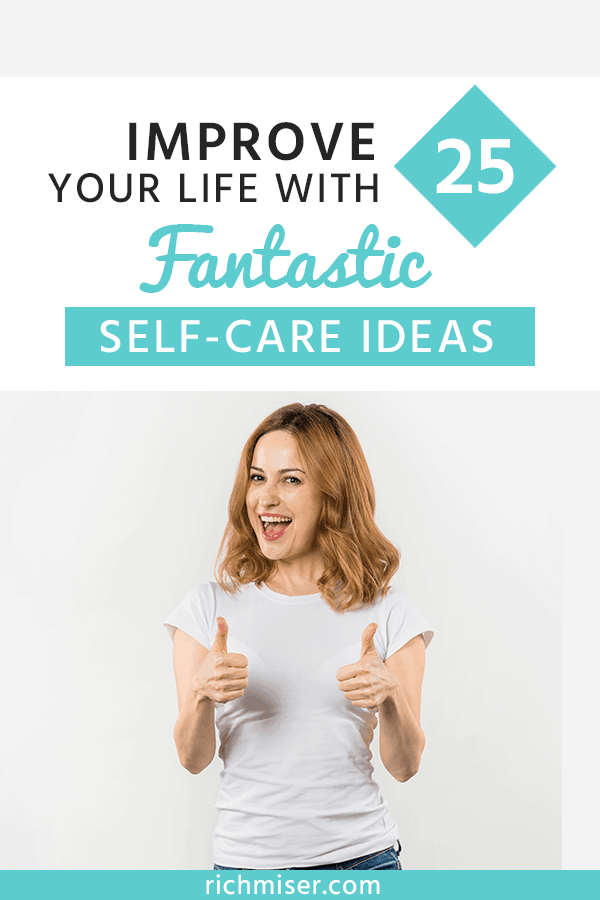 What do you do on a self care day?
---
Inspiration and Research: