Ah, backyard swimming pools! What better image of wholesome fun in the sun? For the first time in my life I have one, and I've got to say I love 'em!
Sure, they cost money, but in-ground pools are a worthwhile investment, in my book. The joy you can get out of one goes a long way, from swimming parties to a fantastic workout. So, allow me to try and talk you into getting that backyard pool.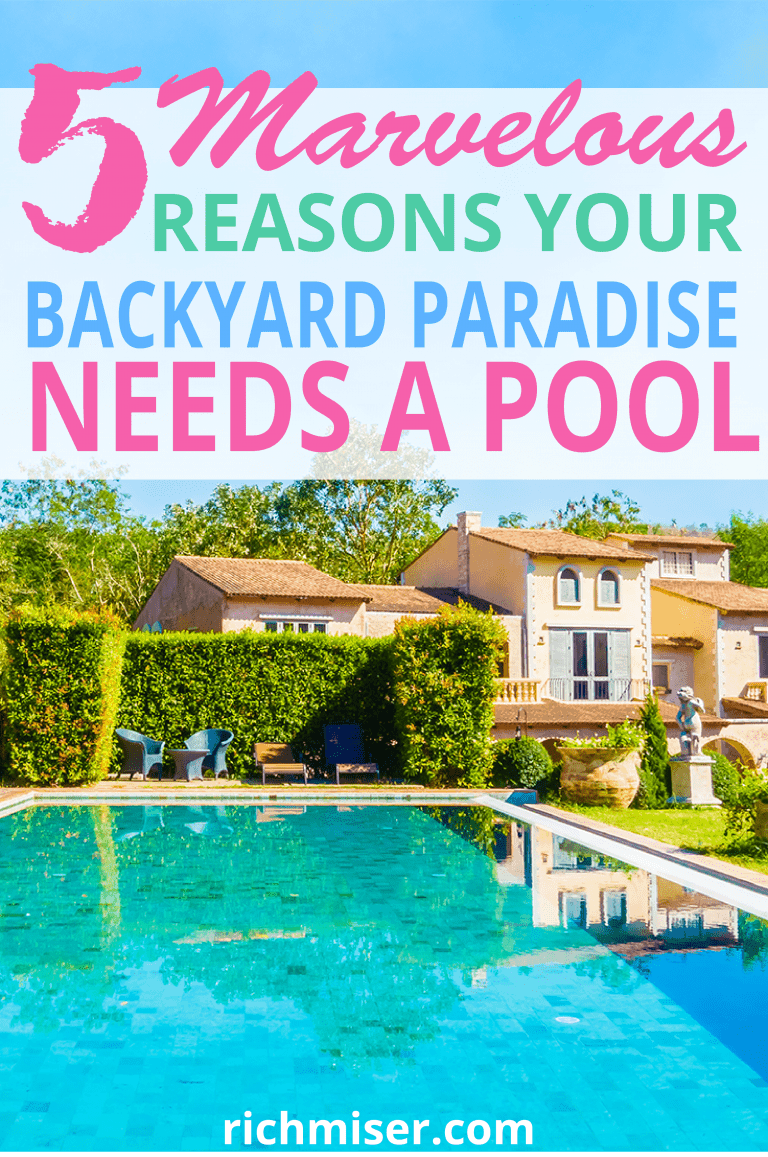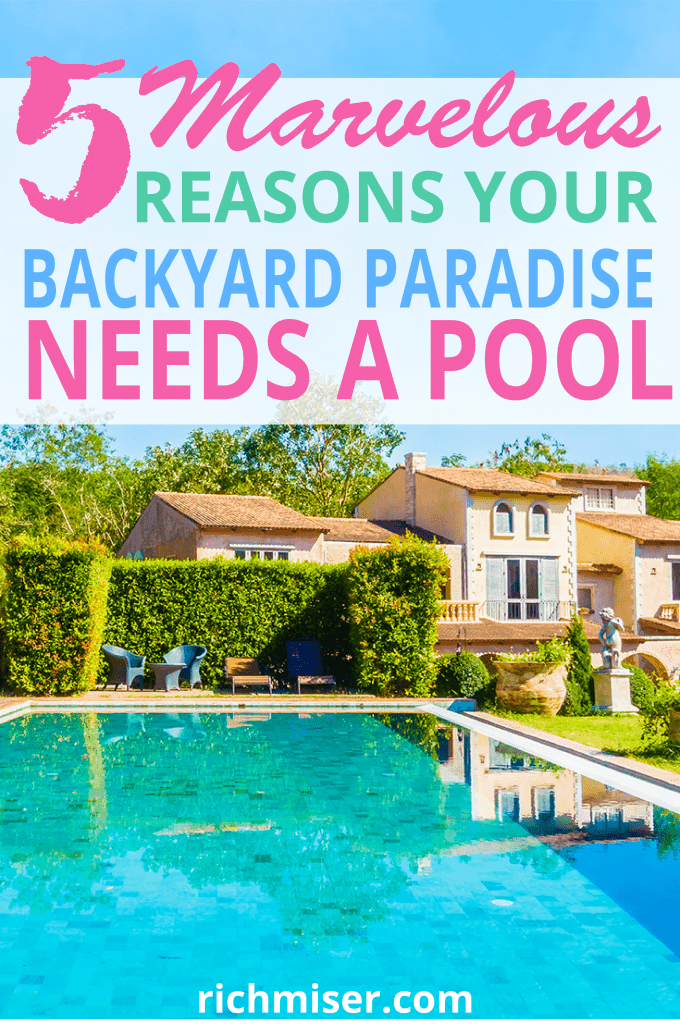 5 Fantastic Reasons to Put an In-Ground Pool in Your Backyard Paradise
1. You Can Exercise Any Time You Want
As you might know, I'm a big proponent of working out at home. On that subject, a backyard pool is an awesome complement to a home gym. As Dr. Melinda Ratini told WedMD, "[i]f you are looking for a great aerobic and total body-strengthening workout, [swimming can help] you burn calories, shed extra pounds, and get in shape."
I can personally say that swimming has saved me from an afternoon on the couch more times than I can count. I've learned the hard way -through injuries that have required surgery to fix– that forcing yourself into weight-training workouts when you're too tired is not a good idea. When that happens, though, I've found swimming in my backyard pool to be a great alternative. I really like it as opposed to a more aerobic exercise like running because it includes resistance elements (the water resistance), so I don't feel like I completely missed out on weights.
2. They Look Beautiful and Brighten Up Your Mood
Aren't pools beautiful and relaxing? This is not just me talking; as Shape magazine tells it, "[r]esearch shows that aquatic scenes can help you bust stress and find joy…'Water makes you happier, healthier, more connected to other people, and better at what you do.'"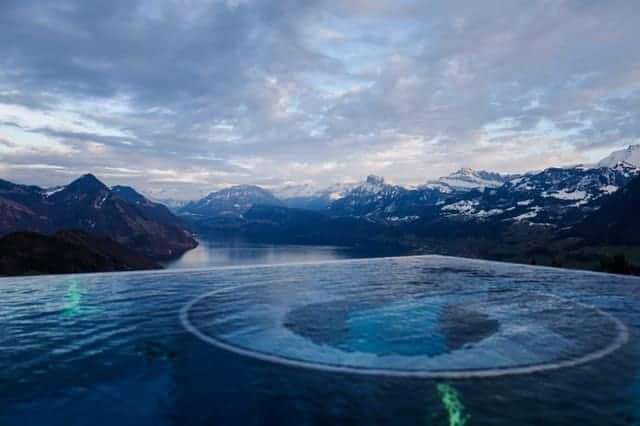 My wife Lily and I can personally attest to this, since even just looking out at our backyard swimming pool makes us feel calmer and less anxious. In fact, when I'm so stressed that I feel like I'm about to start pulling my hair out (which is more often than I'd like), one of my quick fixes is to step outside and walk around the pool a bit.
3. You Can Throw Swimming Parties
I love these. There's nothing like splashing around in a pool with friends and getting tipsy in the water (please, don't be a fool and get drunk in the pool if you're alone). Since it's my own pool, I have no qualms: I'll eat, drink, and dance in there to my heart's content.
Indeed, since it's not a public pool, you can goof around at will. Just don't abuse it, like this fine gentleman:

But anyways, swimming parties are loads of fun! You can even buy reusable plastic cups with a lid on them, so you can have some cool cocktails in the water (glassware inside a pool is not a good idea). If you've got a barbecue going outside, even better! I can taste the burgers just writing this 🙂
4. In-Ground Pools Raise the Value of Homes
This one is debatable, but there is data showing that, at least in some places (including here in Miami) in-ground pools are very attractive to home buyers, especially at higher price points. In fact, in sunny states such as California and Florida, a backyard pool may yield around an 11% return on investment.
I can say that, as a home buyer, I definitely look for an in-ground pool. If the house I'm considering lacks one, then I take the cost of adding one into account when formulating my offer.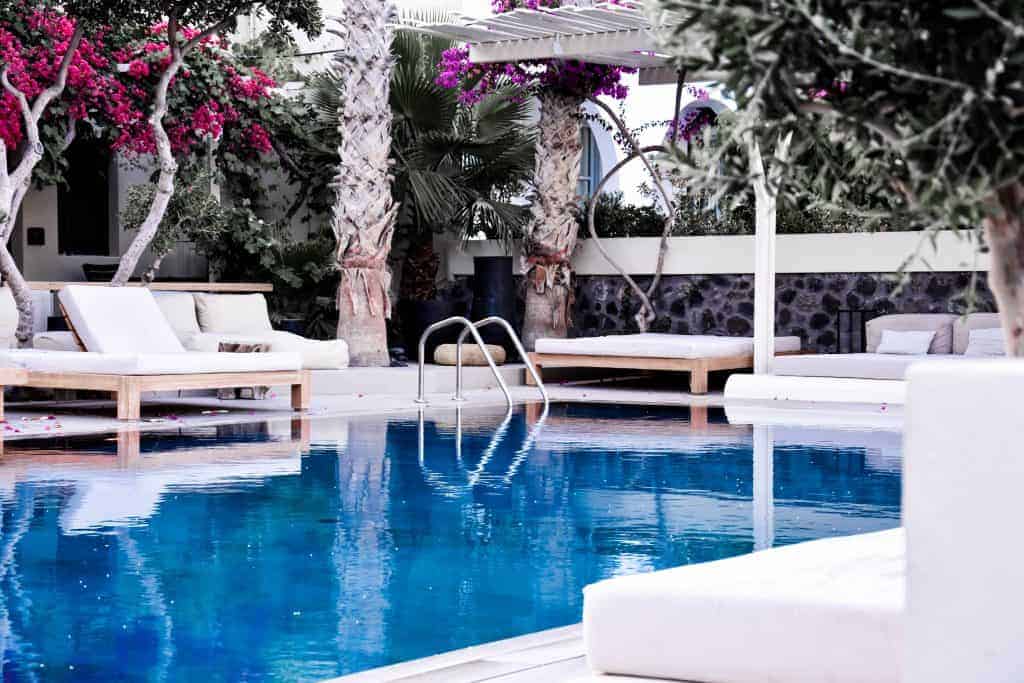 5. A Backyard Pool Might Help You Keep Your Kids at Home
My parents tell me that when I would go out partying as a teenager, they'd be stressed out until I got home. If you have this experience as a parent, it seems to me that a backyard pool may serve as a great attraction to keep your kids hanging out at home. They can invite their friends and party and giggle for hours, all while under your watchful eyes.
I don't have kids yet (my wife is pregnant with our first), but my neighbors have lots of kids, and I frequently hear them having a blast in the pool. So, I think it definitely helps to keep them close to home.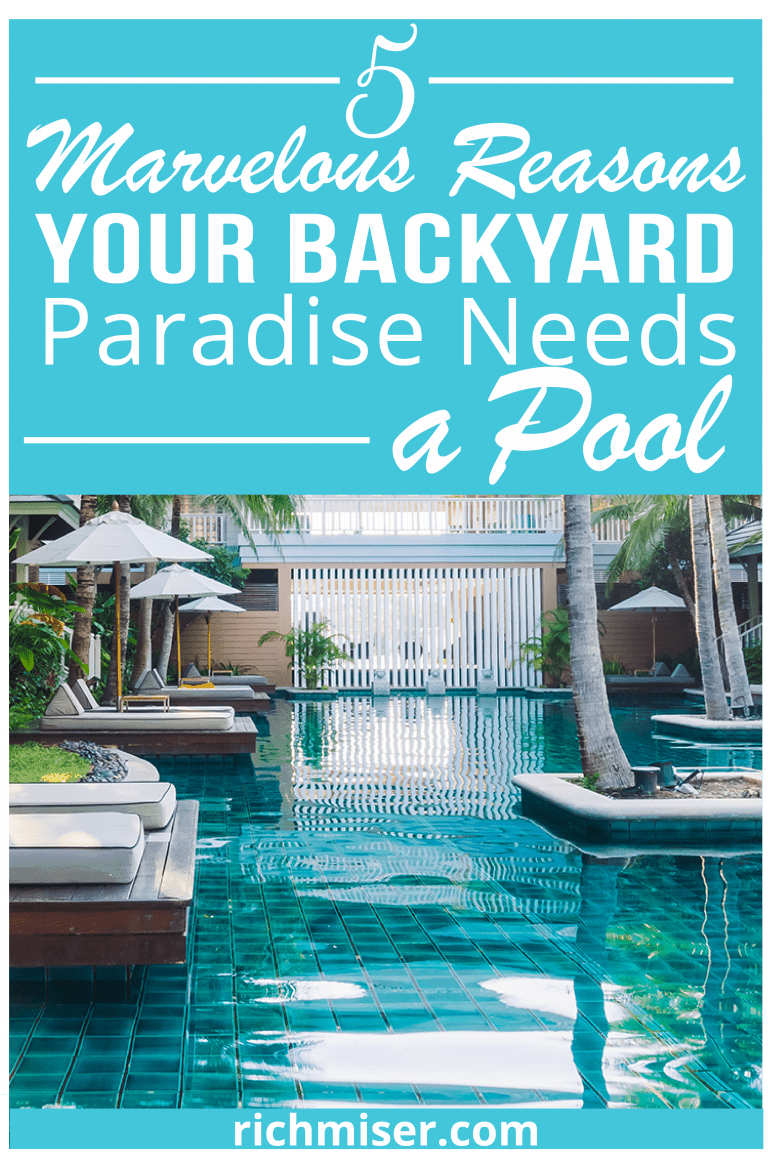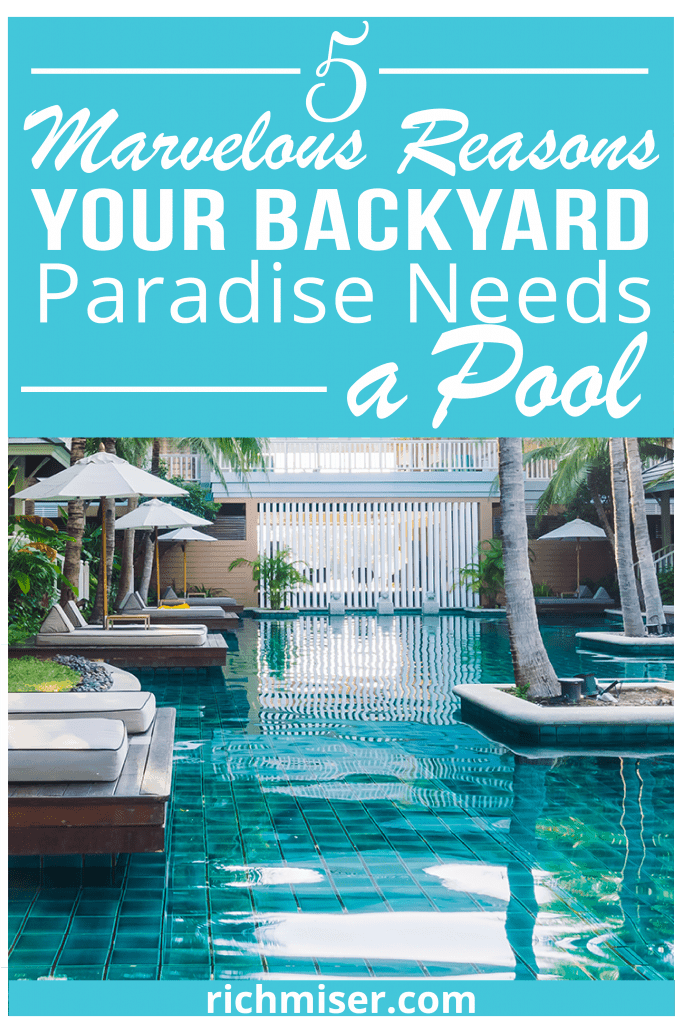 How Much Does Pool Service Cost?
I didn't want to close out this article without mentioning the cost; after all, this site is all about living it up for less.
So, I'll say that I hired a pool service company, and it costs around $85-$105 per month here in South Florida. They send a guy to my house once per week, and he spends around 15-30 minutes taking care of our in-ground pool. Beyond that, I have to do absolutely nothing, unless some extraordinary issue comes up.
Over time, I've learned to expect a cost of around $1,500 per year, all-in (excluding resurfacing, which I haven't had to do yet). Not too bad!
Summing It Up
I know that some people say in-ground pools are not worth the cost and hassle. However, I've had one for over two years now, and can say that the benefits are amazing, even if you don't use it that often (and the cost is pretty reasonable, considering what you get in return). To sum it up, with a backyard pool:
You can get a great workout at will.
You'll have a beautiful mood-lightener right on your property.
You're free to throw epic swimming parties.
Your home might appreciate in value.
You'll have an attraction that might help you keep your kids at home.
Here's to pools!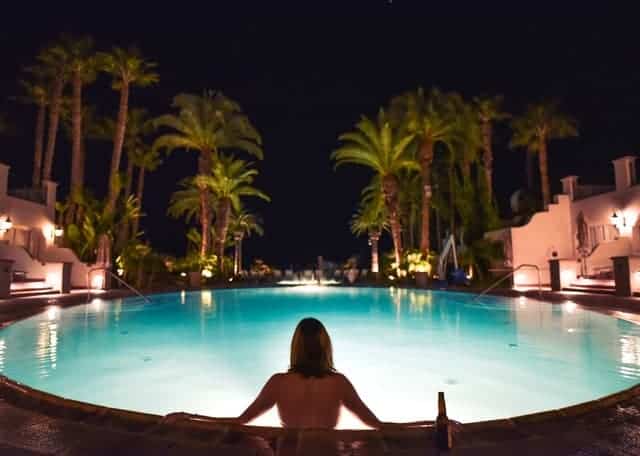 Do you think a backyard pool is worth it? How much do you pay for pool service in your area?