Yeah, I know. I might get a lot of flak for this. So, I admit it outright: an auto lease is not the cheapest way to have a car. Still, the advantages of a lease are oh-so-awesome. I myself am currently leasing a habanero orange 2018 VW Tiguan, and before that leased a 2016 Acura RDX. I plan to continue leasing as long as I have cars, because it's just got so many benefits.
From being able to get cool cars to a lower monthly payment, an auto lease is the ultimate automotive seduction. And I'll tell you why, but, first, let me be clear as to what you're getting into, financially.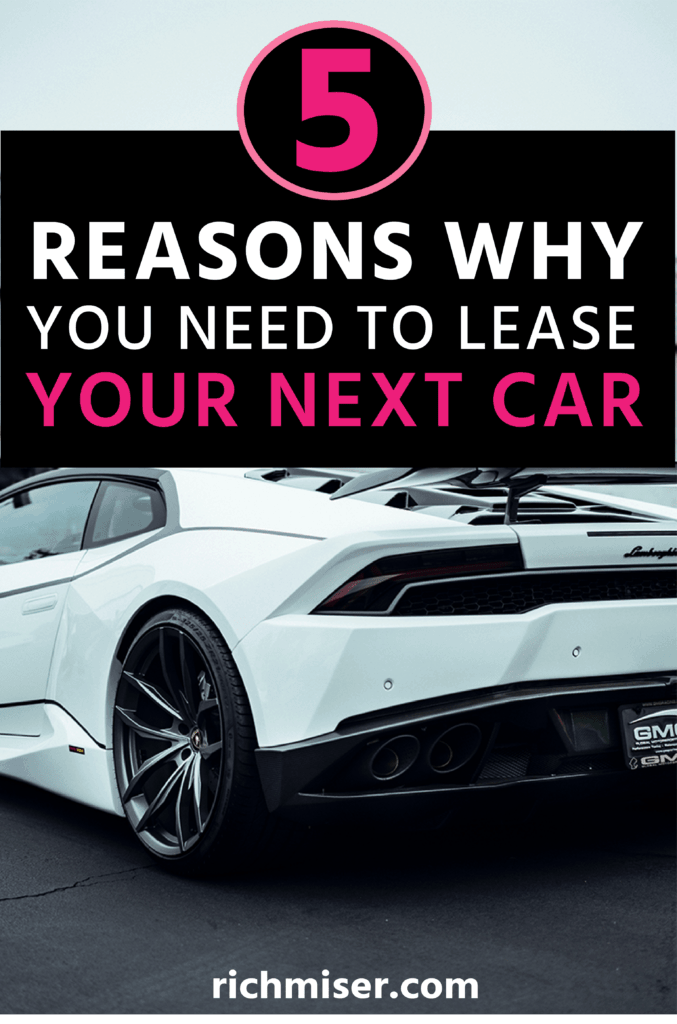 The Extra Cost of An Auto Lease
I'm not going to do this analysis, just because a lot of reputable publications have already done it. For example, Edmunds analyzed the cost of a compact SUV, comparing buying new, buying used, and leasing.
They found that, after about six years (and not considering the equity in the car), buying new is most expensive, at $33,682. Leasing comes in at $27,836, or $5,846 less. Buying used is the thriftiest option, coming in at $24,966 ($2,840 less than leasing).
If you count the equity in the car (assuming you trade it in or sell it), leasing costs you the same $27,836, while buying new would cost you $23,882 ($3,954 less than leasing). Buying used would cost you $18,996, or $8,840 less than leasing.
According to Edmunds, most people that own cars do change them out after a little over six years. Therefore, I'll go with the second number, and say that an auto lease costs about $122 per month more than buying used, and $54 per month more than buying new.
So, what do you get for that extra money?
1. An Auto Lease Gives You a New Car Every 3 Years
This one's the most obvious. When you lease, you get a gleaming, spanking-new car every three years (or whatever your lease term is). The excitement, the beauty, the new car smell – it's all there.
You'll always have a cool whip, with all the latest safety and convenience features. Backup camera? Check. Apple CarPlay or Android Auto? Check. Emergency autonomous braking? Check!
Also, and as opposed to buying a used car, you don't have to worry about used-car issues that you might not see when you inspect the car pre-purchase. Did someone's baby throw up in the car, is there a little stuff left in the deepest crevices? Did people eat and drink in it a lot, is there Pepsi residue in a corner somewhere? Not an issue with a lease!
2. You Don't Have to Sweat Maintenance
This is probably my favorite auto lease benefit. When I used to buy cars (I bought two of 'em before leasing), I was always all worked up about maintenance. I used to have the cars manually washed (which is, of course, more expensive), and would keep all sorts of waxes and products in my stash. Every time a bird pooped on the car or it got some dirt somewhere, I would dutifully scrub it out. I knew that damage would mean reduced resale value, and so I took care of the cars like if they were porcelain dolls.
With the leases, I do the bare minimum. I drive the car through one of those tunnel car washes, and maybe put leather lotion on the seats about once per year. I honestly don't care that much about anything but permanent damage.
As my experience with the first lease taught me, you'll need to do a car inspection at the end of the lease term. All they expect is that it has no more than "normal wear and use". This means that minor damage such as scratches on the seats or even tiny dings on the body won't result in any fees when you turn in the car. In fact, my first leased auto was even in an accident (some lady rear-ended me in Maryland) and the leasing company didn't care because I had the car fixed (the lady's insurance paid).
That's the beauty of it – peace of mind. I now spend next to zero brain power and energy on car care, and just don't give a hoot. If there's nothing beyond normal wear and tear at the end of the lease term, it's not your problem.
3. You Car is Always Under Warranty and In Good Condition
Unless you cause an accident, a lease guarantees you won't have any repair bills, simply because the car will always be under warranty. All you'll have to pay for is the usual maintenance appointments. But beyond that, you'll never have to pay for a new transmission or anything like that.
So this ensures that you'll always get to enjoy a nice, new, functioning vehicle that's unlikely to break down. If anything does happen, it's not your problem.
This also has a big safety angle, in that I feel more confident in a new car. After all, the last thing I want is an older car breaking down the day I get lost and drive through the hood at 11:00 PM. I think well all know from experience that cars start breaking down when they've got a few years on 'em. A leased car will never be on your hands for long, and is very unlikely to break down.
4. You Can Get A Fun, Awesome Car With Terrible Reliability and Resale Value
Listen, some cars are just awesome, but not very reliable over the long term. I almost leased an Alfa Romeo Stelvio, which would, debatably, be a prime example. As Road & Track notes, "…historically, Italian performance cars have not been known for durability and reliability…". However, few would contest that Alfas are fun, sexy beasts.
With a lease, reliability doesn't matter that much, since the car will always be under warranty. So, you can go ahead and get an unreliable head-turner and have fun with it. It's not that likely that it'll have a major breakdown in the first few years and, even if it does, the dealer has to fix it at his expense.
Another aspect of this is that you can go wild. You can get a niche car in a loud color, and it's not really that important since you'll give it back at the end of the lease term. Want the yellow "Bumblebee" Camaro from the first "Transformers" movie, but don't want it for years and years? Go for it! Want a svelte, sexy coupe before you start a family? Make it so!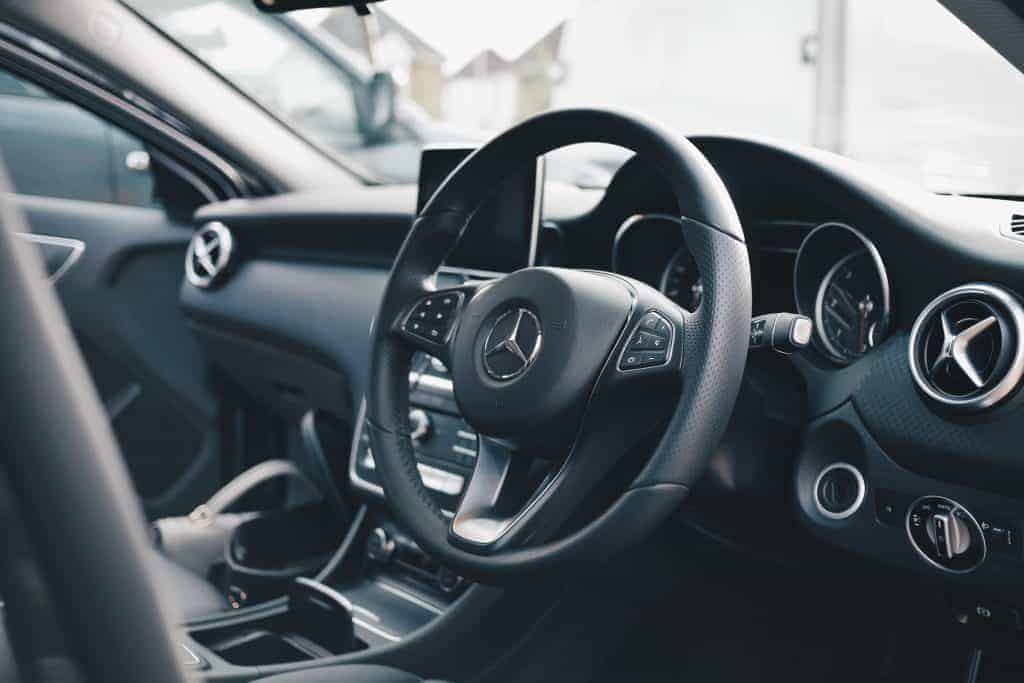 5. Your Monthly Payment Will Be Lower
Sure, an auto lease is more expensive in the long run. But, your monthly payment will be lower, and you can probably get a better car than if you bought new. Taking my Tiguan SE as an example, if you lease, it's about $372 per month with $1,047 due at signing and a 36-month lease term. If you buy and get a 5-year loan and a $1,000 down payment, the monthly charge is around $456.
So, with a lease, at least in the short run, you can have a better monthly cash flow.
Summing It Up
Again, an auto lease is more expensive in the long run. But you do get some wonderful things back for the extra money:
A brand-new car every three years with the latest technology and safety features.
Hassle-free car care and maintenance.
Perma-warranty.
You can get an awesome car – go ahead and drive that convertible!
A lower monthly payment.
So while it might not be for everyone, I think a lease is a very attractive option for many. I'll look for you behind the wheel of that red, sexy Porsche!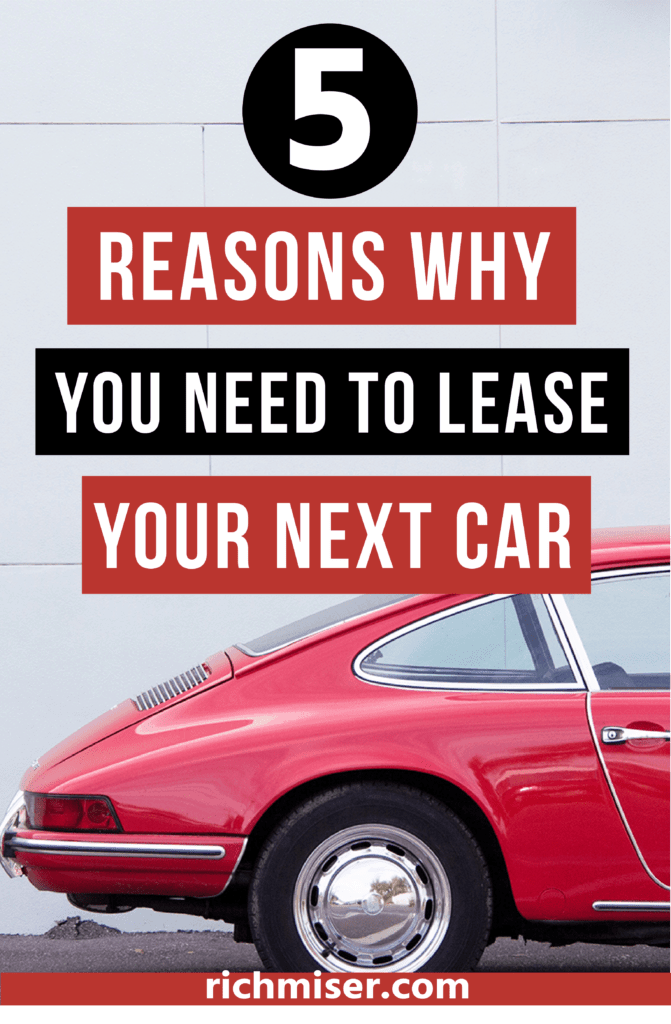 Would you consider an auto lease for your next car?