Let's talk water sports and water activities! For most of us, it's one of those hella fun things we rarely get to do, but which are crazy exciting. From wakeboarding to water skiing to flyboarding, there are plenty of exhilarating water sports which will have you asking yourself why you didn't try them sooner!
So, find the time to try some of these on your next tropical trip, and make some memories and stories that will last a lifetime (and don't forget the pictures and videos)!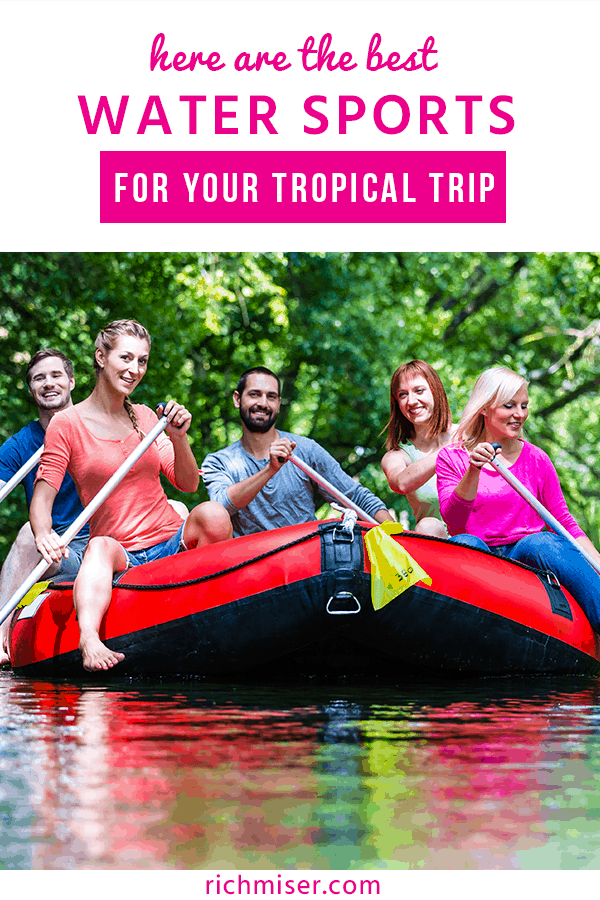 Be Sure to Try Some of These Amazing Water Sports on Your Next Vacation
Wakeboarding
If you want to fully enjoy your vacation with a thrilling adventure, look no further than wakeboarding. The main goal of this water activity is performing awesome maneuvers using the crest of the wake to propel you upwards.
The wakeboarding experience is similar to water skiing. When you hop on a wakeboard, you'll be cruising smoothly across the surface of the water as a boat pulls you along and makes you chase the trail (wake) behind it.
Every wakeboard has straps that will help you stay on the board. Additionally, the motorboats used for wakeboarding have special towers which make jumping and tricks much easier.
Pro tip: Want to perform cool tricks you can brag about on social media? Avoid wakeboards with fins.
Water Skiing
Water skiing is the original water activity that everyone loves, young or old. It was invented back in 1922, and people enjoy it just as much today.
The only prerequisite for a great ride is calm waters. And in the beautiful bays of tropical destinations, calm waters are not hard to come by.
Water skiers are towed by motorboats with the help of a rope positioned between the two skis. AKA: All you need to do is crouch and hold on to the rope for dear life.
Joking aside, you will need some muscular strength for water skiing, but you're in total control. You can discuss your desired speed with the boat captain. If you're in the mood for adrenaline, water skiing is a great water sport to get started.
And if you just want to soak in the beauty around you, you can set your pacing and enjoy your ride.
Windsurfing – One of the Classic Water Sports!
Windsurfing is one of the most thrilling water sports out there (and one that I've always wanted to learn). It gives you the best of both worlds: surfing and sailing.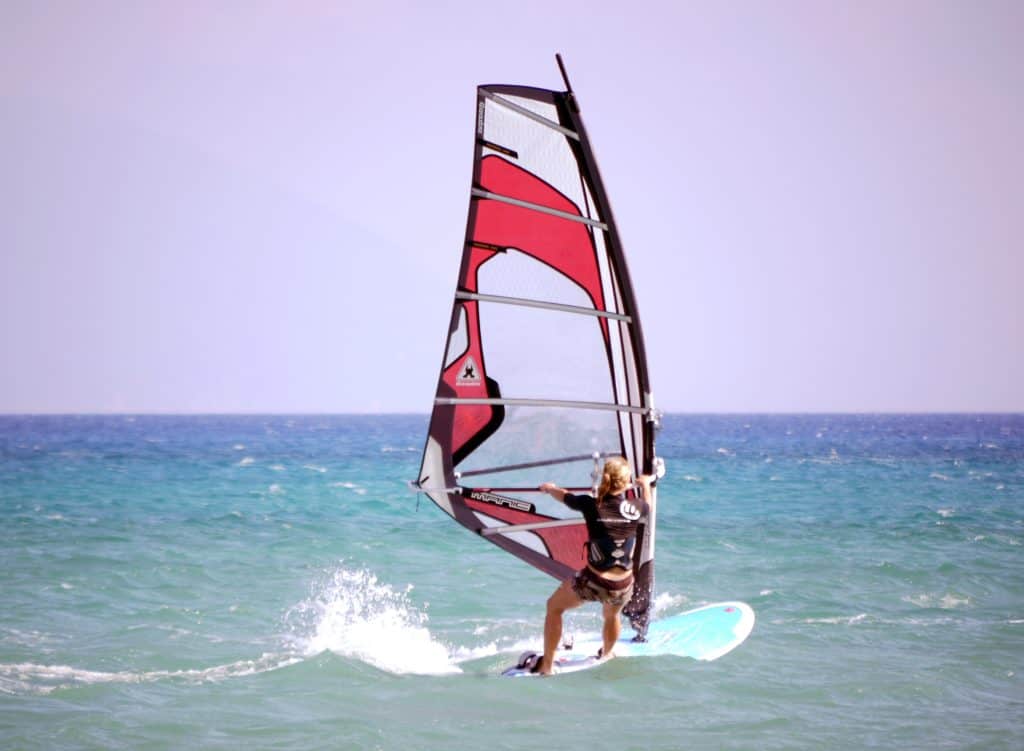 If you want to perform tricks just like experienced surfers do, you can. It's something veteran windsurfers adore doing. In fact, it was windsurfers who rode some of the world's largest waves, including Jaws on Maui.
And while windsurfing gives you a sense of calm when navigating the sea, it also comes with plenty of thrills. You can perform jumps, maneuvers, and all kinds of freestyle moves. The sea always changes so it won't ever be boring.
Plus, it's a total body workout!
Here's an awesome windsurfing video:

Parasailing
Ever wanted to feel like you just jumped out of a plane? Now you can – but without the risks.
Parasailing is a great choice for everyone since it's not as demanding as other water sports. Instead, you're hooked to a parachute and towed by a boat. This means you'll be able to relax and observe your destination from new heights, quite literally.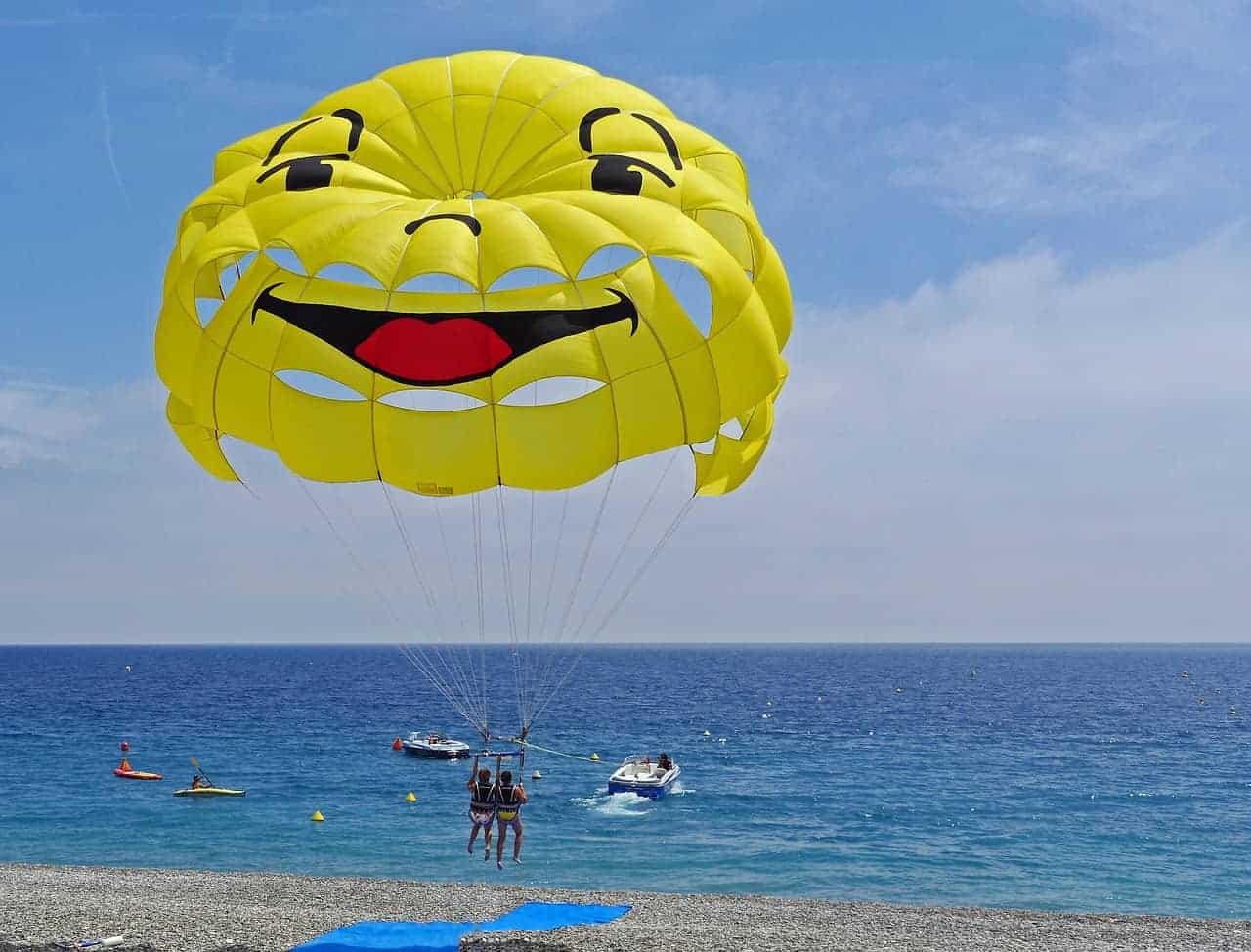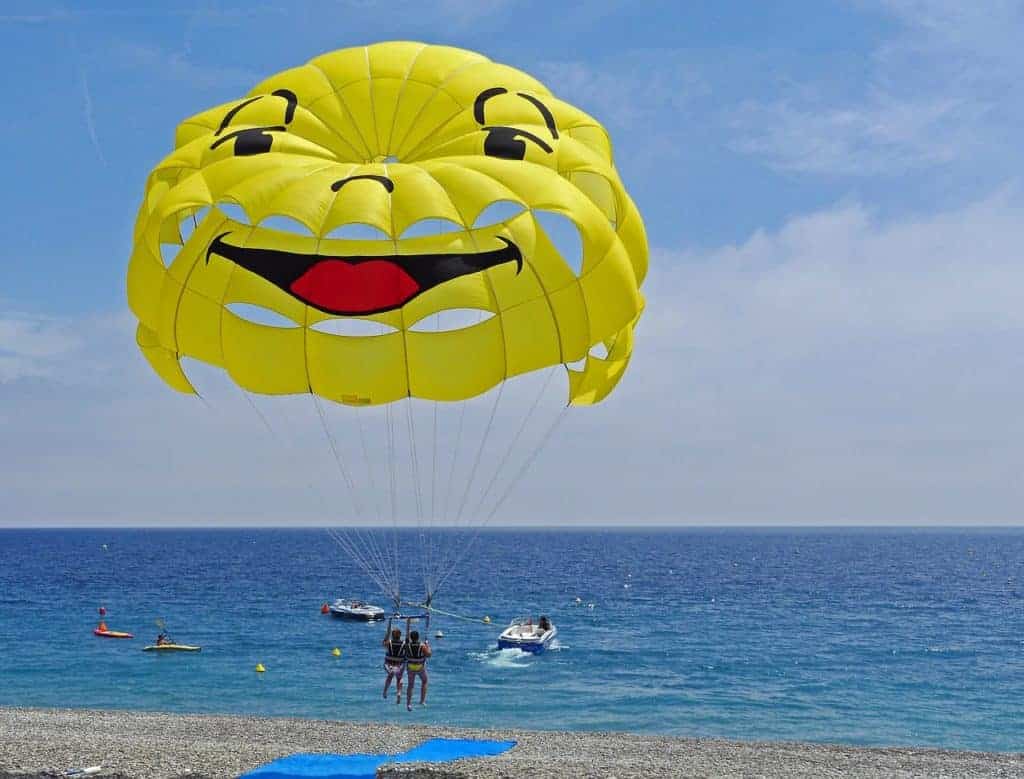 It's a fun sport you can find almost anywhere, and it's suitable even as a family activity. Many companies offer parasailing experiences for up to three people at a time.
However, keep in mind that parasailing is only a good idea if there aren't any strong winds. They can mess with the parasail, so opt for this particular activity in subdued weather.
S(k)urfing – One of the Least Known Water Sports
Who hasn't heard of surfing? But have you heard of skurfing?
Both are awesome water activities to try out on your next vacation, except skurfing follows dynamics similar to wakeboarding. When you skurf, you're being pulled behind a boat, and the wake allows you to perform surfing tricks even if there are no waves.
Of course, if you're a thrill-seeker, surfing is still a great water activity to try out. If you haven't surfed before, you'll go through a quick crash course to learn how to balance on the board, and you'll be good to go. Just don't expect to climb those huge waves immediately.
If you find yourself wishing you could keep your balance as a beginner surfer, go skurfing. It's just as fun, and you don't even need waves to show off.
Snorkeling or Scuba Diving – Water Sports Under the Water
There's a whole new world below the surface of the sea or the ocean, so you'll miss out if you don't take a look. You have two very popular options to pick from: snorkeling or scuba diving.
Snorkeling is a great water sport that will show you what's really happening underneath the surface. You'll see incredible fish, reefs, and the rich marine life of your destination. Depending on where you're going, you could even snorkel with whale sharks.
You won't need a lot of gear; a mask, fins, and a snorkel will be all that's required to have an unforgettable time.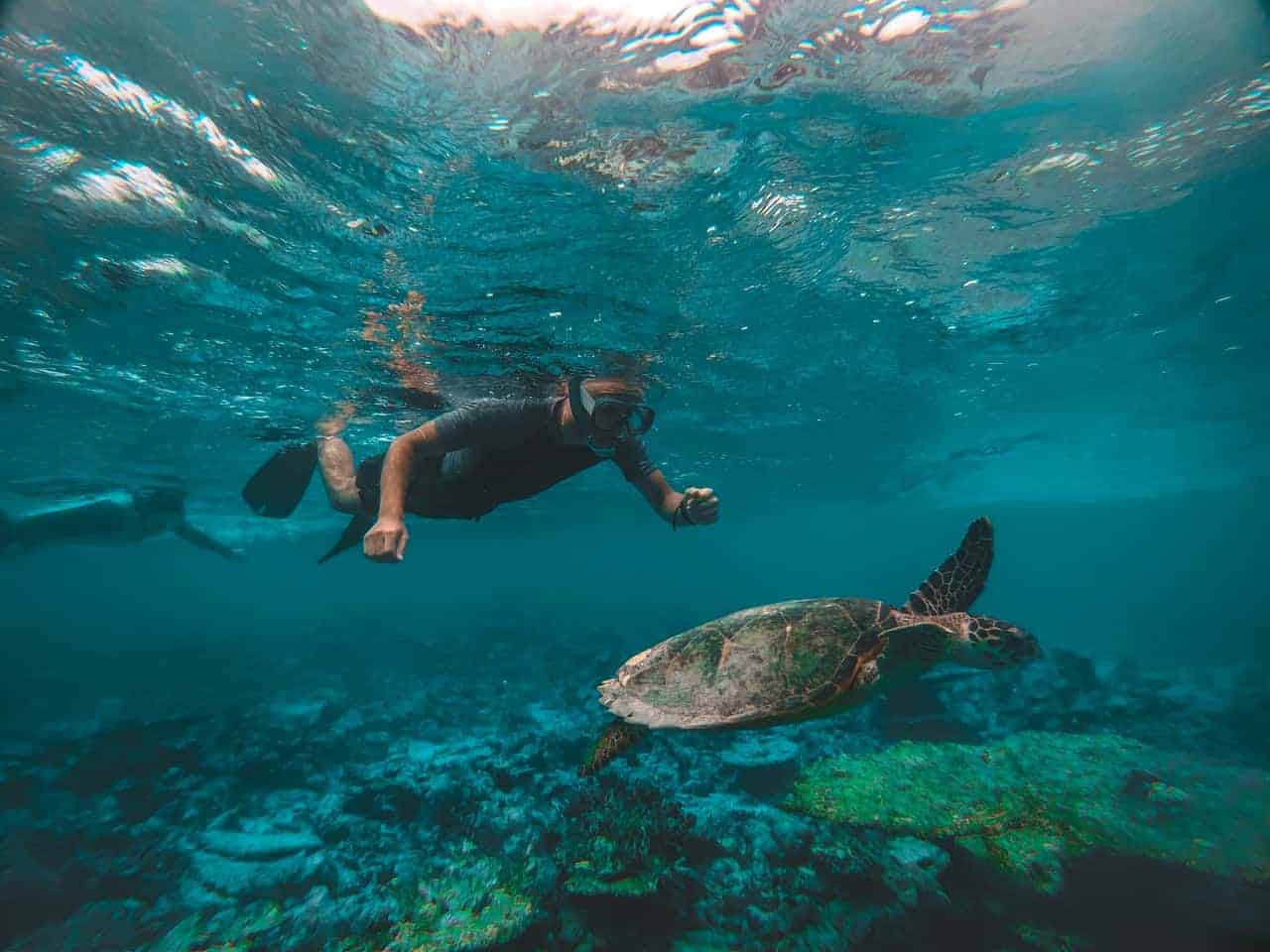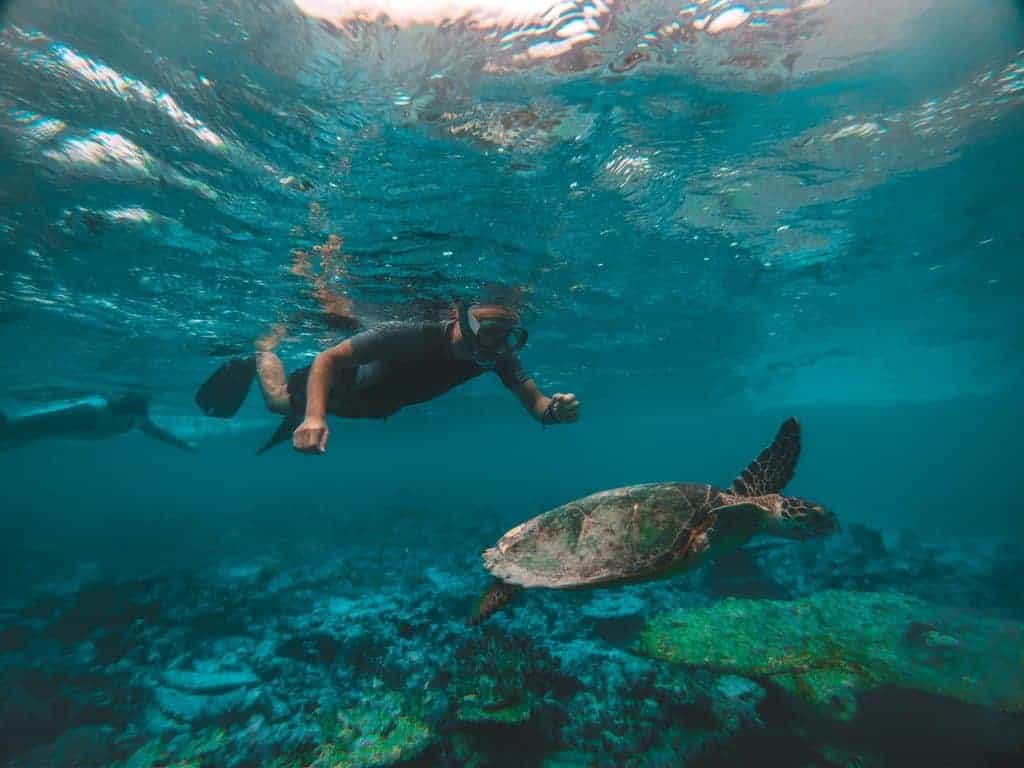 If you want to explore greater depths, you could opt for scuba diving. Keep in mind that you'll need to go through a short preparatory course showing you how to use the gear underwater, and then you'll be good to go on beginner dives!
Snorkeling and scuba diving are incredible activities for natural explorers; you'll be swimming with pods of dolphins and meeting sea horses in no time!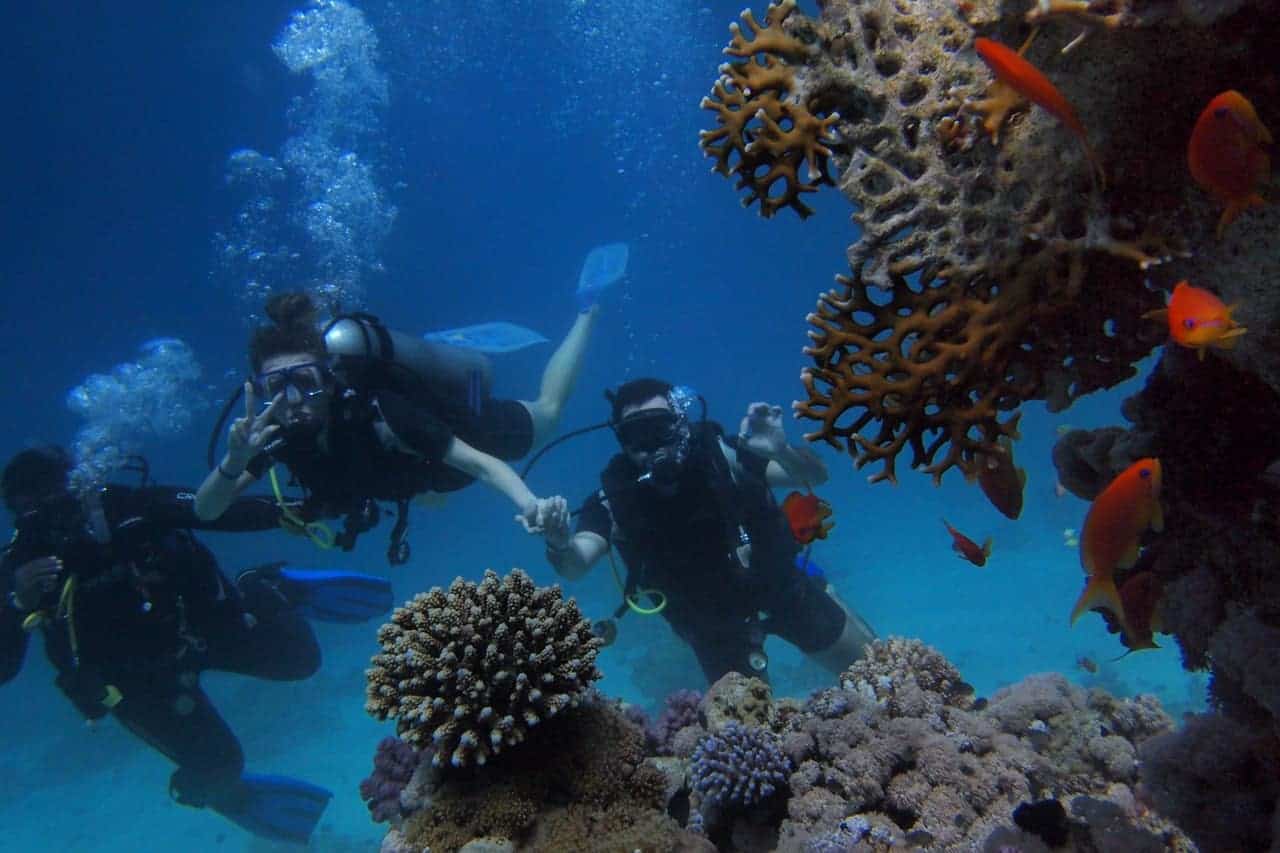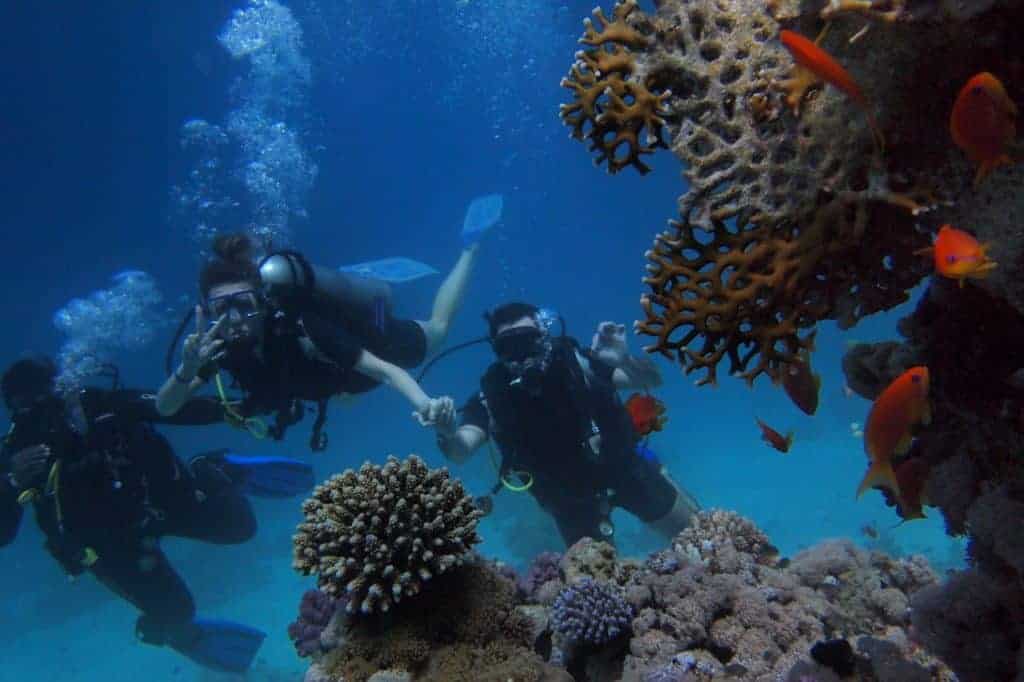 And if you know how (and dare), you can even do some wreck diving:

Sailing
If you want to get a full-body workout and an awesome tan, sailing is one of the best water sports to try out on your vacation. While there are two types of sailing, you want to experience the thrilling kind: sailing by using the wind for propulsion.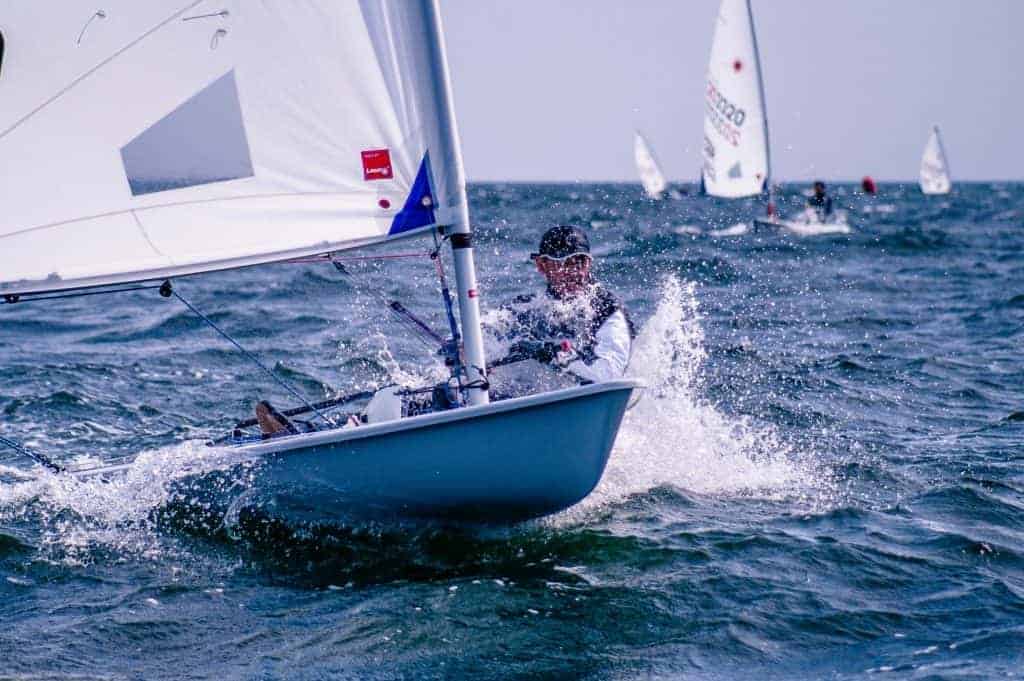 Of course, sailing requires preparation. You'll need to know how to operate the equipment on board, and how to use the wind strength to move forward, but it's not anything you can't learn.
It's always a good idea to have an experienced instructor or skipper on board who can show you the ropes. After that, you'll be ready to go chasing the sun!
Kayaking
Almost the polar opposite of something like wakeboarding or water skiing, kayaking is a great choice if you're looking to explore your destination without too many adrenaline rushes. When you're kayaking, you usually just need to paddle. If you've got upper body strength, it shouldn't be a problem.
You can rent a kayak and go off exploring on your own, or join some of the guided tours available in the majority of tropical destinations. It also makes for a great side activity for other water sports such as snorkeling. Just store your gear in your kayak, and paddle to your snorkeling site.
It's two exciting water sports, rolled into one!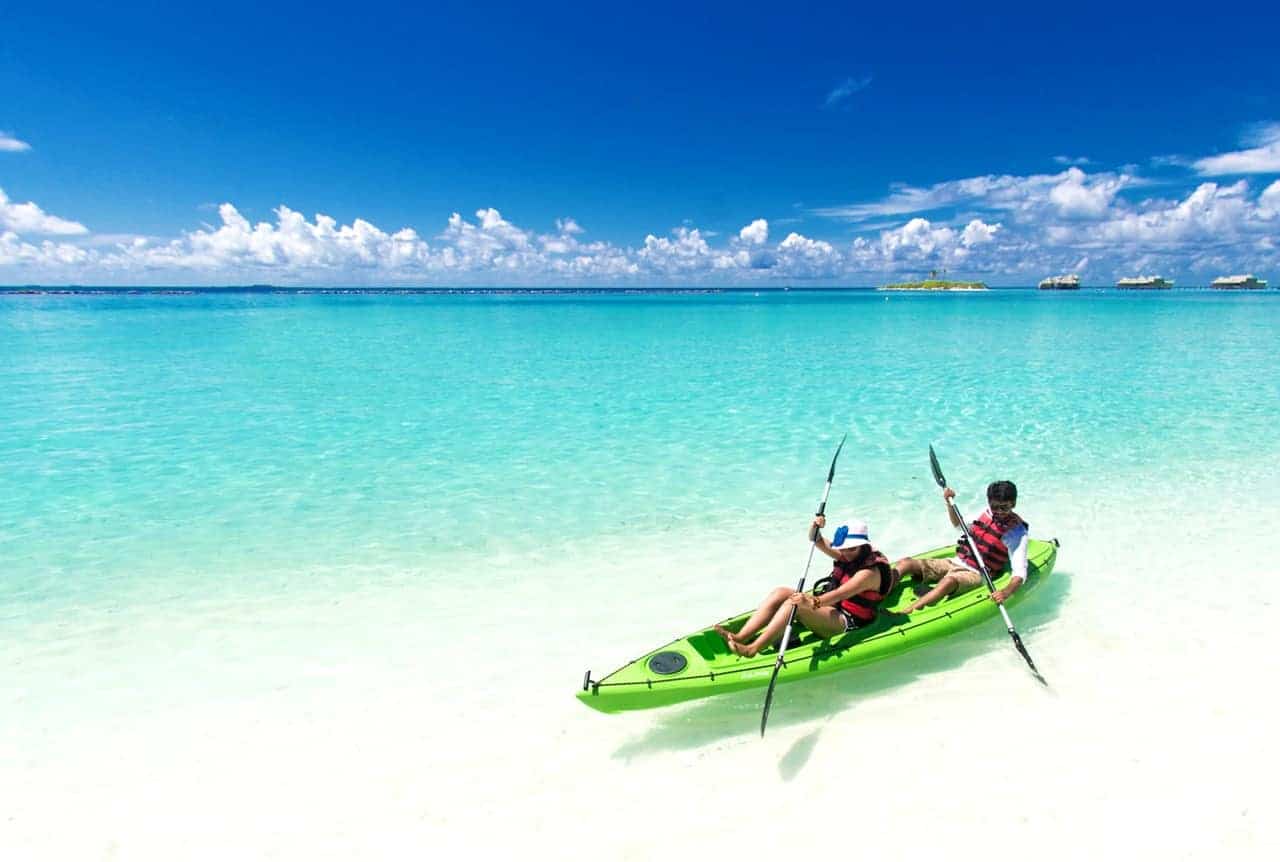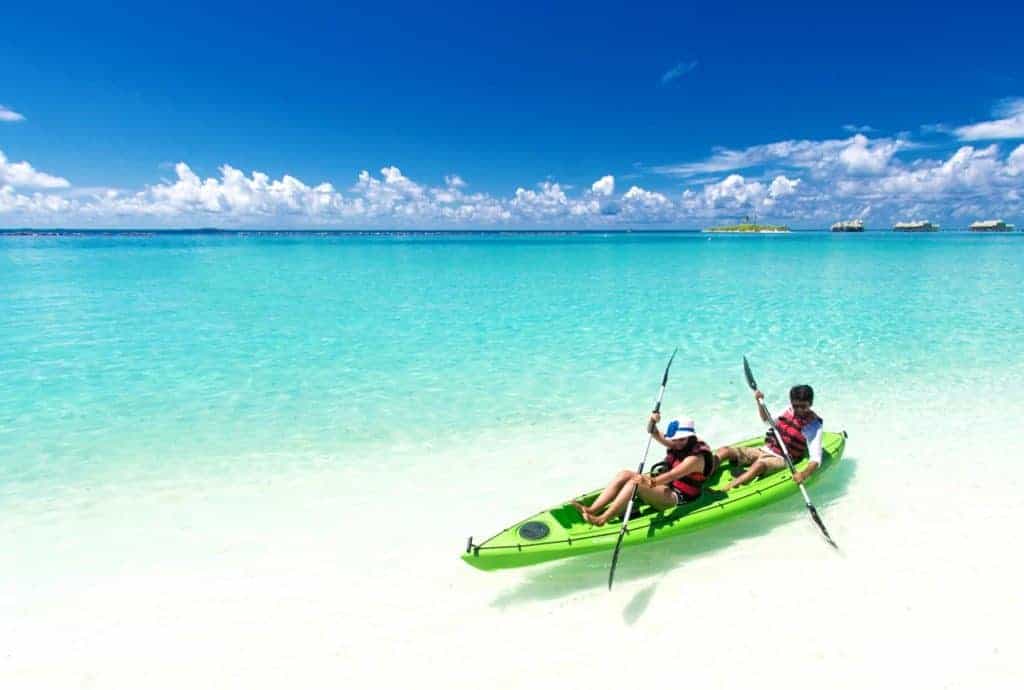 However, if you see the waves are too rough, schedule kayaking for another day. And as always, remember to wear your life jacket.
Kitesurfing
If you've always wished you could combine wakeboarding, (wind)surfing, and sailing into one water activity, it's time you tried out kitesurfing.
Kitesurfing (also known as kiteboarding) is an incredibly dynamic sport where the main prerequisite is the wind. You'll need it to propel your board with the kite harnessing wind power.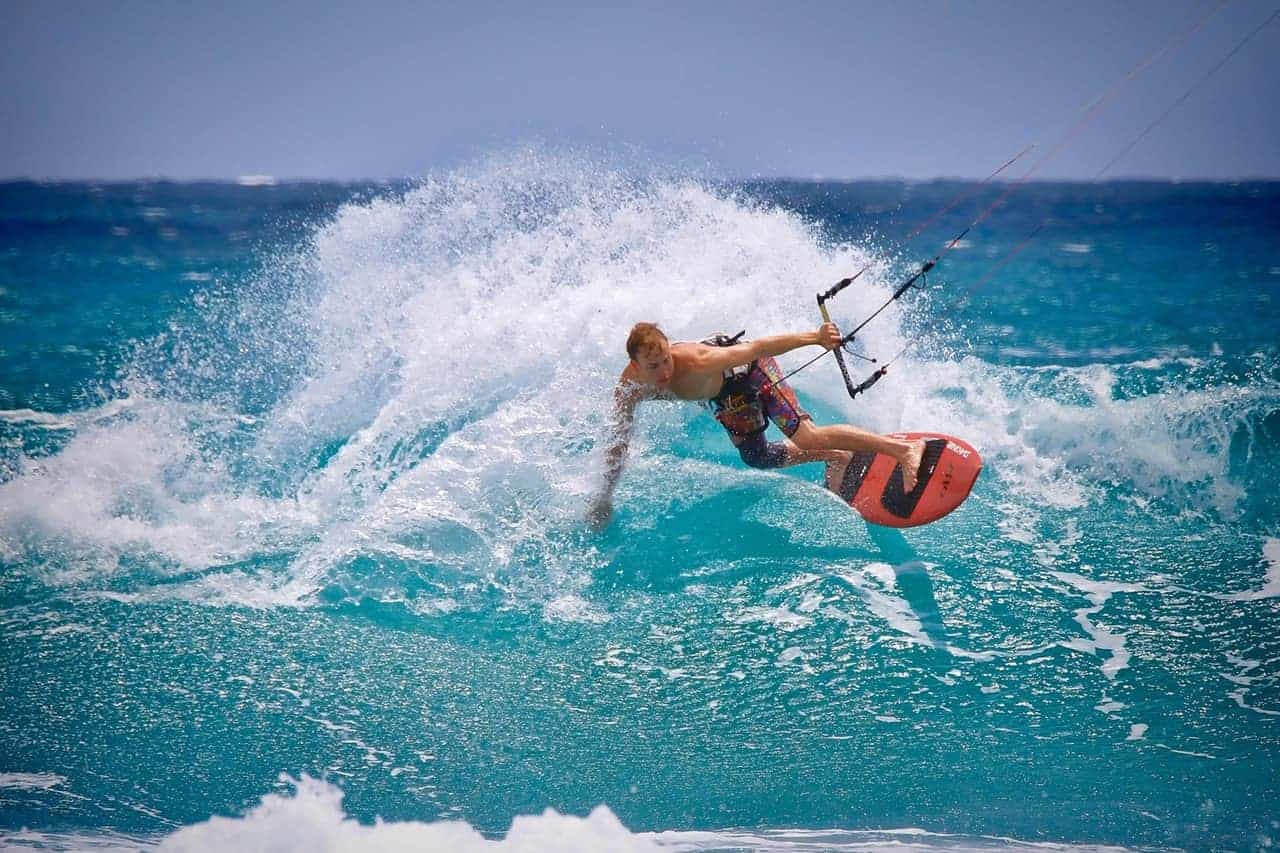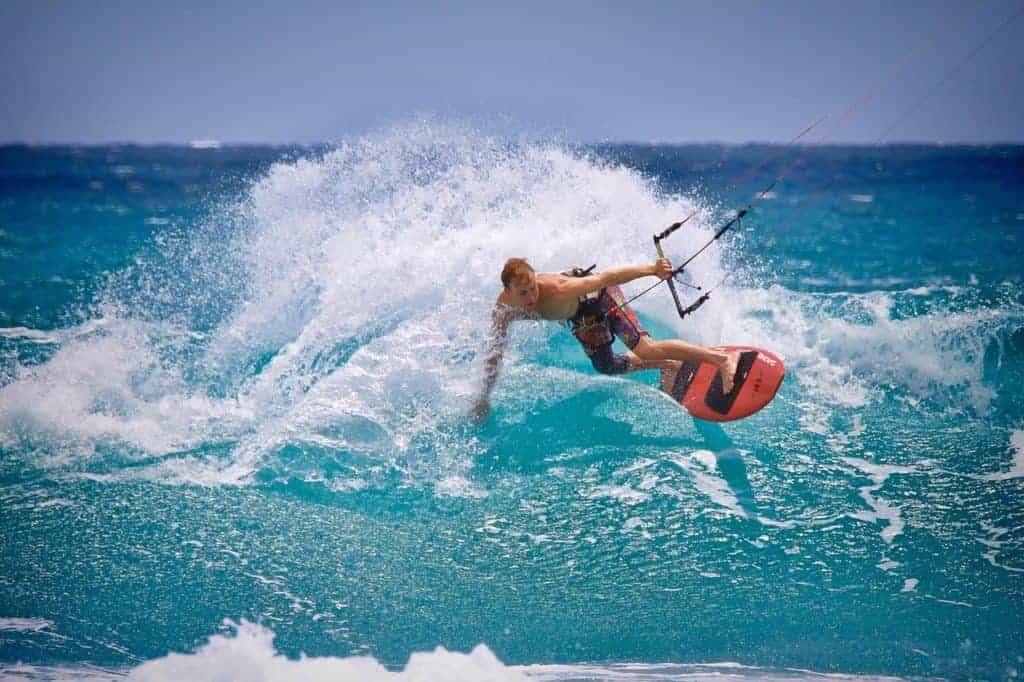 Unlike many other water sports, kitesurfing is easy to learn and you'll be performing tricks for all of your friends to see in no time. You don't even need to lug heavy equipment around or chase the waves; you can kitesurf with a bit of wind and light gear.
Paddle Boarding
If you just want to unwind, you don't have to be bored. You can simply rent a paddleboard and set off in search of cool sights and a tan.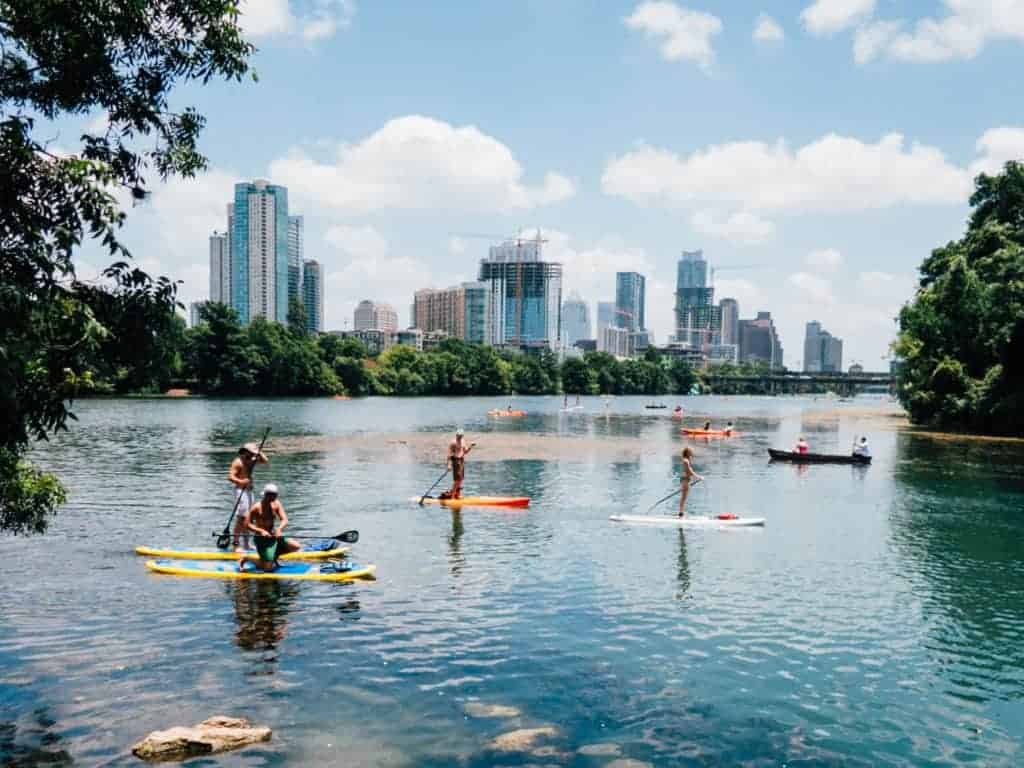 Paddleboarding is an activity in which the paddler sits, stands, kneels, or lies on their board, using swimming or paddling motions to propel the board forward. This is what makes it so simple and enjoyable; you don't have to worry too much about physical fitness.
All you need to do is paddle and enjoy the ride.
One of the most popular paddleboarding activities these days is certainly stand-up paddleboarding, which can be relaxing and demanding at the same time. You'll need a combination of balance and strength but even if you fall, you'll only freshen up in the water.
Pro tip: Rigid paddle boards are much better than inflatable ones, no matter the cost. Additionally, your body will act like a sail against the wind.
Flyboarding
Tired of jet skis? It's time to consider flyboarding. It's a dream come true for everyone who has ever dreamt of having a jet pack as a kid.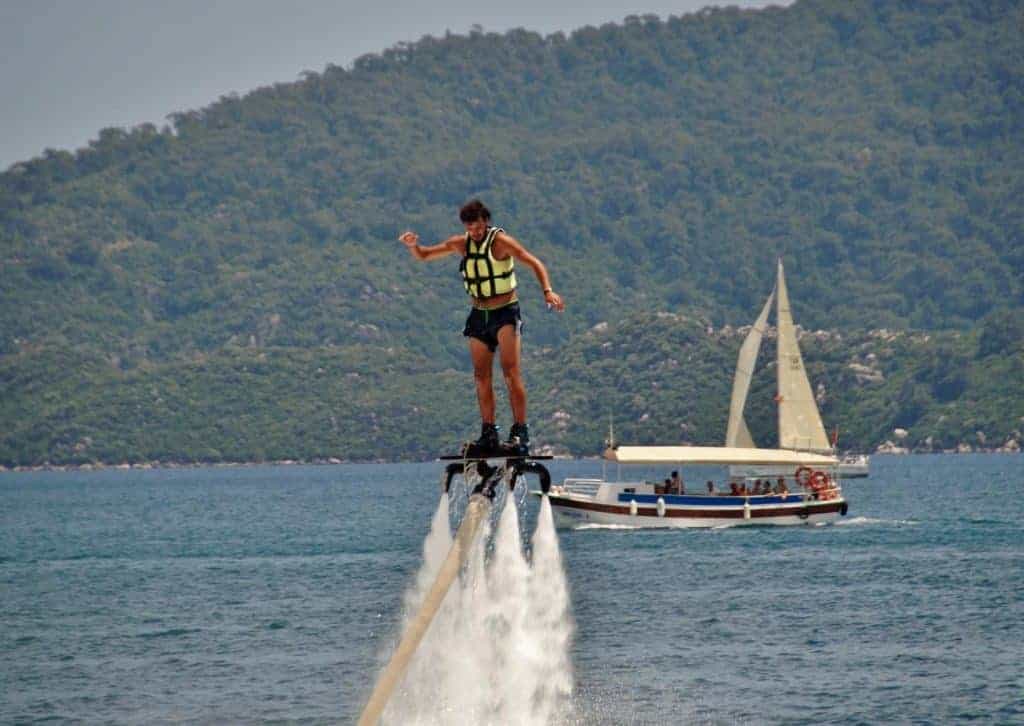 It operates on the same principle. You're standing on a board connected to two jet nozzles. They can propel you as high as 49ft up in the air, or as deep as 8ft into the water.
Obviously, flyboarding is incredibly fun and a great fit for adrenaline junkies who've graduated from jet skis.
You don't need anything but your body and the jet board to shoot up into the sky.
However, you should always practice flyboarding with proper equipment to avoid injuries. Typically, you'll be fitted with a life jacket and a helmet. Additionally, you should check whether you meet the weight standards.
Check out all the amazing stuff you can do with this incredible water activity:

Cliff Diving
Diving is one of the oldest water activities and one which many of us have practiced. However, as years pass, diving from familiar cliffs stops being as fun as it once was.
That's why you can try out cliff diving in new places.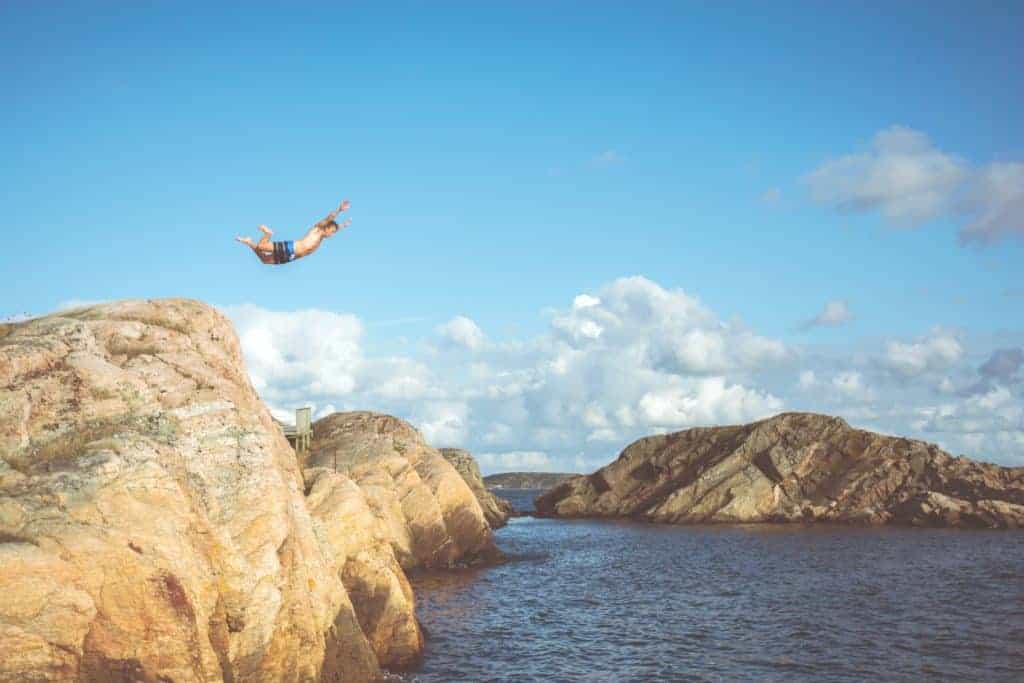 It's a great sport for adrenaline junkies who love heights. It's been particularly popular in the last few years, with companies such as Red Bull organizing championships to celebrate the best of the best.
You can emulate these adventurers' spirits by going on a cliff diving tour on your next tropical vacation. The main prerequisites are cliffs and deep water in the vicinity of your destination.
This activity has historical roots, too – King Kahekili of Maui made his warriors jump from cliffs to prove their bravery and loyalty. If you're in Hawaii, it's a fitting activity.
Keep in mind that, prior to trying cliff diving, you should know the proper diving techniques to avoid injuries. And while we'd love for you to be the next cliff diving champion, don't scale the highest cliffs. Start off easy – you're on vacation, after all.
Hop on a Jet Ski!
Jet skiing is a classic vacation activity.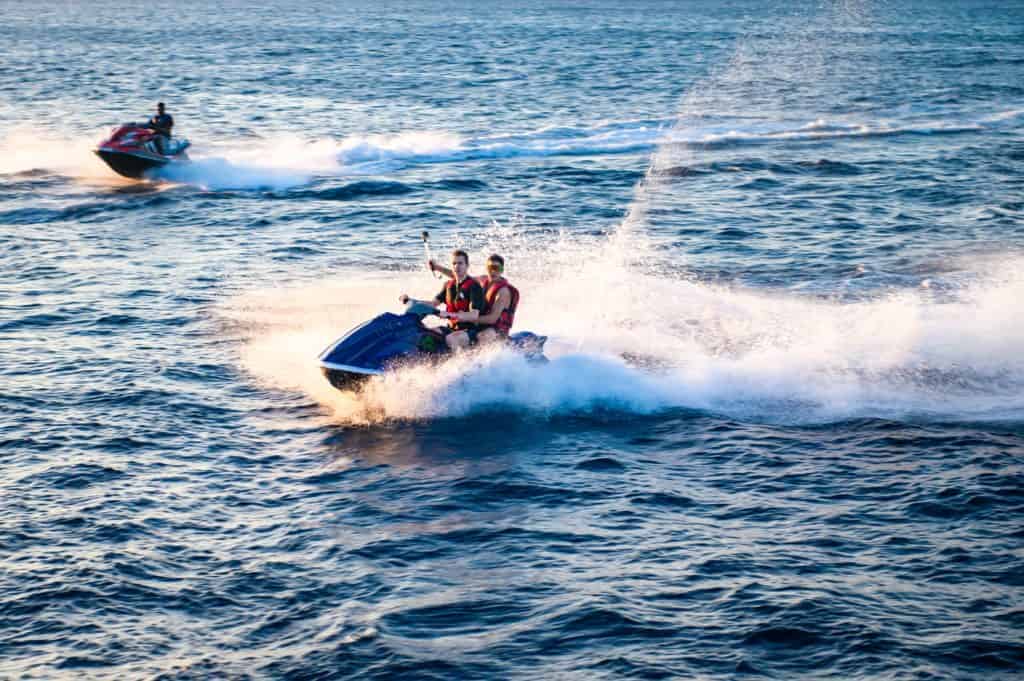 However, there are many unique jet ski adventures these days. You can book a tour that incorporates multiple water sports, or compete with your friends over who can perform the most tricks during one ride.
Jet skis are easy to steer, and you can set your own pace. If you want to calmly navigate the waters, you can. And if you want to get your blood pumping, just hit the pedal and you'll be off in no time.
Pro tip: If you're a first-time rider, make sure you give yourself ample time to practice turns, which can be challenging. And when you approach a wave: don't panic. Just lift your body slightly off your seat and you'll have minimized the impact.
Big Game Fishing – Water Sports and Eating, Combined!
If you're not an adrenaline junkie (or you are, but you just want one day of complete relaxation), try out big game fishing. It's an activity you can book in the majority of tropical destinations.
You'll get up close and personal with exotic fish that you can return to the sea or prepare for lunch. It's a win-win!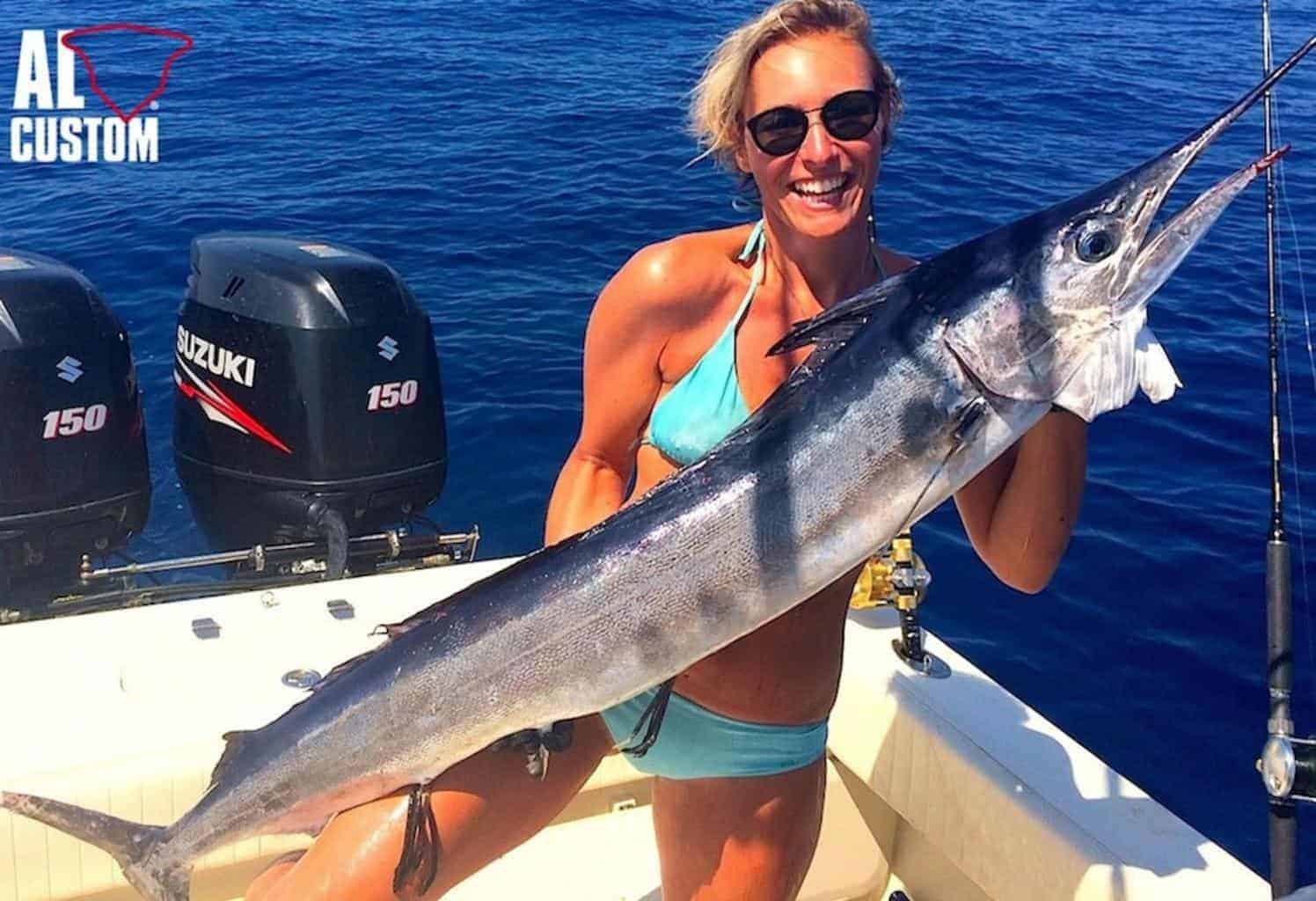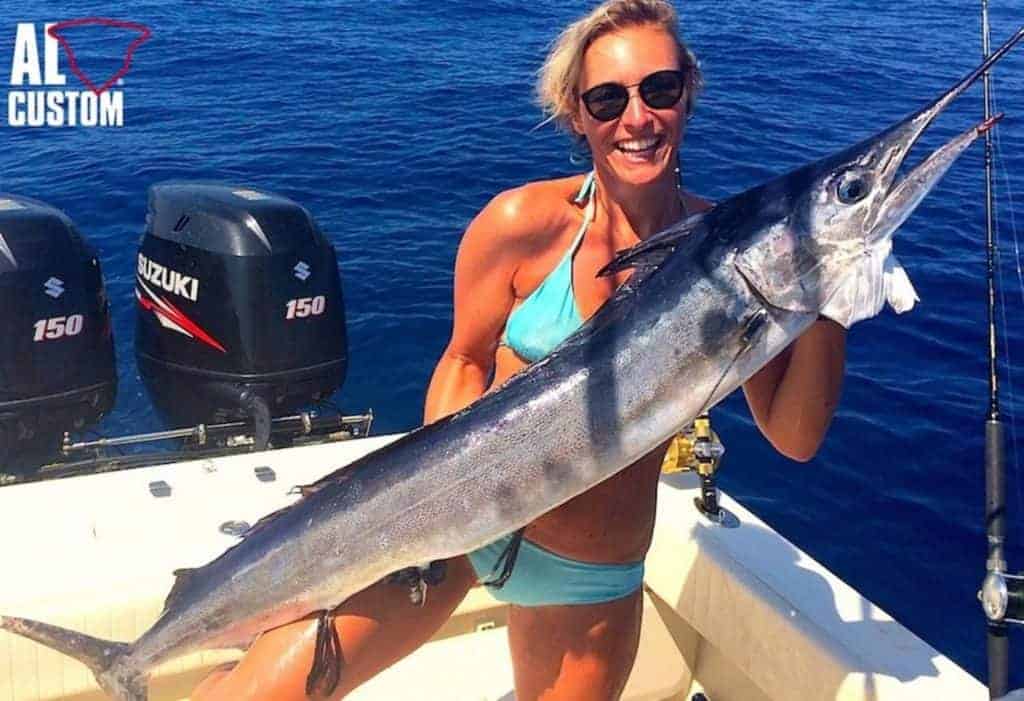 Make sure you know which fish you can find, and which bait to attract them with. You can often combine the water activity of fishing with some other water sport to up the ante, and inject some adrenaline into your day anyway.
Canyoning
There are water activities that don't depend on waves. Canyoning is one of them.
It's an incredible way to experience the wilderness in your vicinity. It incorporates the elements of climbing, swimming, rappelling, and jumping. Canyoning is a great activity for those who are physically fit and in a destination whose remoter parts offer plenty of beauty.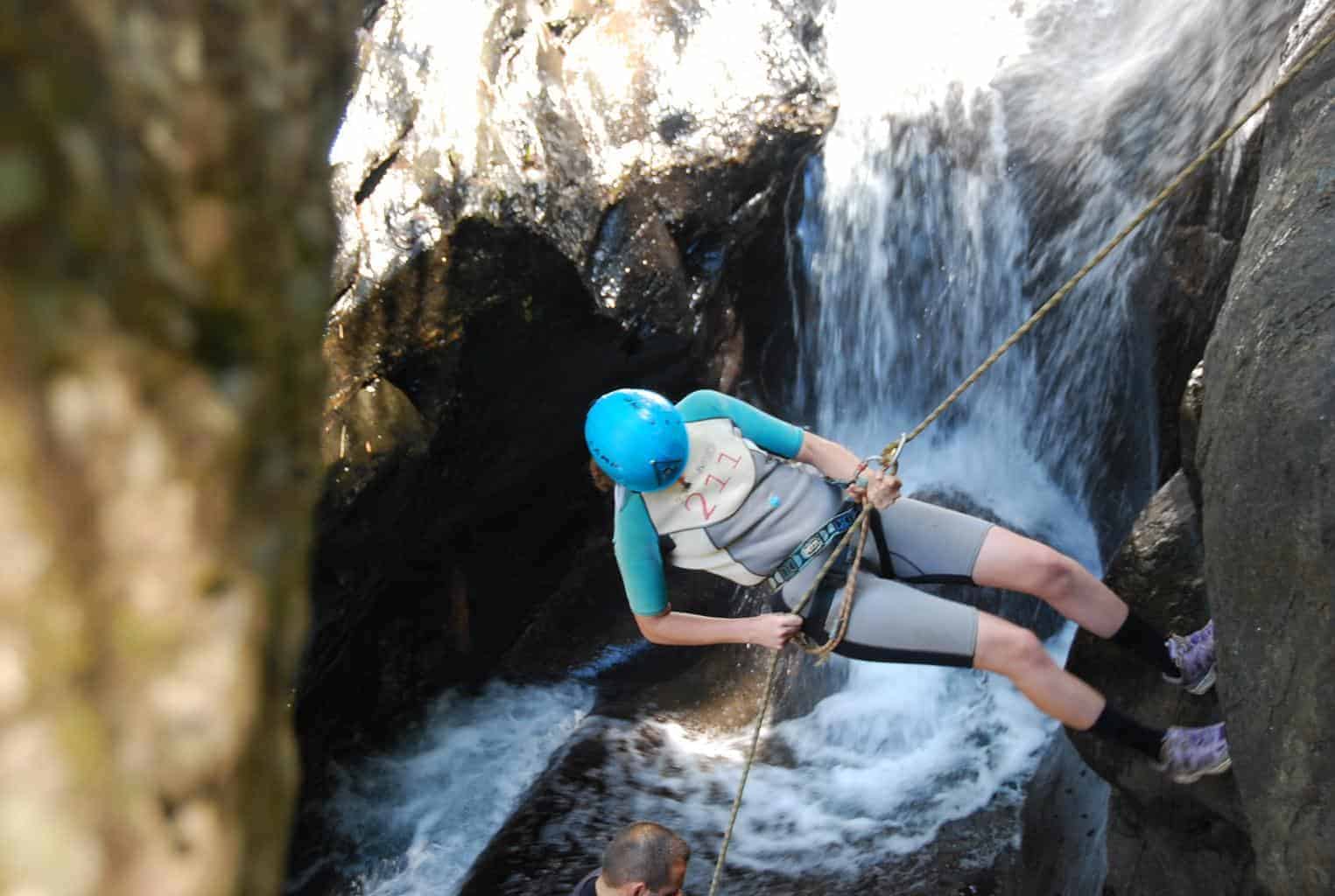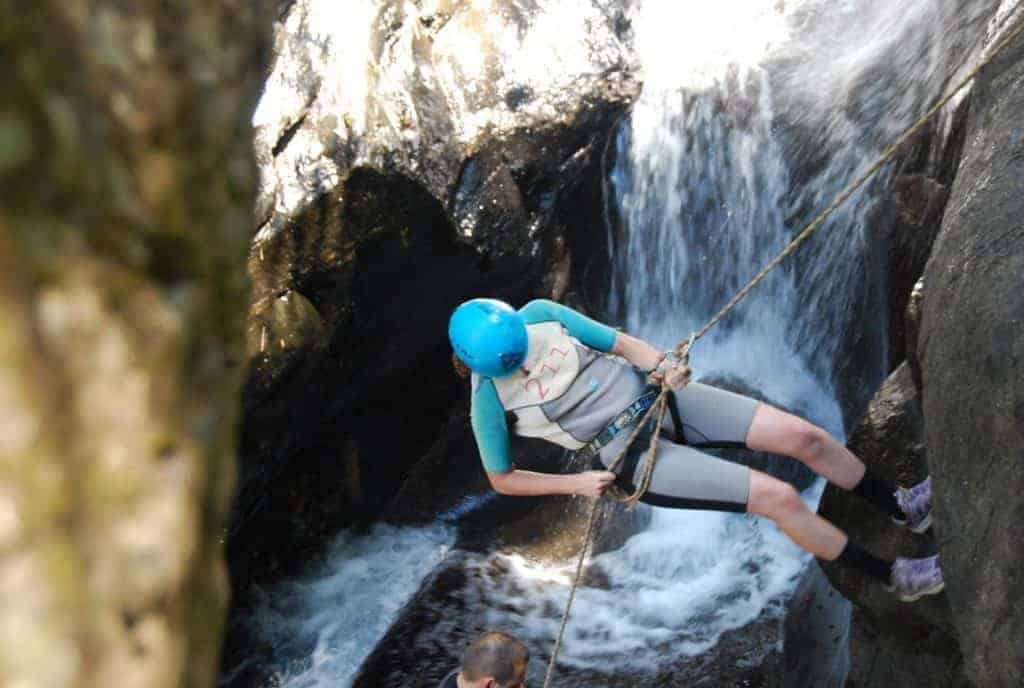 While canyoning is typically practiced in river canyons, there are versions for adventurers who want to explore sea caves or follow the trail of a river as it flows into the sea.
And after you've had your dose of adrenaline, you can hop into your swimsuit and get a delicious cocktail. You've earned it!
Check out more on canyoning by watching this video:

Rafting
Last but not least. I've been rafting once, and really liked it! First, you get to make a "team" with a bunch of cool fellow adventurers. Second, going through those rapids is mighty exciting, and requires a lot of coordination and listening to your team leader (coxswain?). Third, you get to see a bunch of awesome scenery from a unique vantage point.
What's not to love?
I'd caution, though, against attempting rapids that are beyond your skill level. Not only is it very dangerous for yourself, but you can also put your teammates in danger. So if you've never done it before, definitely go for a beginner-level program with a reputable company.
Here's a video of some people rafting in Costa Rica:

Be Sure to Start Slow and Take a Class
A key to enjoying these water activities is to do them right and safely. That's why I strongly recommend that, unless you're already skilled at what you want to do, you always start off by taking a class for beginners. That way, you'll be safer, have more fun, and won't develop bad habits from the beginning.
Summing Up the Water Sports and Water Activities
Now I want to go to the beach! These are a lot of fun, and fall into what I call "active vacations" – where you're so busy doing something that you're forced to forget about work and your worries. Plus, you beat the heat by being in the water 🙂
And as we've seen, there's something for everyone – so take your pick, and book your first lesson!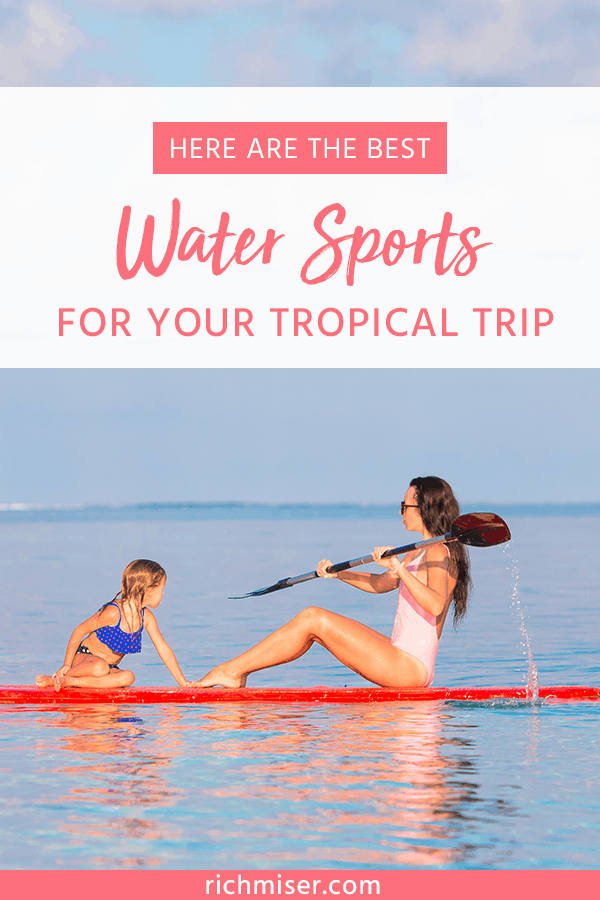 What water sports or water activities do you want to try? Is water skiing your thing, or are you more of a kayaker or rafter, or perhaps you prefer wakeboarding?
---
Credit: