Like James Bond! LOL, we've all been there, right? You know, that fancy dinner with your boss, or that first date when you want to impress that sexy someone. If you want to up your game and look like the smooth cat you know you are, you can't just ask for a Jack and coke. Nah, order up a cocktail that's more high-level, and which makes you look cool but not like a snooty snob.
So the idea is to ask for something that's hip and shows you know your way around a bar, but nothing too crazy; understated elegance, really. To make that easier, I've put together a list of 7 cultivated cocktails that will do the trick. Here they are: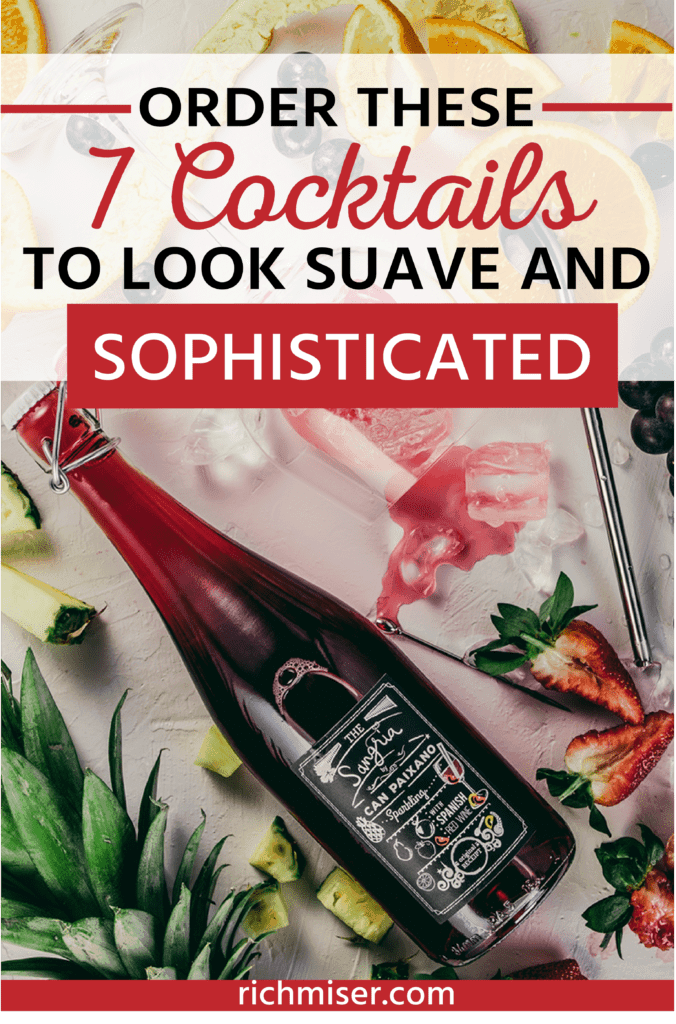 Order These 7 Cocktails to Look Suave and Sophisticated
Moscow Mule: A Cocktail for the Cool After-Work Crowd
I recommend this refreshing drink for a cool and casual atmosphere, such as an after-work bar in a nice part of town. It's appropriate amongst a hip young professional crowd, though not as much at a stuffy, wood-paneled club or steakhouse.
The big bonus is that any restaurant or bar worth its salt will serve it in a copper mug. To look doubly suave, I recommend that you don't react to that – just carry on as if you order this all the time.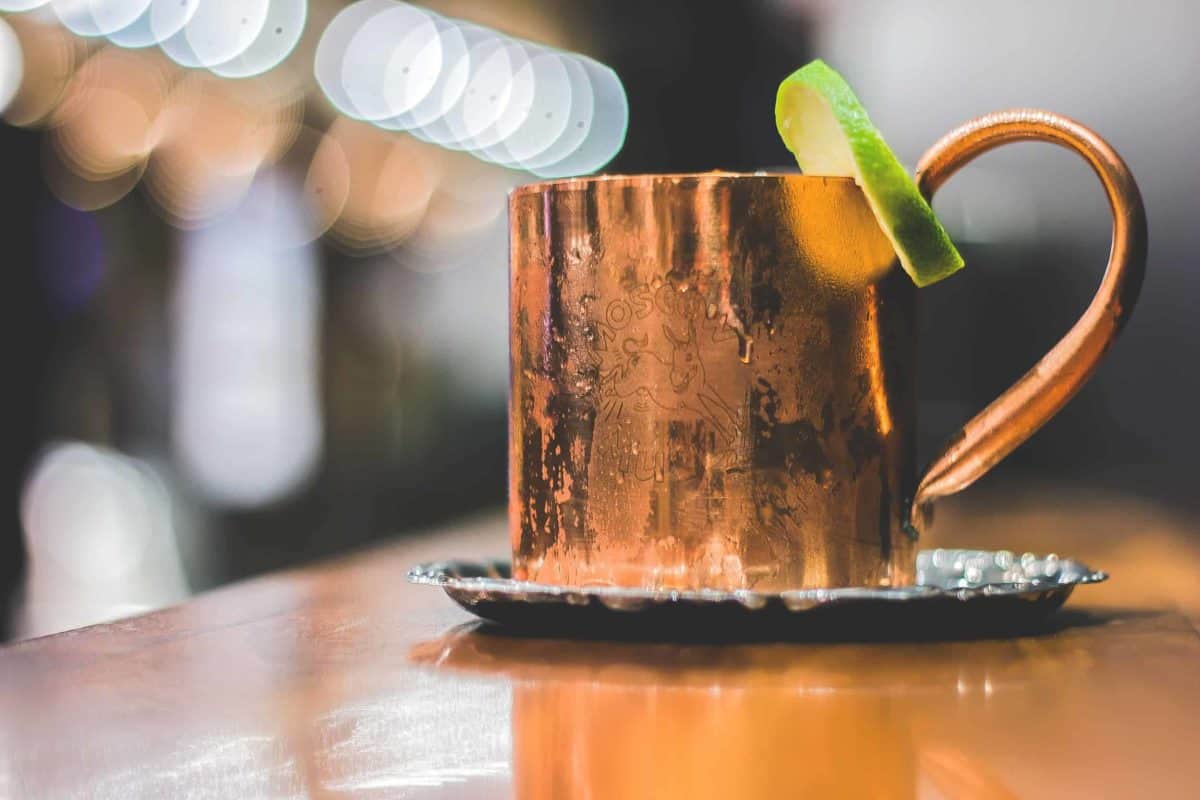 The Moscow Mule is vodka-based, and has a light, refreshing taste. Kind of like vodka, lime soda, and a little bit of ginger. It's hard not to like!
Mojito
Again more of a cool and casual drink, the rum-based mojito is sweet and delicious. Ordering one up makes you look hip, worldly, and fun.
The Mojito is also visually impressive, since it's usually served in a tall glass with lots of mint leaves. Just know that it will take a fair bit of work on the bartender's part, so be sure to tip appropriately!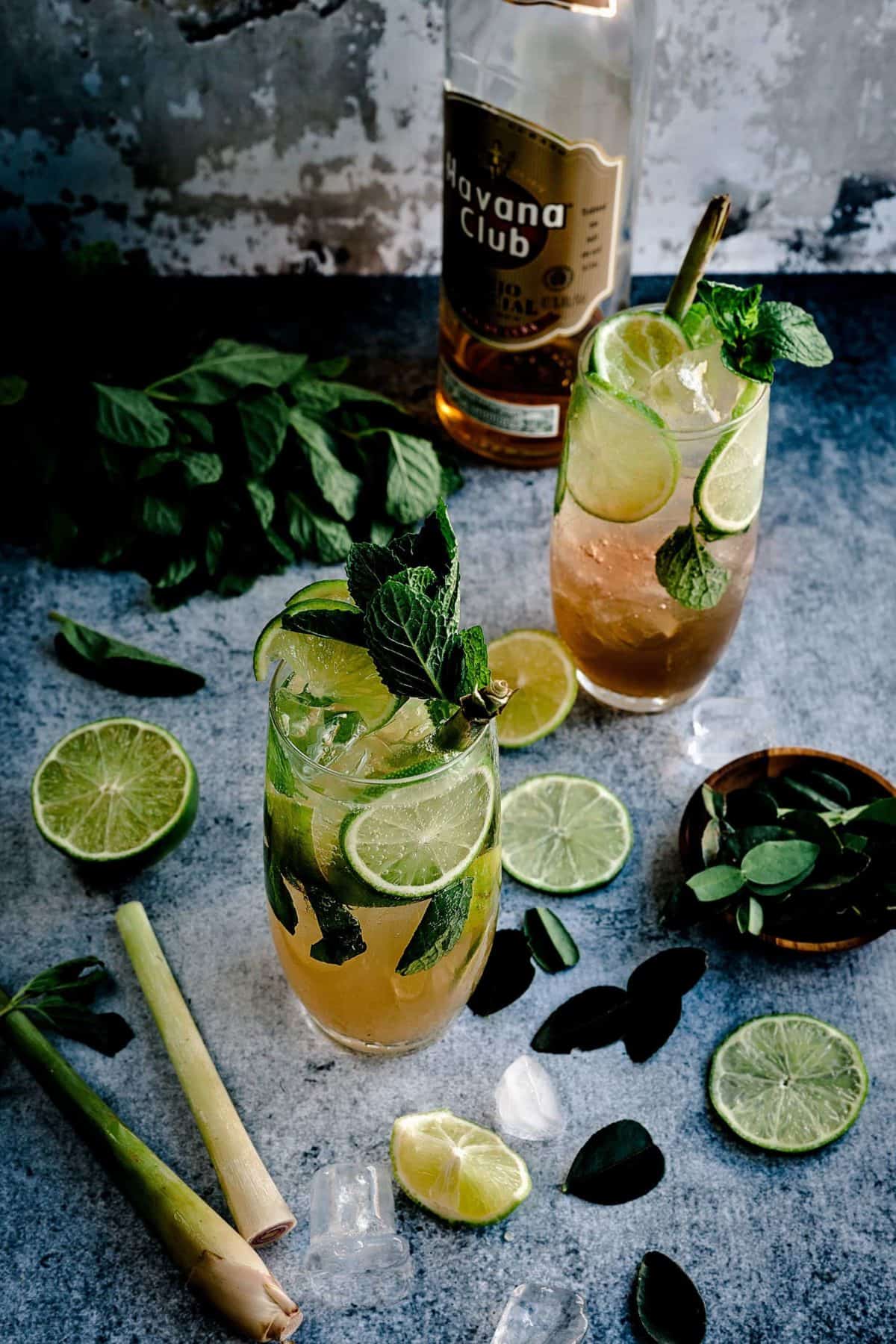 I recommend ordering a Mojito during the summer or at a tropical locale (such as here in Miami), lest it look out of place when it's cold and snowy outside.
Aperol Spritz: A Summery Cocktail
This Mimosa-type drink is also summery and light. To me, it tastes kind of like champagne with an orange rind.
Like the Mojito, the Aperol Spritz is best suited to warm, carefree times. However, since it's not as strong, you can drink it during daytime activities without too much worry. It is a somewhat "feminine" drink, though, so avoid it if that's a concern for you.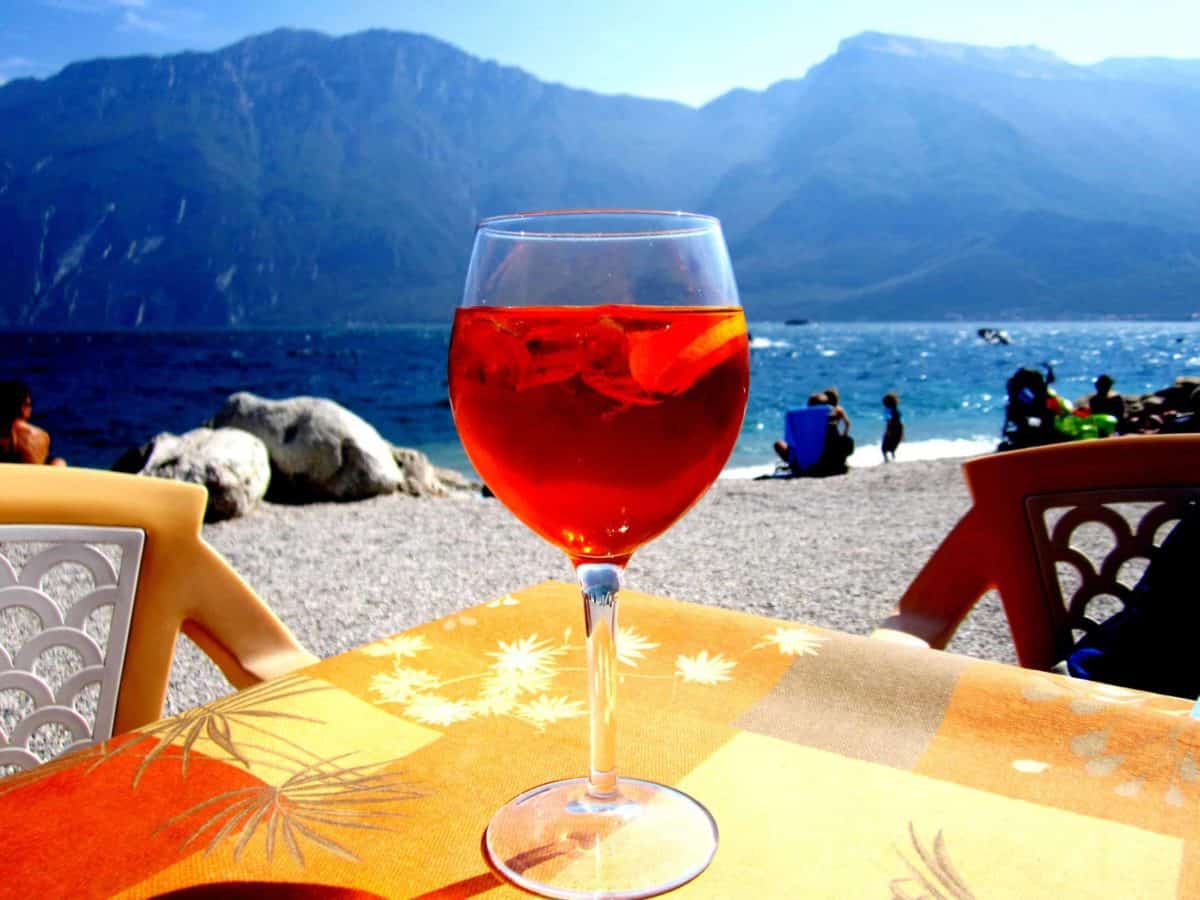 Caipirinha
Apparently Brazil's national drink, the Caipirinha tastes kind of like a Mojito, but without the mint. It's made with a special kind of liquor (cachaça), so not all places will carry it.
Be careful with this one. Only order it amongst a hip crowd, since you may look like you're too cool for school if you ask for it at a stuffy business dinner. The safest course would be to order it at a place you already know carries it.
On the other hand, you can look very sophisticated if you order it at a Brazilian churrascaria-type restaurant.
Old Fashioned: A Classic Cocktail
One of my favorites! This sweet whiskey-based drink is appropriate at almost any venue or occasion, including the stuffiest of business dinners. It's also not a particularly rare drink, so any bartender should know how to make it.
I love that good bars will prepare it with one big ice cube, making it look very elegant. The only caveat is that it's got lots of alcohol, so be careful having more than one!
Gibson
A Martini, but with a twist. You see, rather than an olive, it's got a little onion in it. Like with the Old Fashioned, you can order a Gibson at dinner at that wood-paneled club your boss likes to frequent. It'll make you look like you're a step more sophisticated than someone that orders a classic Martini.
Just don't make any sort of deal about it – be completely cool and casual.
Dirty Martini: A Naughty Cocktail
A fun and casual take on the Martini, the Dirty Martini just has more olives (and usually olive extract). Naturally, it has a strong olive taste.
Perhaps the funnest part of a Dirty Martini (besides drinking it) is ordering it. If your crowd has a sense of humor, someone will usually crack a joke involving the word "dirty". So it's more of an after-work bar drink, and good to break the ice amongst a group of coworkers that don't know each other very well. Don't get it at a venue that's overly stuffy, though.
What Not to Order
Before sewing up this piece, allow me a brief word on what not to order.
Avoid Anything Too Rare or Expensive
Let me start by advising that you avoid anything extremely rare or expensive. It will only make you look like a snob, or someone that's trying too hard. So, no rare Michter's or Dom Pérignon. Only consider veering into this territory if the others at your table are setting that example.
No Fruity Tropical Drinks
Also, avoid fruity tropical drinks. As a son of Puerto Rico, I love Piña Coladas, but you can be sure I won't order them when I'm at a nice steakhouse, especially if I want to make an impression on the company I'm with.
So, save the daiquiris for the pool.
No Party-Boy (Or Girl) Cocktails
That means no "let's get drunk" cocktails like Kamikazes or Tequila Sunrises. They make you look a bit like a frat boy (or sorority girl), rather than a suave and sophisticated professional. Can you imagine James Bond chugging a Kamikaze?
Summing It Up
And that's a wrap! Sometimes, we can just order up a Jack and coke or gin tonic and enjoy our night. Other times, however, we've got someone to impress and want to look a bit more upscale or suave. If that's the case, you won't go wrong with these 7 cocktails. You'll look like you know your liquor more than the average Joe or Jane, and might just make an impression!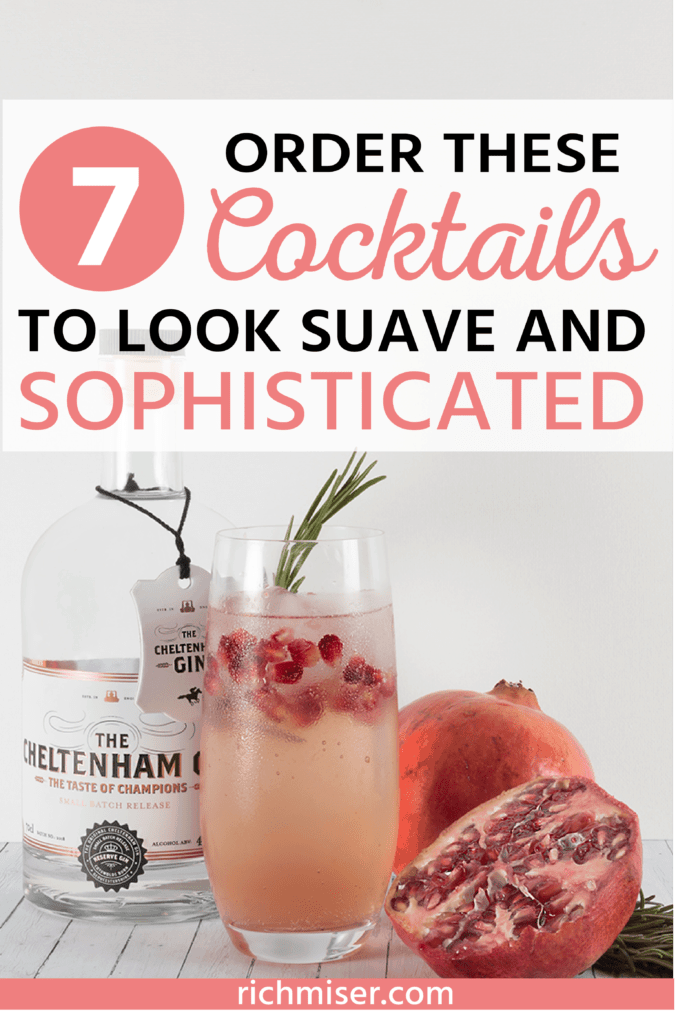 What are your favorite "sophisticated" cocktails?