♫ I'm the Champagne Papi, baby ♪ Not me – Drake, of course! Champagne seems to have an almost mythical status in our society as the drink of parties, happiness, and popping corks. And it's amazing, but it's not the only type of sparkling wine out there.
My mission today is to learn about those other types of sparkling wine, from Cava to Lambrusco and everything in between. Let's take a look; I'll cover some of the most important varieties, one by one.
How to Choose an Awesome Sparkling Wine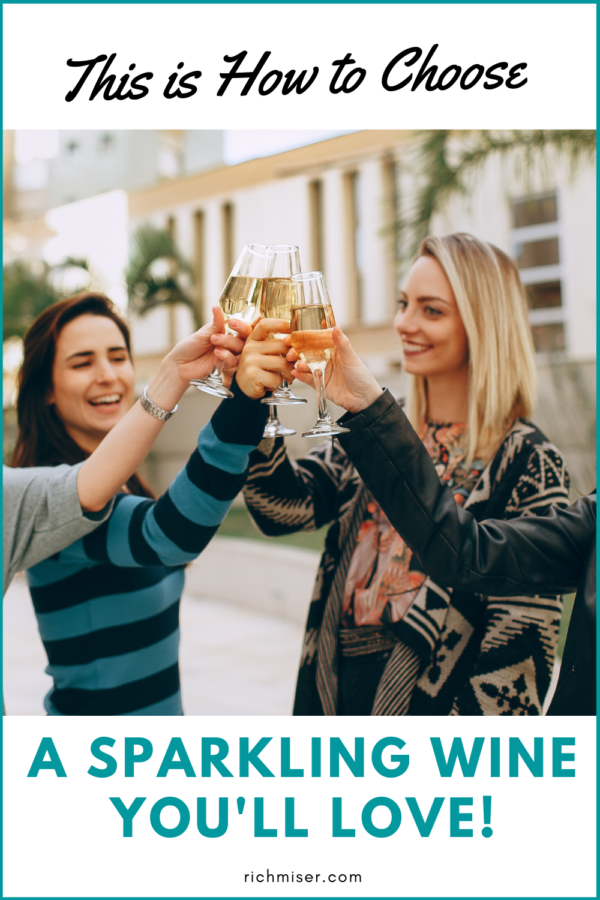 What is the "Traditional Method"?
So before getting into the wines, I'll briefly cover what's called the traditional method. It involves making the bubbles by fermenting the wine, for a second time, in the bottle in which it's sold.
In contrast, there's the "tank method", which is cheaper and refers to when the second fermentation "…takes place in a pressurized tank, rather than in a bottle…producing larger, coarser bubbles. The wine is filtered under pressure and bottled. Wines made this way cannot be labeled méthode Champenoise". (Credit: Wine Spectator Glossary).
Ok. Now on to the wines!
Moscato d'Asti & Brachetto d'Acqui (From Italy)
The Moscato d'Asti and Brachetto D'Acqui are two sweet sparkling wines produced from the Piedmont region of Northern Italy. Moscato d'Asti is crafted from Moscato grapes in the Asti region and is a white sparkling wine.
Brachetto d'Acqui is created from Brachetto grapes near Acqui Terme and is a Rosé. Both wines vary from slightly to extremely sweet. They're good options as a delicious aperitif, or as a dessert wine with pudding.
Rosé – A Beloved Sparkling Wine
Rosé is more popular in still form, but lots of us also love it in its sparkling, bubbly style. It's most recognized for its pink color and fruity aromas and is popular at parties and celebrations.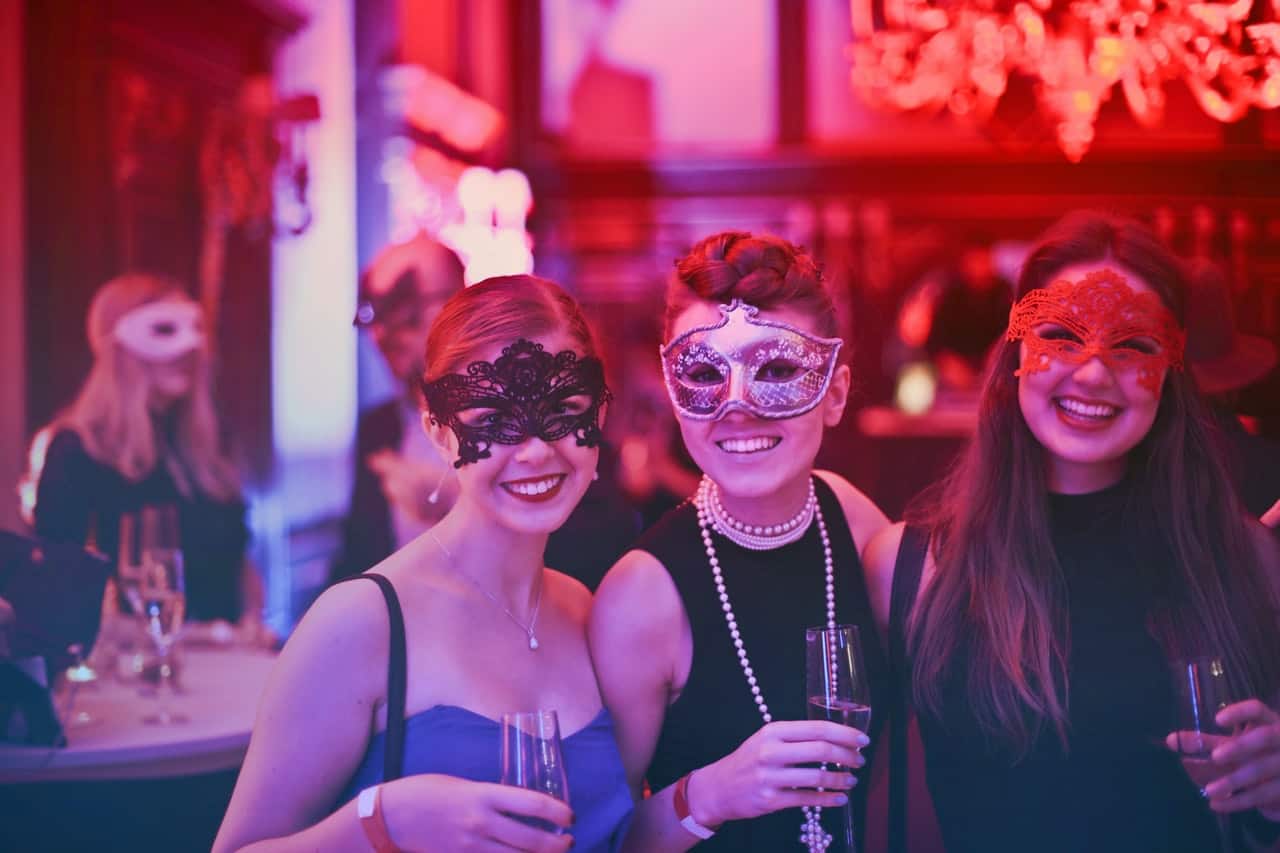 Favorite flavors in Rosé include strawberry, citrus, honeydew, rose petal, and rhubarb.
Sparkling Rosé comes from many countries; from Italy (where it originated) all the way to California. However, Sparkling Rosé is most often created in Provence, France and some of the best bottles come from the area. Sparkling Rosés from the Provence area are often paler in color with a dryer taste than most other options.
Most of us agree that whether Rosé is still or sparkling, it's a sweet treat that's delicious on a warm summer's day. And if Rosé is your tipple of choice, you'll be pleased to know that most sparkling wines listed here also come in a Rosé version. For example, you can seek out Rosé Champagne and Rosé Cava.
So what makes Rosé Rosé? Mainly, that the red grape skins are left on for a few days longer to develop color and to add a delicate flavor to the wine.
Prosecco (From Italy)
Prosecco is perhaps America's favorite fizz, especially for parties and celebrations.
It gains its name from the village it originates from: Prosecco in the Italian region of Veneto. It comes in other forms besides sparkling, but it's most famous for its sparkling variety.
Crafted from Glera grapes, Prosecco leans on the sweeter side when it comes to taste. Prosecco is made using a tank method rather than the traditional, resulting in larger bubbles that make it a great addition to cocktails.
The secondary fermentation of Prosecco takes place in stainless steel barrels. Then, the liquid is bottled a second time under pressure, gifting a sparkling wine that features lighter, larger, and frothier bubbles.
As Prosecco isn't aged 'Sur lie' like Champagne is, the flavors of Prosecco are usually simpler and less complex. Think of aromas like white flowers, apple, and pear. As Prosecco is often hailed as a more affordable alternative to Champagne, the bubbly proves to be its biggest competitor.
Enjoy this much-loved fizz alone or in a well-crafted Italian cocktail. Bellinis or Mimosas anyone? Yes, please!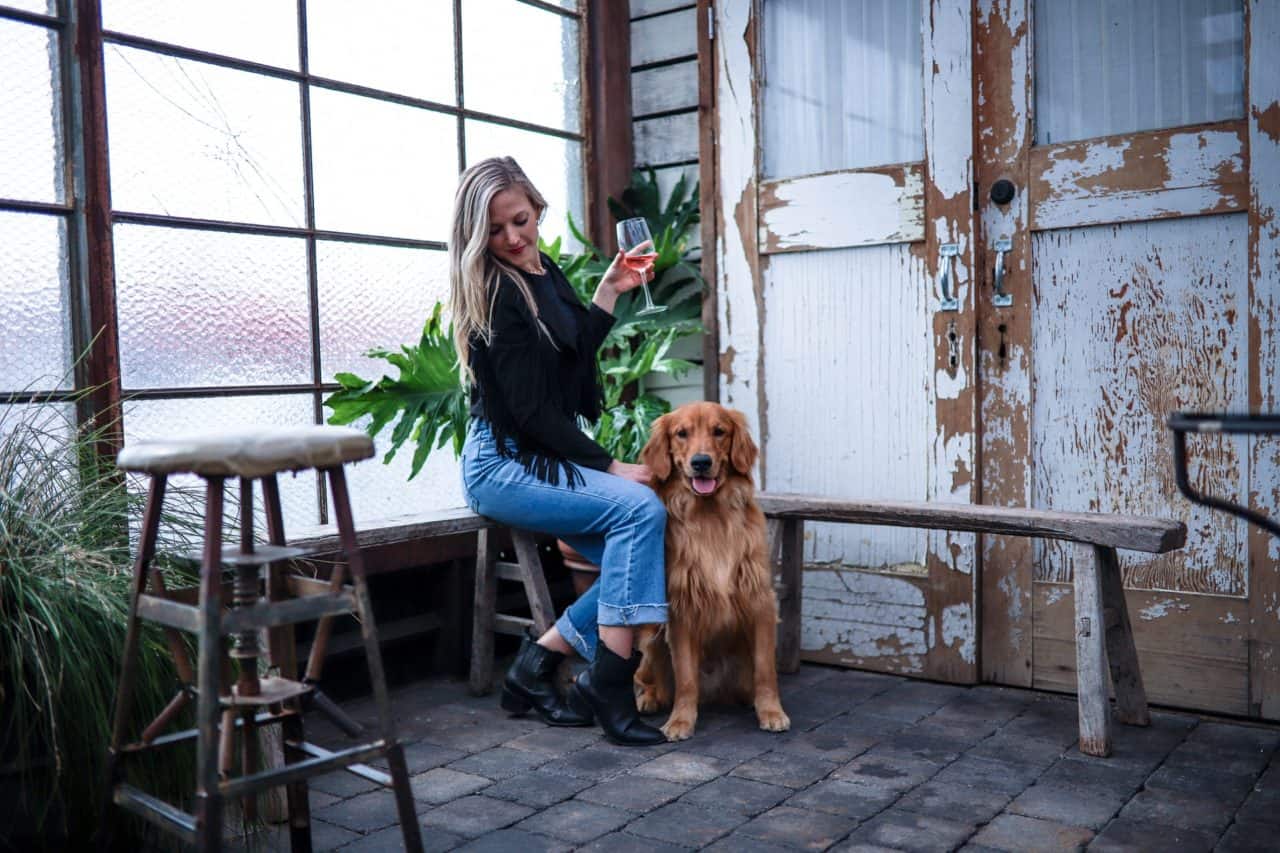 American Sparkling Wine
In the United States, there aren't currently any laws about what grapes can be used in what wines. So, when crafting American sparkling wines, producers can use just about any grapes.
Chardonnay and Pinot Noir grapes are the most popular choices. Some wines are produced using traditional methods, but many aren't.
Typically, cooler wine-growing regions offer better quality sparkling wines because the acidity in the grapes is preserved. For example, areas of Northern California and upstate New York. But some of the best value sparkling wines in the United States are probably created in New Mexico's Gruet and the North Coast's Schramsberg.
California has also been in the business of bubbles for decades. Impressively, some of its best styles have been served at the White House.
One of the world's most renowned winemaking regions, California offers a large variety of fizz. Most of these bottles are crafted from grapes grown in the state's cooler coastal regions. Whether you enjoy sweet bubbles or are seeking an affordable bottle, California has you covered.
There are various sparkling wine houses in California to fit the bill, whatever your desires. In fact, there's now a selection of famous French Champagne houses that have introduced sparkling wine production outfits in the sun-soaked state.
If you attempt to sum up California's range of sparkling wines into a single rule of thumb, you could say that the state's most popular styles offer an interesting middle ground between the fruitiness of Prosecco and Champagne's more serious depth and maturity.
Champagne (From France) – The Most Famous Sparkling Wine
When it's time for a big celebration, many of us reach for a bottle of Champagne. Considered the gold standard of sparkling wine, this bubbly is by far the most famous in the world.

Champagne is sparkling wine, but it's not Champagne unless it's made in France's Champagne region. In other words, all Champagne is sparkling wine, but not all sparkling wine is Champagne.
Champagne is a highly versatile drink. It pairs beautifully with just about anything, from breakfast dishes to fried foods. It features small bubbles that create a fruity taste on your buds that isn't always sweet. Delicious and flexible, Champagne is probably the quintessential celebratory drink.
Its styles range from lean and crisp with plenty of lemon, green apple, and stony minerality to rich and full of fragrances of brioche, toffee, and baked apples. Rosé Champagne offers more red fruit and berry hints.
Pinot Noir (most commonly used), Pinot Meunier, or Chardonnay grapes can go into Champagne.
A Champagne style that's growing in popularity these days is the Grower Champagne. Aptly named, the winemakers that produce this style also grow the grapes, which is a rare practice within the region. As you can imagine, these bottles can be quite pricey – even for Champagne standards.
Why Is It So Expensive?
So, why is Champagne so expensive? As mentioned, only sparkling wine created in the Champagne region of France can be labeled and sold as Champagne. So, the brand, exclusivity, and limited production command higher prices.
However, the cost is also affected by the way Champagne is produced. The traditional process demands a lot of time, labor, and storage space. So, you're looking at a bottle of iconic bubbly that's often far pricier than options from other wine regions in the world.
Here's a video with more on how Champagne is made:

Franciacorta (From Italy)
Franciacorta originates from the Lombardy region of Italy (also the home of Milan). However, unless you've visited the region or are a wine buff, you may not have heard of the bubbly before.
Overshadowed by Italy's most popular fizz, Prosecco, Franciacorta is delicious but, unfortunately, can be overpriced.
It's produced in the traditional method using Chardonnay, Pinot Noir, or Pinot Blanc grapes. As Franciacorta hails from a warmer region than the chilly terrains of Northern France, the sparkling wines tend to be riper and fuller, without the zesty acidity and minerality.
If you're looking for an Italian alternative to the country's much-loved Prosecco, give Franciacorta a try – but be prepared to pay the price.
Lambrusco (From Italy)
Once rarely served outside Italy, sparkling Lambrusco is making a comeback and can now be seen all over the trendiest of locales, such as in New York's Brooklyn.
Lambrusco originates from Emilia-Romagna in Italy and is a sparkling red wine that can be off-dry. Emilia-Romagna is also home to mouth-watering Italian delicacies including Prosciutto di Parma and Parmigiano Reggiano, and these plates are exactly what you should pair it with.
Cava (From Spain)
One of my favorites! Cava is a Spanish sparkling that's often created in the traditional method and is usually made from Macabeo grapes.
This injects a fresh, lemony flavor to the taste. The resulting sparkling wine offers a gentle sweetness, unlike sparkling wines such as Prosecco, which has a stronger, more in-your-face sweetness.
Cava can also be made using Xarello and Parellada grapes, both of which offer fruity undertones of pear, grape, and citrus. All Cavas feature floral aromas and, like I said, are a lot less sweet in taste than sparkling wine like Prosecco.
If you'd like to taste Cava or other Spanish sparkling wines, head to one of Spain's buzzy and colorful cities like the much-loved Barcelona. The quality to price ratio of cava is unsurpassed. Unbelievably, high-quality bottles of Cava are often available in Spain for under $10 a bottle.
There is no shortage of fantastic events and festivals in Barcelona that pair perfectly with a celebratory glass of Cava. Be sure to sample the wonderful selection of tapas on offer as you take your sips.
Video Break
Ok, before we keep reading, let's watch a video to review:

Crémant (From France)
Crémant is another popular French sparkling wine that is produced in various areas of France, including Limoux, Loire, and Burgundy. It's crafted in the same traditional way that Champagne is, and it offers a flavor that varies depending on the varietal of grape it's created with.
However, you can usually expect a creamy and nuttier style, rather than sweet. After all, the word 'crémant' means creamy in French.
Crémant refers to any region other than Champagne where sparkling wine is created. For example, there's Crémant de Loire, Crémant de Bourgogne (Burgundy), Crémant de Jura, and Crémant d'Alsace.
In each region, the bubbly is made using different grapes. In the Loire, it's often Chenin Blanc or Cabernet Franc grapes. On the other hand, in the Alsace, Pinot Gris, Pinot Blanc, or even Gewürztraminer grapes may be used.
Drinking Crémant is a great way to sample high-quality French sparkling wine without paying the steep price of Champagne. For your next big celebration, swap the Champagne for a nice bottle of Crémant and see what your friends and family think.
Remember to pop the cork like so, LOL:

Blanquette De Limoux
One of France's relatively unheard-of sparkling wines, Blanquette De Limoux is from, well, Limoux. This is a small sub-region of the Languedoc in Southern France.
Like Champagne and Crémant, it's made using the traditional method. The grape is primarily Mauzac, which is a local grape also known as Blanquette.
And guess what? Limoux is one of the oldest sparkling-wine-producing areas in the world. Wine-making in the area began way back in 1531.
Like Crémant, Blanquette De Limoux is a fabulous and affordable alternative to Champagne.
Sekt (Sparkling Wine From Germany)
When you think of sparkling wine, you may imagine the rolling regions of Italy's Tuscany or the verdant vineyards of France or Spain. However, believe it or not, Germany's in the game, too!
Enter Sekt. This sparkling wine comes in an array of styles and is crafted using both the tank and traditional methods.
The resulting taste is nutty and floral while offering a natural acidity. Some styles provide aromas such as apples, pears, and white flowers.
The sweetness and alcohol levels also tend to be quite low. Sekt can have alcohol levels as low as 6%, making it a great option for those who want to take it easy.
Any sparkling wine from Germany tends to be a Sekt. While some producers craft delicious bottles of Sekt, there have been some quality issues in the past.
For a decent option, try a Riesling Sekt that offers green apple, nectarine, and the minerality of a still Riesling with the bonus of fizz. Bet you never thought Deutschland had a bubbly side, eh?
Summing Up the Sparkling Wines
In the mood for some bubbly? Now you know how to find a great combination of price and taste. Personally, I often buy Cava, as it's widely available, inexpensive, and delicious.
Cheers!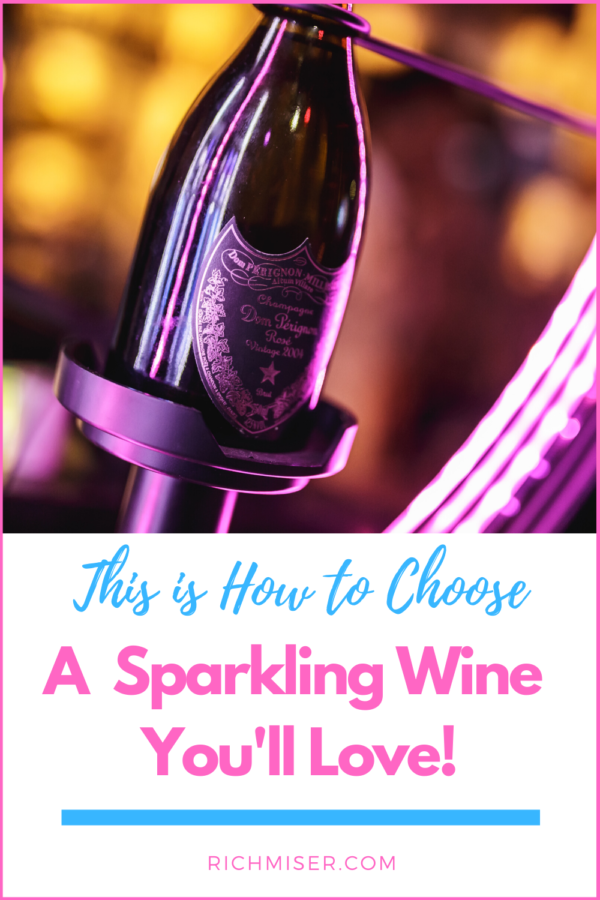 What's your favorite sparkling wine?
---
Credit and more info: