Have you ever watched a movie and found yourself wanting to take notes because you heard a few wisdom quotes or life tips that stuck with you? You know, the kind that usually sound like good life advice?
Me too! So, I've collected some of the best that have come up over the years, for your reading and viewing pleasure. Check out these words of wisdom, and get inspired now.
Top Life and Wisdom Quotes That'll Inspire You to be Your Better Self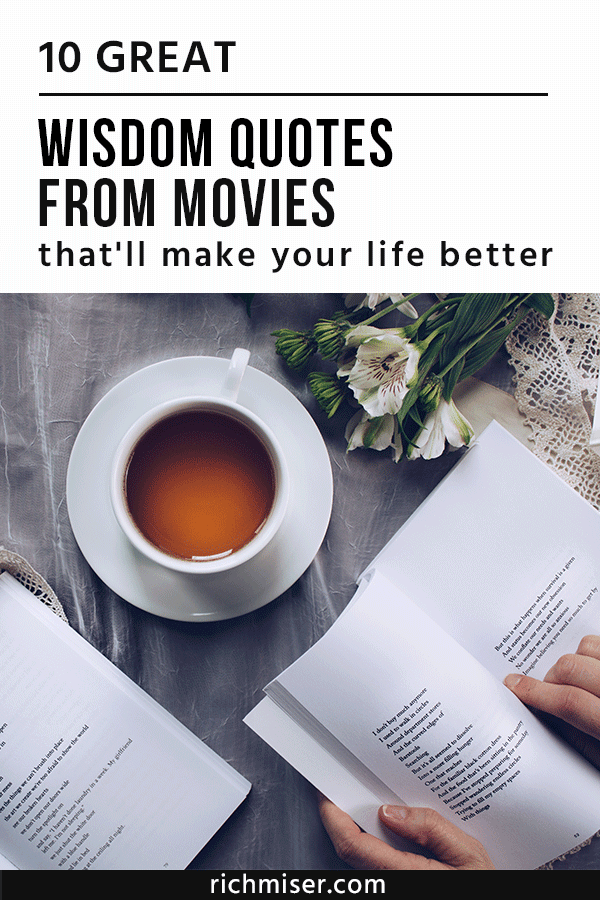 Before going to the quotes, though, let me just say that no matter what stage of life you're on, or what you're going through, it's always a good time to self-reflect about tiny improvements you can make here and there to live a better, fuller life.
While these wisdom quotes may appear unconventional to some, it's a good idea to keep them fresh in your mind, for reference as life tips when you need them. So read them, grab the ones you like most, and make a mental note of those you wish to embrace. They might even help you assist a friend in need.
Our first quote is from the inimitable Harry Potter series:
"It is our choices that show what we truly are, far more than our abilities."
From Harry Potter and the Chamber of Secrets
Words of wisdom by Dumbledore. The true test of character is how a person conducts himself, regardless of the options and means available to him (or like Dumbledore said, his abilities).
This maxim is good not only for self-analysis, but also to get a better understanding of those we deal with every day; from school to work, dating, and even politics.
Sometimes choosing not to do something, when you have the power and ability to, is what truly speaks wonders about how good a person really is. So also pay close attention to what people around you don't do, when they can and have the means to. It might teach you a few things!
Well said, Dumbledore!
"An ice age here, million years of mountain building there. Geology is the study of pressure and time. That's all it takes, really. Pressure, and time."
Pressure and time, really that's all it takes.
Are you on a new journey or pursuing a passion project that seems unattainable? Commit to it, invest time, and apply the right pressure to pursue your goal every day; it'll become second nature and you will eventually get what you want.
Just remember that anything of value takes courage and perseverance to attain, so you need to be able to shake off the dust and distractions, be willing to work on it, and apply time and pressure when you don't feel like it.
In most cases, the outcome will depend on how badly you wanted it in the first place, and how much time you invested in it. But really, all it takes is time and pressure.
"Chance favors the prepared mind." – A Wisdom Quote from an Unexpected Place
From Under Siege 2
There is no substitute for preparation, as this wisdom quote shows. Chance, beginner's luck, or happenstance might get you along in the beginning, but a prepared mind is set to ultimately conquer and prevail. Whether you're talking about facing a bar exam, a competitive job interview, or really any sport, how you feel mentally can have a big impact on whether things go your way at the end of the day.
"No good deed goes unpunished."
From V for Vendetta
It sounds cynical. Yet, unfortunately, it is one of those life quotes that'll come right into your mind when someone returns a favor in a bad way. I wouldn't recommend living by this as it can get depressing and deter acts of kindness, but do keep it handy in your arsenal of wisdom so that you're less surprised and befuddled with the unavoidable ungrateful beings that may come your way throughout your life.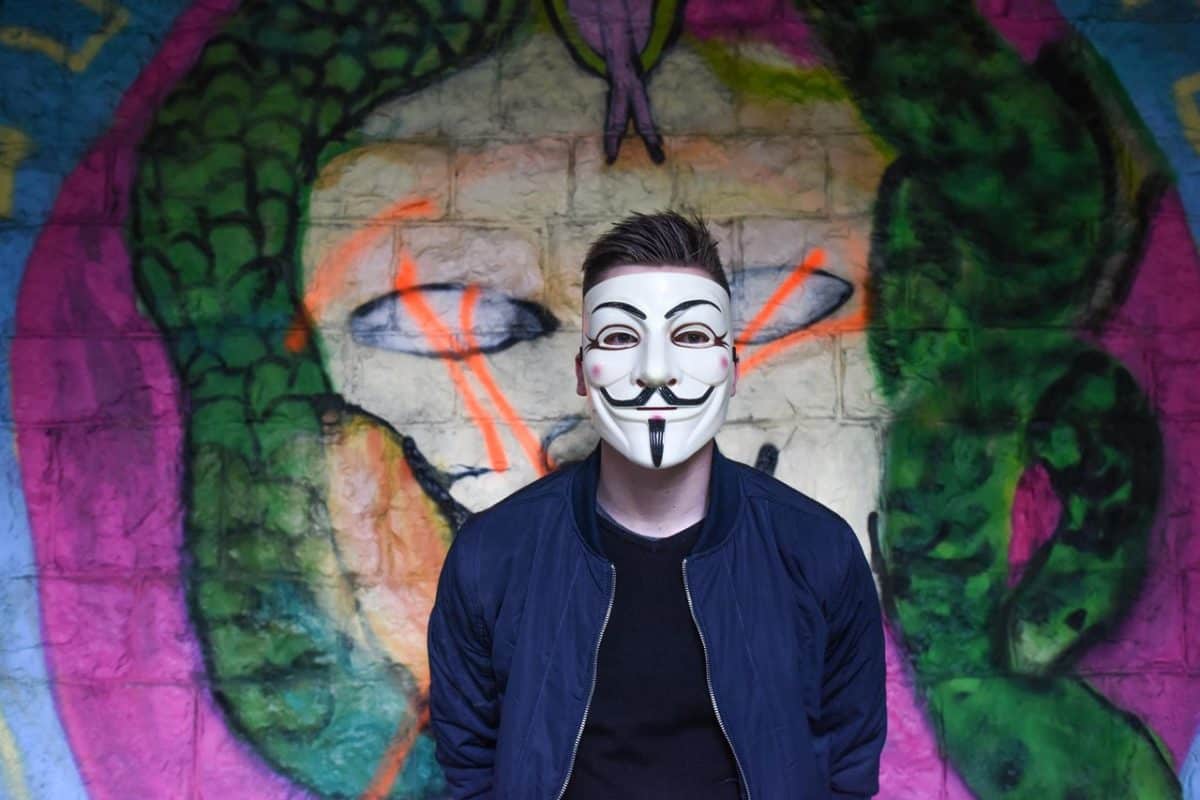 "With great power comes great responsibility."
From Spider-Man
These words of wisdom are true for basically everything in life. The more power you have, the more careful you need to be as the stakes are higher and so is your responsibility.
This is a good rule of thumb to know when you take and embrace bigger roles in life, especially those affecting others. So make your life easier and remember this next time you commit to a new role or position, but don't know what it really entails.
"Rebellions are built on hope."
From Rogue One
Very inspiring words of wisdom, even if you're not considering starting a rebellion. It surely inspires action on what seems insurmountable. Sometimes hope is all you've got, and it's all you need.
"Don't confuse kindness with weakness." – A Useful Wisdom Quote
From Swordfish
This is one of those wisdom quotes that should never be overlooked or underestimated. The fact that a person is kind to you should be valued for what it is intrinsically, and not diminished as a sign of weakness from the good-doer. Pay close attention and know the difference.
"God is in the rain."
From V for Vendetta
For those that consider themselves spiritual people, this line will speak to them, and maybe even stay with them.
It's the idea that a Higher Power permeates everything and is everywhere. If you think of this on a larger scale, you can apply it to almost anything and get a sense of a deeper connection to the world and experience appreciation and fulfillment on a continuous basis. Sounds like something worth trying, huh?
"Life moves pretty fast. If you don't stop and look around once in a while, you could miss it."
This wisdom quote is Ferris Bueller's version of the "stop and smell the roses" principle. It's one of the best and most useful life tips that apply to everyone, no matter their age or where they are in life.
As Ferris said, if you are too busy rushing through life, you might not even notice and appreciate it fully. So take a moment to stop and take notice of all that's around you, let it all sink in, appreciate it, admire it, be thankful for it, enjoy it, reflect on it and move on, because the next moment is already here, and you might miss it, too!
"A man who doesn't spend time with his family can never be a real man."
From The Godfather
The Godfather is filled with all kinds of "teachings" and, oddly enough, this one could be considered one of its most memorable wisdom quotes, said by Vito Corleone himself. Family is everything – spending time with your family and your offspring will help shape who you are, give you a different perspective about life, and teach you valuable lessons about yourself and how your actions can impact those around you.
"Life is not the amount of breaths you take. It's the moments that take your breath away."
From Hitch
A fun movie to watch if you're into "rom coms", plus you get these words of wisdom. They may sound like a cliche, but they serve as good life tips. So remember, it's not about quantity, it's about quality and the valuable moments in life that really make it worthwhile.
"Just because someone stumbles and loses their path, doesn't mean they're lost forever."
From X-Men: Days of Future Past
A teenager whom I hold dear actually reminded me of this wisdom quote! It must've made an impression on him, which is great considering the overload of information out there.
I am all in favor of any message of perseverance and hope, and anything that lets us internalize that stumbling is a part of life, and then learning, growing, and making a comeback. So a stumble, or even a fall, should not be an indication of permanent defeat, but part of the journey and experience of achieving greater things.
"Do or do not, there is no try." – A Classic Wisdom Quote
From Star Wars: The Empire Strikes Back
Some tough love motivation and life tips from Master Yoda are always so on point. If you start any journey or project with this absolute mindset, you might allow yourself to plow through the tough times and accomplish what you set out to do. So as Master Yoda said, "Do or do not, there is no try".
Absorb this internally, make it your mantra, and conquer your goals!
The Lowdown on Wisdom Quotes from Movies
There you have some life tips! As you can see, these wisdom quotes are found in movies from a wide range of genres. You don't necessarily have to dig into philosophy books to get these simple life tips; you only need to listen carefully for there is something to learn from anyone or anything, even in the movies that seem almost trivial!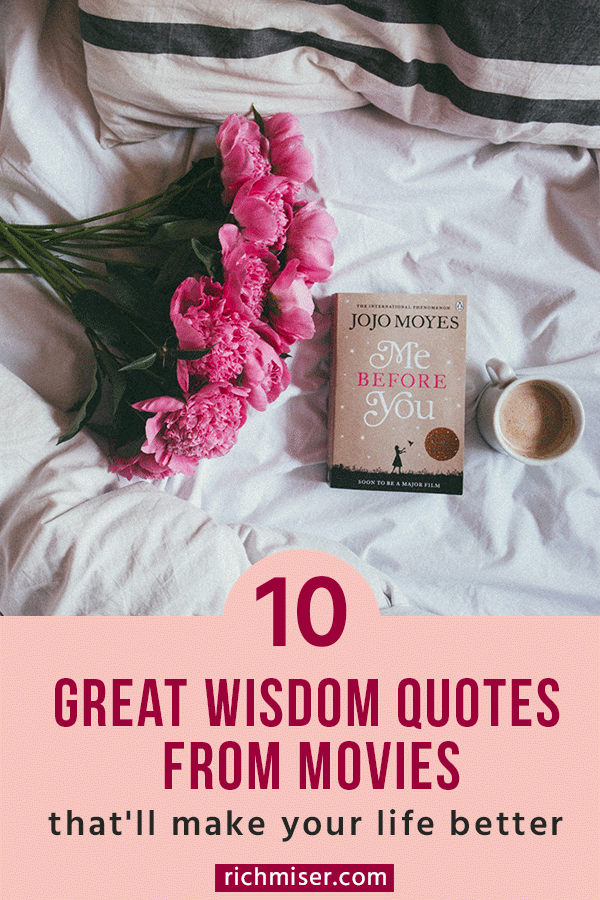 What are the best wisdom quotes or life quotes you've learned from movies? Are there any words of wisdom or life tips you think are worth sharing? We'd like to know them!