No matter how introverted you are, being home alone for a long time is depressing and taxing on most people. Staying positive for an extended period does not come automatically. You need to implement small strategies every day to feel better and regain your purpose. Otherwise, after the newness and excitement of the first days by yourself is gone, you can wind up depressed, drained, and over-fed.
Why would you be at home for a long time? Well, there are many possible reasons:
you're self-quarantined because of the Coronavirus pandemic or a similar future disaster;
your city is on lockdown;
you're self-secluded for some specific reason like studying for a bar exam, recovering from an injury, or dealing with physical or mental health issues.
Whatever the case, almost everyone is bound to break down at some point. As human beings, we crave social interaction and human contact. Luckily, modern technology allows us to stay in touch with other people and feel connected. This is true whether we're practicing social distancing or forced to be home alone for whatever reason.
Here's how to leverage technology and other tools to stay positive.
How to Stay Positive While Alone at Home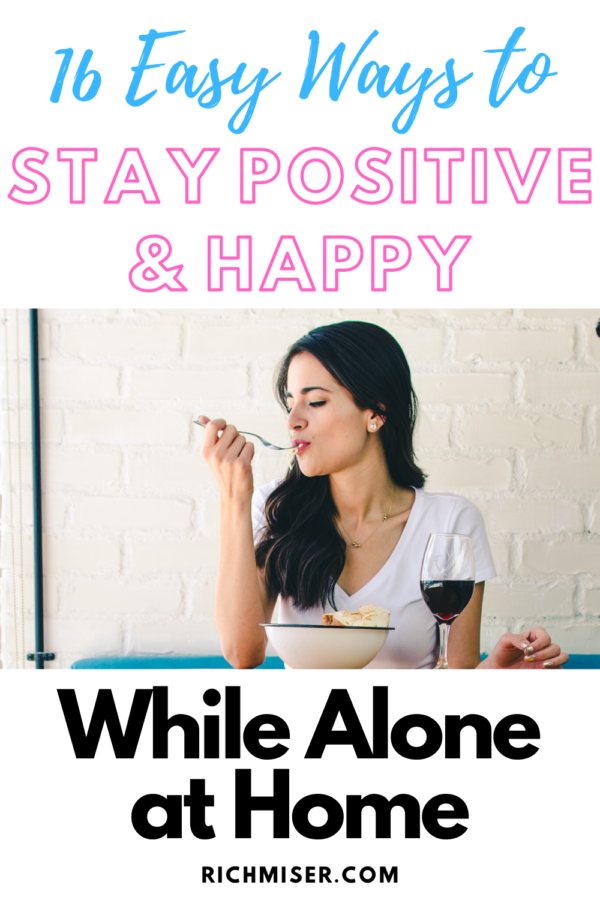 Write down an appreciation sentence first thing in the morning
Keep a notebook/journal by your bedside or use an app like the notes app on your phone. I have found Google Keep to be awesome for this because you can stay in bed, lay down with the lights out and just write without any distractions.
Try to do this before you allow yourself to consume anything from the Internet, including checking email. I find that looking at the news, my email, or social media first thing in the morning is the fastest way to kill my inspiration.
Yes, you have to shower every day, even if alone at home
Okay, let's assume this thought crossed your mind and you considered skipping showering every day. Do not fall for it! Just make sure you do it at least once a day if you can. Also, do it at the same time every day, to avoid decisional fatigue or second-guessing yourself.
While it can be difficult to do the obvious things every day like showering, brushing your teeth, or getting dressed because we have no plans or nowhere to go, going that route can make you feel worse and feed a downward spiral of despair.
Again, routines are critical because they become something we do automatically and we're able to perform without an emotional component attached to it, such as not being in the mood.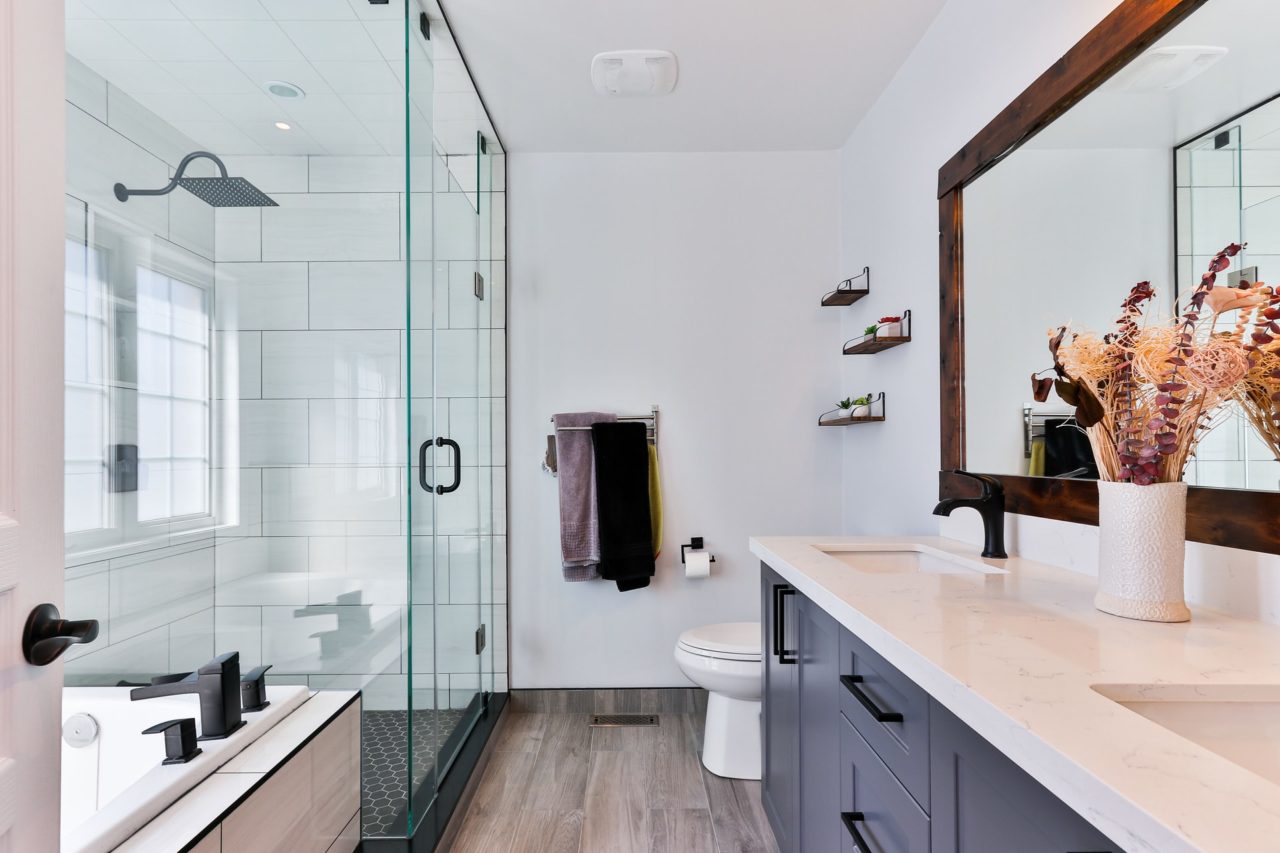 Set up mini routines that don't require emotional input
Speaking of routines, it's about the magic of doing something repeatedly so that it becomes ingrained in your brain and you don't have to think about doing it.
Yes, you'll just do it. Easier said than done, right? Well, here's the trick: you have to push yourself to create the routine. Something as simple as flossing every day, or applying sunscreen, gets some time to get used to doing.
So, while you develop the natural habit of doing it, you have to train yourself. This might get easier to accomplish when you're home alone for an extended period. This is because there is less chance for life to get in the way of doing your thing.
You can try this experiment: assuming you don't work out regularly, wake up every day and do 75 ab crunches on the floor, next to your bed. Do it every day, and you'll find your body will begin to demand it!
Make your bed every day, even if home alone
Grab a few decorative pillows that you like and a pretty shawl or blanket, and "glam-up" your bed. This trick allows you to slack off a bit when making your bed because you don't have to be so mindful of stretching and tucking every corner.
You are not aiming for perfection here. If you are not someone who traditionally makes your bed every day, you might find it time-consuming or pointless. However, you can come up with a fast way to do it in under three minutes: just stretch your bedspread all the way to the back, put your pillows next to each other, and toss a throw on the part where you normally put your feet.
Now, open your curtains and let the light in! Every time you walk into that room during the day you'll experience a sense of calm. Also, it'll look more inviting at night, as you get ready to unwind.
Eat, reassess, repeat
You need a scale for this one! Let's say you want to lose a few pounds without much effort like working out or dieting. Or perhaps you are working out but feel like you can't seem to get the scale to go further down.
You can use the opportunity of being alone at home to track how you eat and how it makes your body react.
Try weighing yourself every morning and see if you gained a pound or two. Think about what you ate and how it affected your weight. Maybe you won't eat a particular thing the next day so close to bedtime? The point is you'll get an opportunity to track your weight consistently and without too many food options or temptations from the outside world.
So go ahead, track what you eat every day and step on that scale, make any necessary adjustments, and repeat.
Be mindful of what you feed your mind, especially when you're home alone
Staying positive is a big deal and can be impacted by what you feed your mind.
Be mindful of what you read first and last in the day. Reading or looking at pictures about what others have or browsing online stores can create a false belief that you don't have enough or need new things. Also, reading or looking at stressful things like the news can throw a wrench in a good night's sleep or kill your morning inspiration.
Compare yourself to no one
This has been said over and over but it's important to remember it so that you don't self-sabotage. It's natural to look at pictures of others online and feel a bit jealous or underaccomplished. Don't. Everyone posts pictures of their best self or stuff they deemed enviable to others (a.k.a. worthy enough to brag about it).
Even when people post pictures about a time when they were "just lounging at home" or in "work mode", they wouldn't have posted it if they were not proud of how it made them appear before the world. So please, do not compare your "normal" life to someone else's curated and highlighted one!
Use Zoom, FaceTime, Skype, or Whatsapp to communicate with a loved one while home alone
It's not the same to talk to someone on the phone, old-school style, without any video, than to actually get to see their facial expressions and how they light up when they see you. Today's technology allows us to stay connected and create meaningful experiences that we would otherwise miss out on if we only listened to each other by phone.
Doing this also forces you to be present, because you naturally have the tendency to look at the person you are talking to and avoid multitasking. Or perhaps you do multi-task and share an activity with the person you're talking to. Like both persons cook at the same time, have a glass of wine, or do a squat challenge.
Get started today. Here's a video on how to use Zoom:

Seeing the fruits of your work at gardening will teach you patience and the joy in simple pleasures. Even if you don't have the green thumb or you forget to water your plants, there are almost fool-proof ways to accomplish your herb garden goals in a month or so.
You can always go the classic path and plant some seeds you buy online, sow them according to the instructions and wait for them to grow. However, you can also get a device like the Click and Grow Smart Garden. This is an almost guaranteed way of having an herb garden, provided that you follow the instructions at set up and refill the container with water.
Get to Youtube and watch that thing you've always wanted to learn to do but had no time
Think about anything you've always wanted to learn. It doesn't have to be anything ambitious.
Maybe it's something as simple as how to look better in pictures. It sounds silly but maybe you're always wondering how is it that other people always look good in pictures, apart from the obvious use of filters. LOL. You can learn how to angle your head, move your tongue, or even squint your eyes to look better in pictures.
Perhaps you've always wanted to learn about wine? You can use the opportunity of being alone at home and try a glass more often, then research what you just tried. You'll learn about the winemaking process, the taste, the region it comes from, and what food pairs well with it. Next time you drink it, try to appreciate these subtle details. You'll look forward to something new while staying positive.
Self-teach anything via the Internet
Nowadays you can learn anything online, in your own time, and at your own pace. No need to wake up at the wee hours, go crazy taking notes, or pay expensive fees. If what you care about is learning a new skill, you can self-teach it whenever you decide is the right time for you.
This is a great technique for staying positive every day, and to help you feel that every day is not the same; something important to maintain in perspective while alone at home.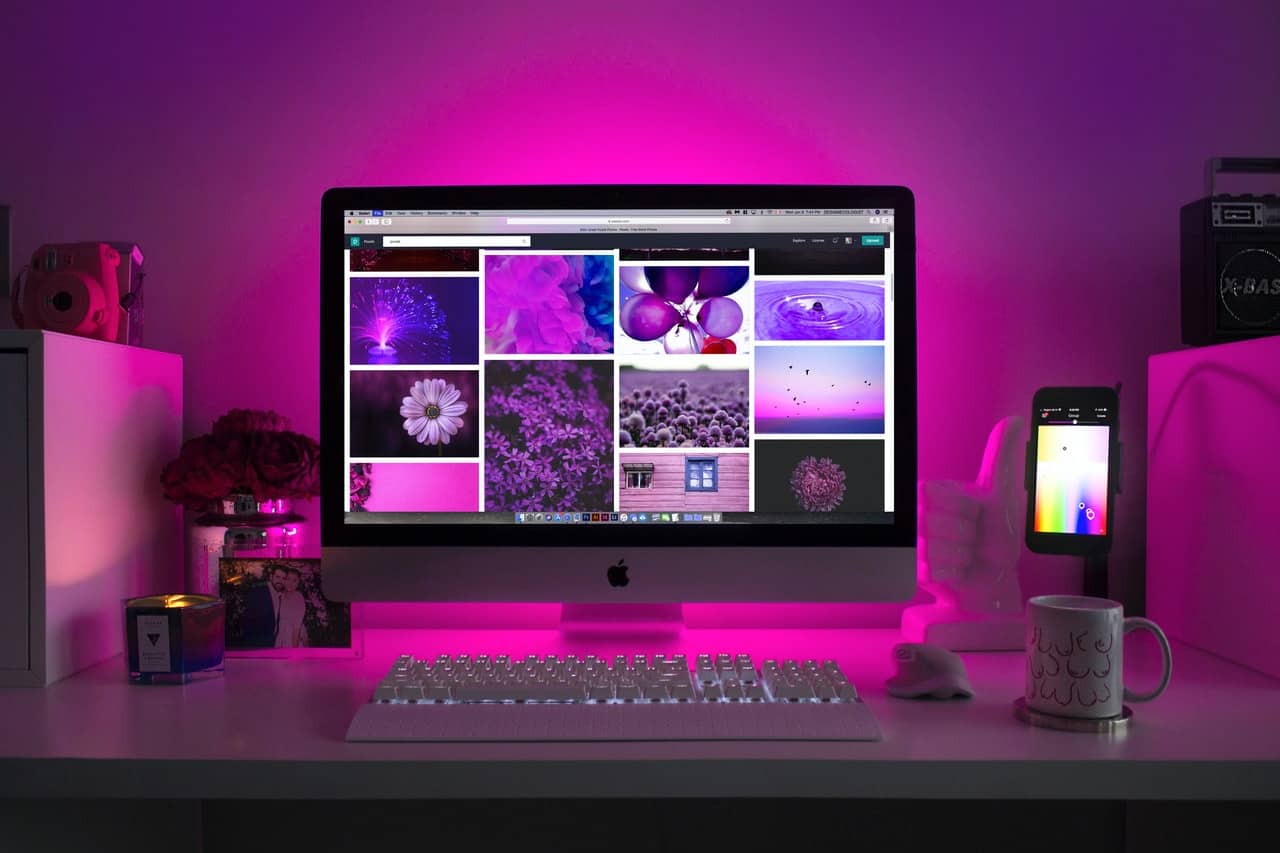 When you need something to lift up your mood, a great shortcut to it is listening to a podcast. You can squeeze this in while you're doing dishes or taking a shower, or you can take your time and dedicate your entire attention and focus to it.
It's entirely up to you. Just make sure you find a couple of podcasts that you like and come back to them every so often.
Play a game, such as a board game or video game
This never grows old! The options available to you will, of course, depend on whether you're alone at home or have others available and willing to join you.
If you're in good company, you can play the "stop game", where someone pics a letter and you have to come up with words starting with that letter for different categories like name, fruit, place, country, animal, occupation, and thing. It's quite fun when played in big groups.
If you're by yourself, you can never go wrong with videogames or games on your phone. The good thing is that you can play and play without the risk of bothering your family. Just don't overdo it.
Organize your pantry and use old stuff to create new recipes (inserting ingredients in Google and seeing what comes up)
This is an awesome way to make sure nothing goes to waste in your pantry. Just take out some of the things that you already have, place them on your countertop, and Google them to see what comes up.
Like if you Google yogurt, chicken, and lemon, you'll get delicious recipes like grilled lemon yogurt chicken, or a few Middle Eastern recipes that look very tempting!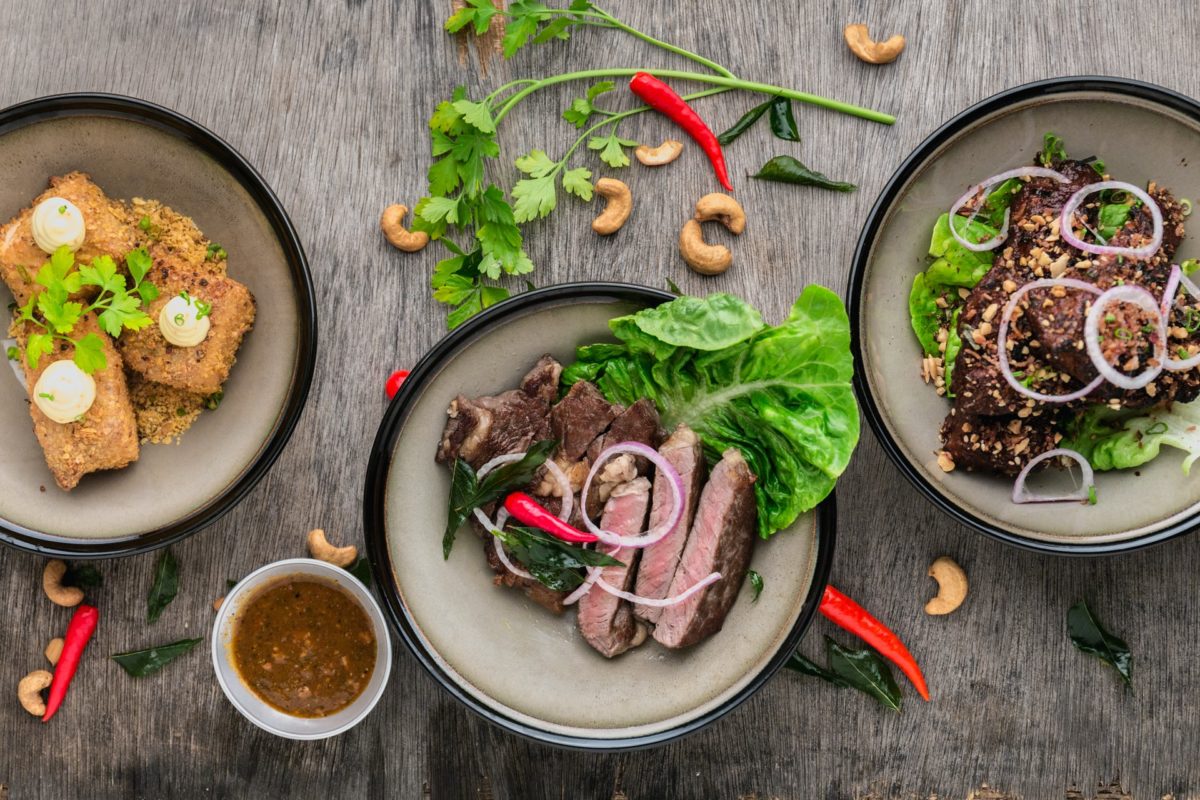 Wear one item in your closet every day, in an unexpected way
Wear every item in your closet by wearing one thing every day; even if you need to iron it! You'll find joy in wearing things you didn't remember you had. You can also celebrate that some stuff still fits you, and use the opportunity to get rid of stuff that is no longer in good shape.
Stay busy while home alone
Like the guy from the Dos X beer ad would say: "stay thirsty, my friends". Well, stay busy, my friends. No better way to avoid dwelling on worry than to stay productive and with your mind engaged.
Avoid long periods of idleness by doing any of the above, or anything else that works for you.
The Lowdown on Keeping Happy & Positive While Home Alone
It's not the time to be hyper-productive or set overambitious goals. It's time for self-care, self-love, and patience.
The goal here is to make things manageable. Keeping our sanity and staying positive might prove to be one of the most powerful resources we have to be able to make rational decisions and, ultimately, stay healthy.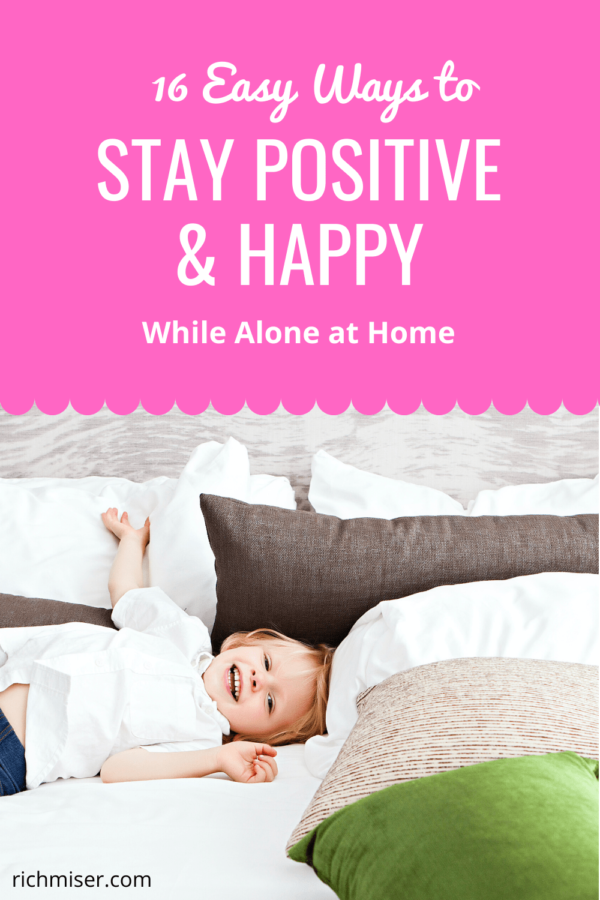 What things do you like to do to stay positive when you're home alone for too long? Do you find staying positive challenging?