Do you need a practical and cool gift to celebrate your friend's new home, but want to stay away from the usual stuff that ends up being tossed? Well, don't despair, because I've got some amazingly good housewarming gifts to show you! They're useful, unusual, and won't break the bank.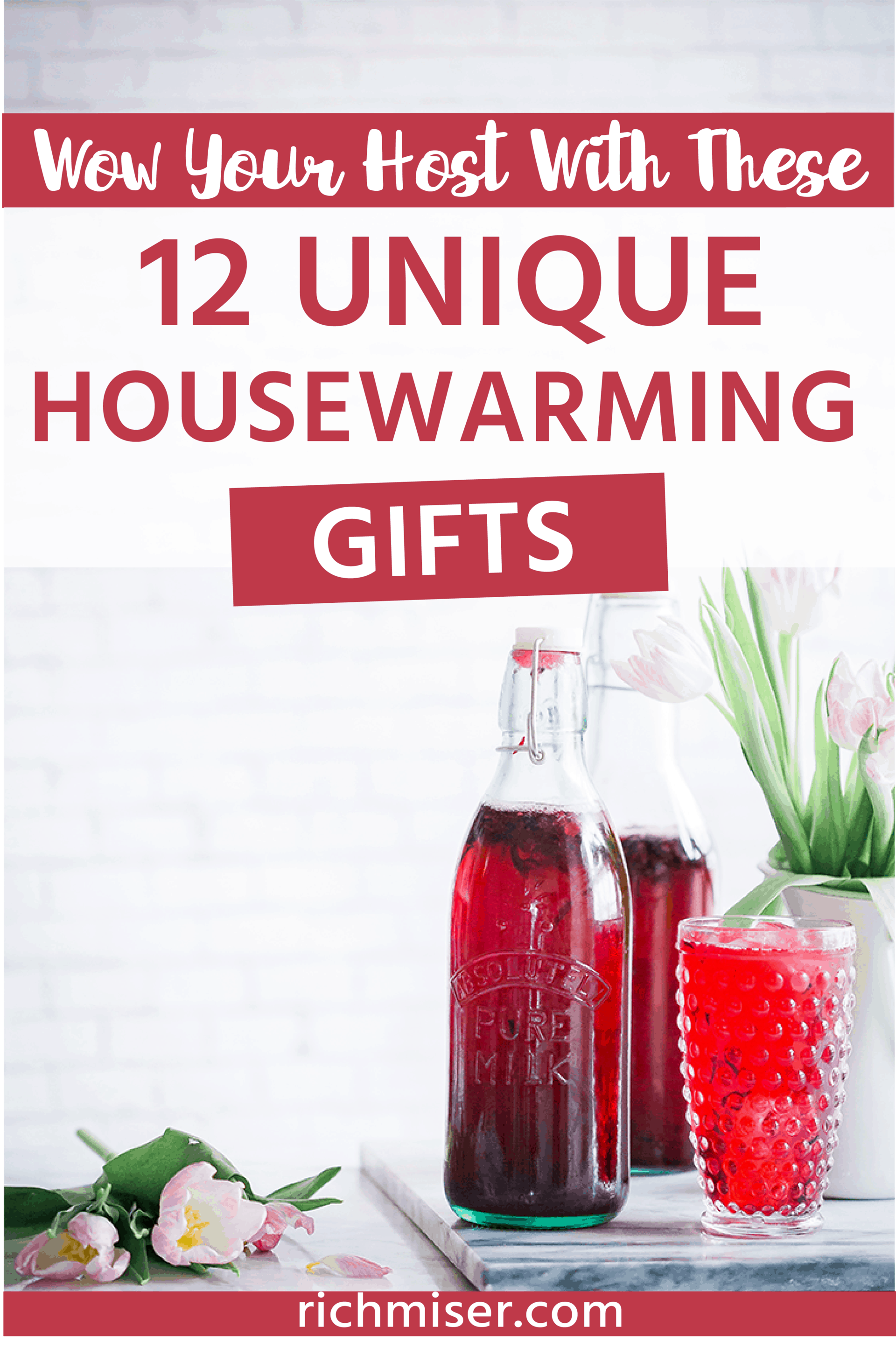 12 Really Good Housewarming Gifts that You'll Want to Keep for Yourself:
Echo Dot
The Echo Dot is a smart speaker from Amazon, but cheaper than your regular Echo (which makes it a good housewarming gift if you're willing to spend that amount).
Almost any host will love this present because there's nothing better than walking into your kitchen and saying: "Alexa, play some jazz" (or whatever else you like to hear) without having to waste time browsing a music library and setting up a playlist or station. You can easily transform your evenings when you're fixing dinner by listening to some groovy tunes 🙂 You'll waste no time and start unwinding after a long day, sooner than expected.
You've probably seen this frying pan in one of those late-night infomercials. I have it and let me tell you: it's one of the best kitchen gadgets, ever. I usually favor it over my more expensive pans. You should get two – one as a housewarming gift for a friend, and one for yourself!
The pan is ceramic coated, non-scratch, non-stick, even-heat conducting, and a breeze to clean. If you make an omelet, it'll slide out so easily -without any utensils- that, if you're not careful, it'll land on the floor. The small for less than ~$19, but sometimes it goes on sale for ~$10!
One of those beautiful housewarming gifts that are functional and pleasing to look at. It resembles a mini-sculpture lying on your countertop. At around $28, it's stylish and affordable. A win-win!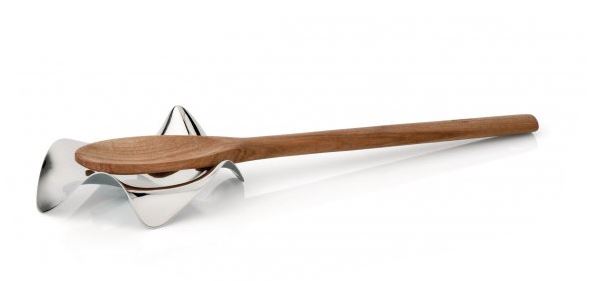 Mini Urpower Steamer
Okay, I know this is one unusual gizmo, but it's too useful and takes up virtually no space around the house because it's travel-sized. This means, most certainly, that it will not end up being tossed away and your friends won't resent you for giving them something that cramps up their place! Haha!
This is perfect to streamline anyone's morning routine by helping them avoid ironing and thereby get ready faster. It's also a lifesaver to cut back on expensive dry cleaning bills. This is one gift they'll be forever thankful for.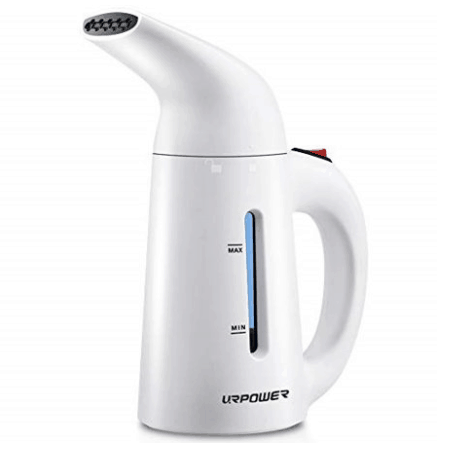 Give them their own personal herb garden, without the hassle; no green thumb needed! This is one of my favorite housewarming gifts. People usually get really thrilled when they receive it and learn what it is.
Here's a step-by-step guide we put together on how to set it up. Plus, see the process from unboxing to harvesting!
Not only does it look pretty, but it also makes the kitchen smell good, and gives you access to fresh herbs without setting foot outside. It comes in different sizes and is a joy to have and to give!
Here's my very own: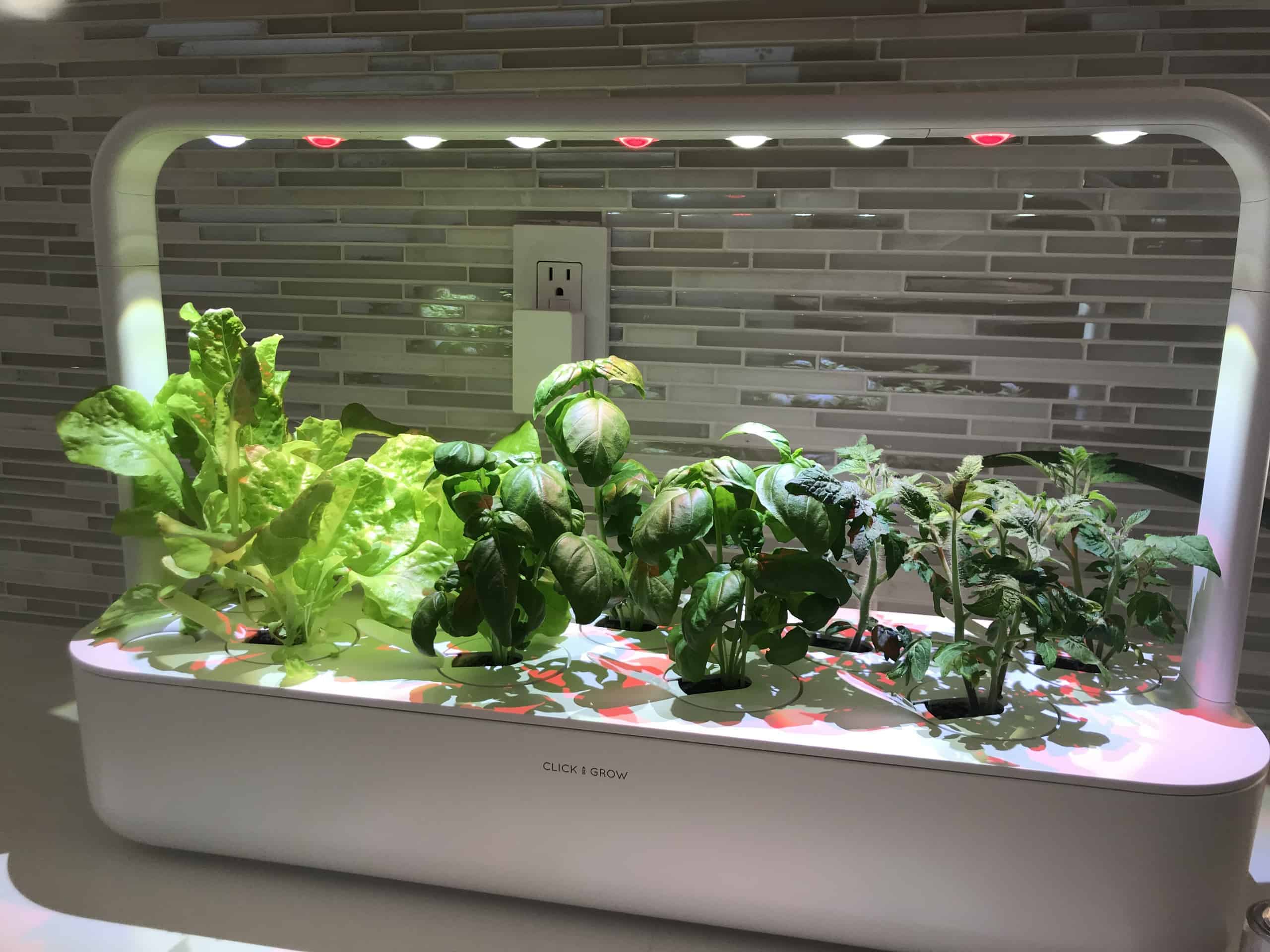 Speaker
For the music lovers who appreciate high-quality sound (and if you don't mind spending $129), get a Bose Sounlink Speaker II. It's also a good idea to give it as a combined two gifts if the person's birthday or a holiday falls around the same time as the housewarming party. It's a great present, comes in several colors, and will deliver the high-quality sound typical of Bose devices.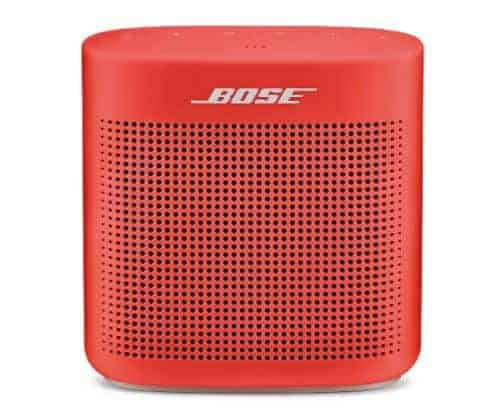 If your host likes wine, here's a cool gift that won't clutter their kitchen. The price point (around $15) is pretty good, and it looks like a practical and sophisticated gadget!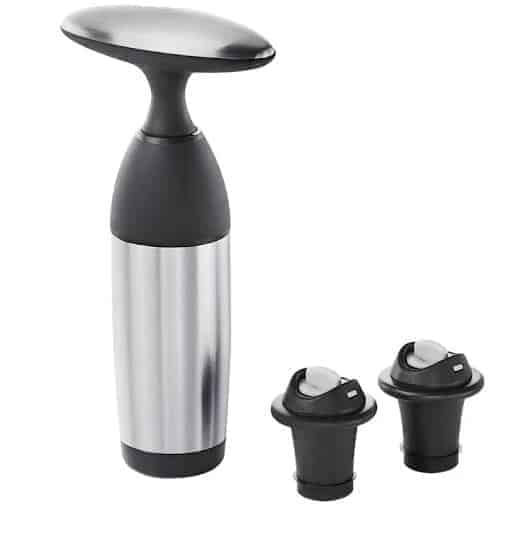 Urpower Patio Lights
These solar patio lights will brighten any landscape or highlight a home's features. They're hassle-free and easy to install (just stick them in the ground), plus they turn themselves on and off automatically. They make a great gift; the only thing they need to work is sunlight!
It's hard to believe that they're so cheap (around $26.99 for a set) and work so well. If you're skeptical, just look at the reviews on Amazon. I personally own them and have been very pleased thus far.
Digital frame
A cool and neat way in which people can "display" their pictures without cluttering up their place. The nice thing is that it makes for less cleaning up (since you only clean one frame), plus it looks more modern. I have received this as a gift and really appreciated it. It's a unisex solution that's usually a crowd-pleaser. Here's Best Buy's choice for digital frames.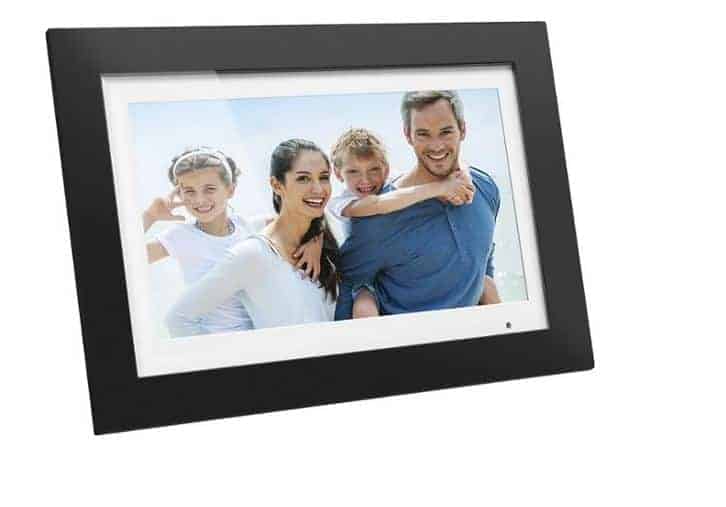 A Painting
For the brave! This is one of those unusual gifts that can be a hit or miss because it depends on how well you know the person, since art is something so individual and personal. If you dare, go for it.
You can find cool oil-on-canvas paintings on Etsy and most probably in any local street fair or street art festival.  Just keep it to a size that is not too intrusive (preferably under 24 inches), so that you don't take over your host's style and save money (since the bigger the artwork, the more expensive it usually is!)
An elegant and unusual way to display plants. Plus, you only have to water them once or twice a month! Great for those of us that were not born with a green thumb! Isn't it pleasant to look at? It also conserves space and is a great way to bring the outside in, whether it be to the kitchen or backyard paradise. Whoever receives this as a gift will surely be thrilled!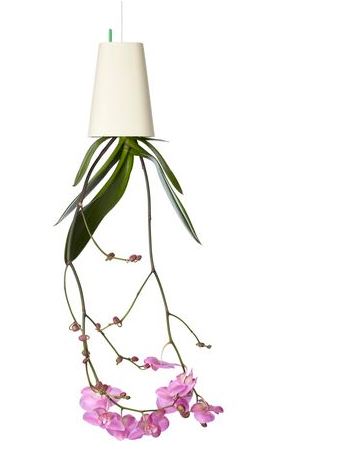 Here's a video of how it works!
A Funky Doormat
A dose of humor never hurt anyone, right? This quirky doormat is an unusual gift that any hostess will appreciate.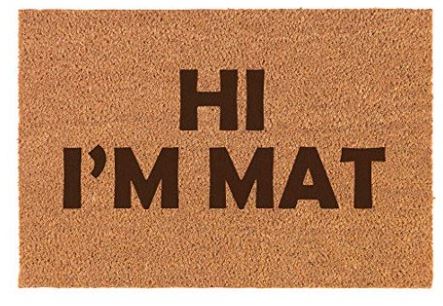 The Lowdown
With all of these housewarming gift options, I'm sure that you'll find one that suits the occasion and your budget. Don't forget to take into account the host's personality, since ultimately that'll determine how much they'll like your present.
Some of these options are affordable and generic enough that you can pre-purchase them and have them readily available to give away in case of an emergency, as a last-minute gift. Happy shopping!
That's my take!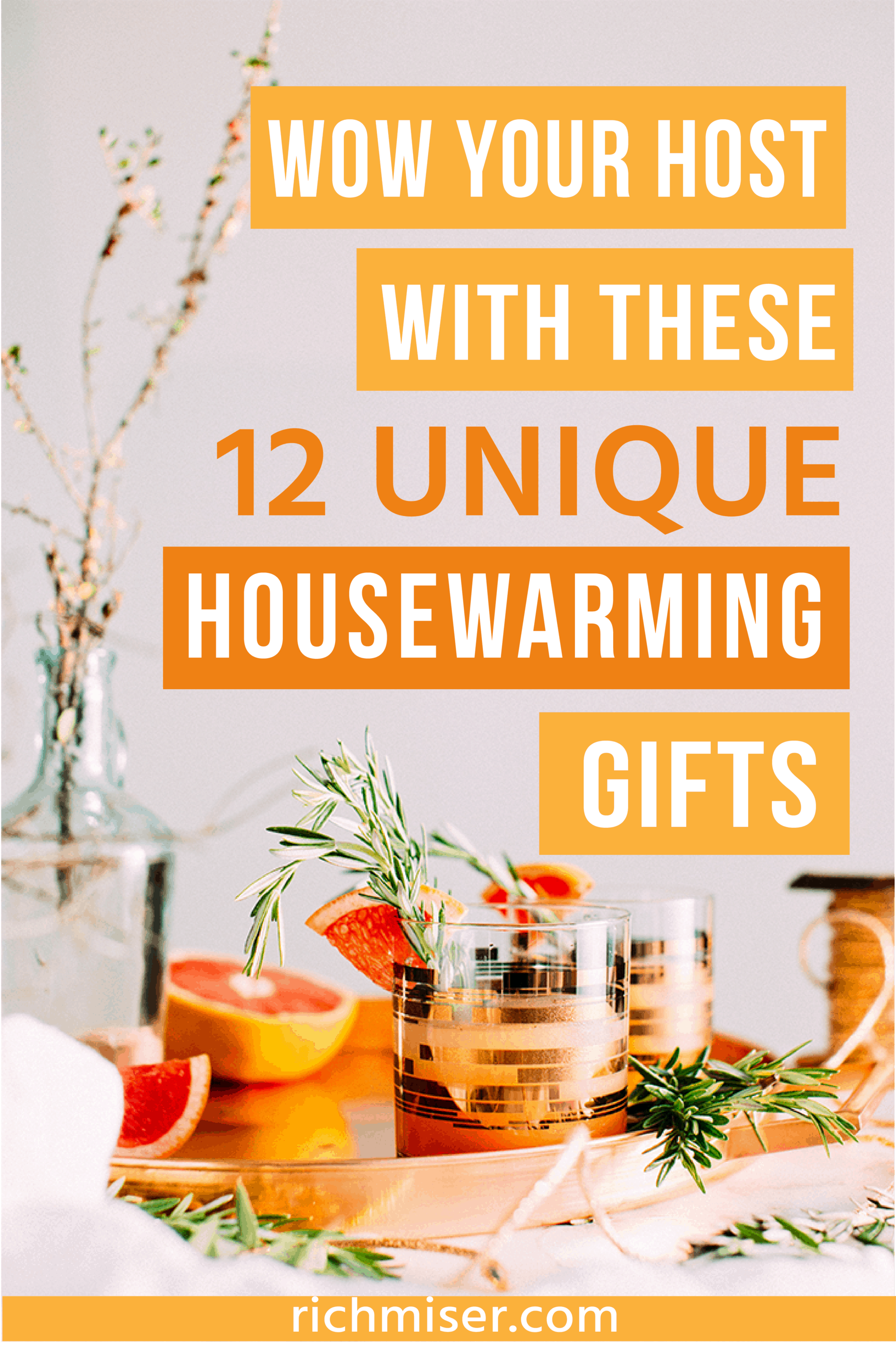 What are some good housewarming gifts you like to give? What gift have you received as a host that wowed you? Had you considered any of the recommendations above?